Latest News on Adam Peck
Stage Credits
Productions
[West End, 2022]
Dramaturg
Writing
Writer
Adam Peck News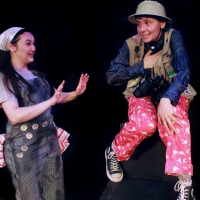 Town Hall Announces First Installment Of 2022-2023 Season
by Stephi Wild - Sep 28, 2022
Playwrights Sally Cookson and Adam Peck's piece, "Cinderella: A Fairytale" will be brought to the stage again, this time by Director Sequoia Schirmer. This stage version of Cinderella has captivated audiences with its dazzlingly original take on one of the oldest and best-loved fairytales of all times.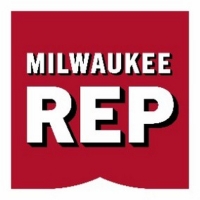 Milwaukee Repertory Theater Elects Eight New Board Trustees
by Chloe Rabinowitz - Jun 27, 2022
Milwaukee Rep has announced eight newly elected Board Trustees that will serve a three-year term starting July 1, 2022.  They include former Milwaukee Rep Chief Diversity Officer Tammy Belton-Davis (Athena Communications, Founder), Julia Burns (Pathways High School, Founder), and more.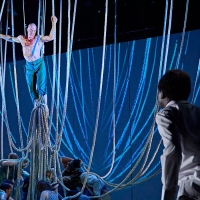 BWW Review: A MONSTER CALLS at The Kennedy Center
by Pamela Roberts - May 30, 2022
A MONSTER CALLS, a powerful story of love, loss, truth and self-discovery, is beautifully rendered for the stage. The fantastical tale is highly physical, gorgeous to behold, and packs a potent emotional punch. The production, now touring to the Kennedy Center, was adapted for the stage by visionary director Sally Cookson. Read our critic's review.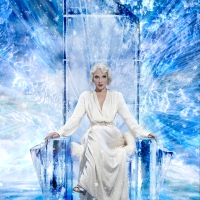 THE LION, THE WITCH, AND THE WARDROBE Will Open in the West End Starring Samantha Womack
by Stephi Wild - May 20, 2022
The smash-hit production of C.S. Lewis' classic The Lion, the Witch and the Wardrobe, which has been wowing audiences around the UK and Ireland, will make its West End premiere this summer at the Gillian Lynne Theatre, Drury Lane, London.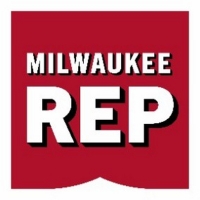 Agatha Christie's MURDER ON THE ORIENT EXPRESS to be Presented at Milwaukee Repertory Theater
by Chloe Rabinowitz - Apr 26, 2022
 Milwaukee Repertory Theater will present Agatha Christie's Murder on the Orient Express in the Quadracci Powerhouse, May 31 – July 1, 2022.  Adapted for the stage by Ken Ludwig and Directed by Annika Boras, Murder on the Orient Express takes eight suspects on one thrilling ride.
Photos: First Look at A MONSTER CALL at Rose Theatre, Kingston
by Stephi Wild - Mar 31, 2022
All new production images have been released for the Olivier award-winning  A MONSTER CALLS, which opens tonight, Thursday 31 March, at Rose Theatre, Kingston and runs until 9 April.
Watermill Theatre Announces 2022 Season
by Stephi Wild - Mar 29, 2022
Artistic Director Paul Hart, Executive Director Claire Murray and the team at Newbury's The Watermill Theatre have announced details of the shows that will play at the theatre from May 2022, all the way through until Christmas.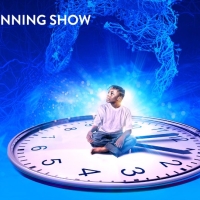 Full Cast Announced for A MONSTER CALLS at Rose Theatre
by Stephi Wild - Feb 3, 2022
Jonathan Church Theatre Productions and Global Creatures are delighted to announce the cast for A MONSTER CALLS.  The production will play Rose Theatre from 24 March to 9 April 2022.  It will then play Bristol Old Vic from 13 to 23 April, followed by the Kennedy Center, Washington from 25 May to 12 June 2022.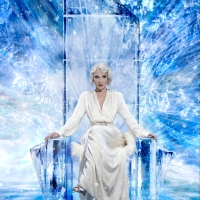 Samantha Womack Will Play The White Witch in THE LION, THE WITCH, AND THE WARDROBE
by Stephi Wild - Sep 16, 2021
Final casting was announced today for the smash-hit Leeds Playhouse production of C.S. Lewis' classic The Lion, the Witch and the Wardrobe which begins a major tour of the UK and Ireland on November 2, 2021.   TV and theatre star Samantha Womack completes the cast to play Narnia's evil White Witch.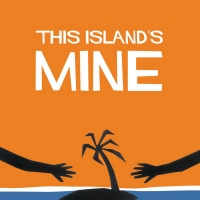 Roustabout Announces The Autumn 2021 Tour of New Family Show THIS ISLAND'S MINE
by Stephi Wild - Jul 29, 2021
Blending Brechtian and Forum Theatre techniques that encourage the audience to think, question and challenge, This Island's Mine focuses on a debate between three inhabitants of an island - one of the first peoples (Ariel), a second generation religious refugee (Caliban) and a Western coloniser (Stephano) - who all believe the island is theirs. 
Adam Peck Videos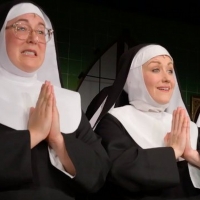 VIDEO: First Look at NUNSENSE at Milwaukee Rep
by Stage Tube - Nov 15, 2019
Milwaukee Repertory Theater presents Nunsense - a musical that has made millions laugh - in the Stackner Cabaret, November 8, 2019 - January 12, 2020.
Adam Peck Frequently Asked Questions
How many shows has Adam Peck written?
Adam Peck has written 1 shows including A Monster Calls (Writer).