Photos: Urban Stages Presents MY OCCASION OF SIN
My Occasion of Sin began preview performances on Friday, March 16, 2012 and will celebrate its opening night on Wednesday, March 21 at Urban Stages (259 West 30 Street), running through Sunday, April 15. Tickets are $40 ($25 during previews) and are available at www.Smarttix.com or by calling 212.868.4444.
Check out the production photos below!
The cast includes Rosebud Baker (Sundance Channel's "Girls Who Like Boys Who Like Boys", Wunderlust, Lab's Into the Sunset), Janice Hall  (NYCO La Traviata (as Violetta) - PBS "Live from Lincoln Center," Tony Kushner's Angels in America (opera) with the BBC Symphony in London, Grand Illusions: The Music of Marlene Dietrich, 2011 Bistro Award), Royce Johnson (The Mother F....er with the Hat, Hartford TheaterWorks), Scott Robertson (Broadway's The Boys from Syracuse, Cabaret, Damn Yankees, Annie 2) and Danielle Thompson (Warriors Don't Cry by Eisa Davis).
Inspired by true events that led to a race riot in the author's birthplace of Omaha, Nebraska, My Occasion of Sin is set in a segregated city in 1969. Two men from very different backgrounds: Luigi, an African American jazz drummer and George, a white music store owner who specializes in the accordion, are thrown together by fate, finding common ground in their love of music. At the same time, Mary Margaret and Vivian, two young girls from opposite sides of the segregated city, each drink in the new jazz scene for reasons of their own. Music seems to unite and uplift everyone around ... at first. Soon "occasions of sin" - where fear, mistrust and racism fester - are inescapable. Violence erupts, changing everyone's lives forever.
For more information about Urban Stages, visit www.urbanstages.org.
Photos by Ben Hider.


Danielle Thompson as Vivian, Scott Robertson as George Hollewinski, Royce Johnson as Luigi Wells, Rosebud Baker as Mary Margaret Irzandowsky

Rosebud Baker as Mary Margaret Irzandowsky and Royce Johnson as Luigi Wells

Janice Hall as Helen Hollewinski and Rosebud Baker as Mary Margaret Irzandowsky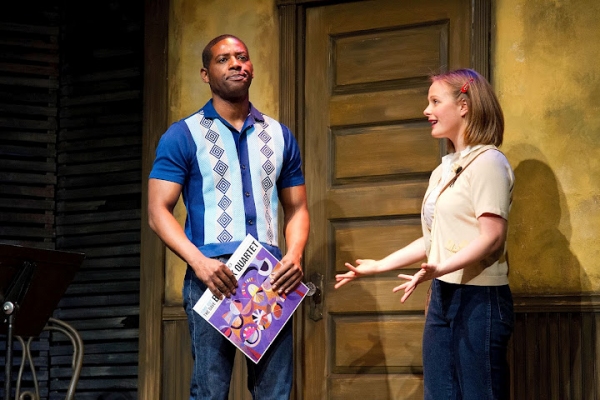 Rosebud Baker as Mary Margaret Irzandowsky and Royce Johnson as Luigi Wells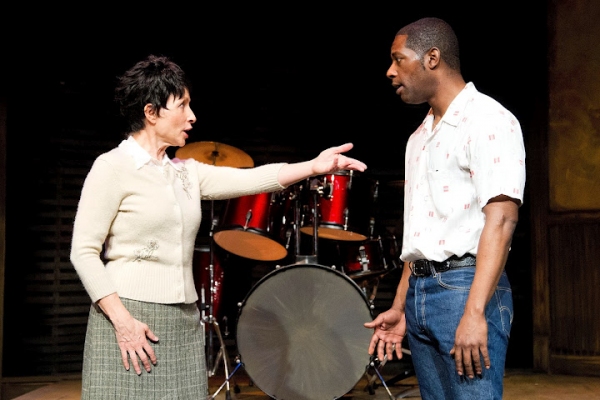 Royce Johnson as Luigi Wells, Janice Hall as Helen Hollewinski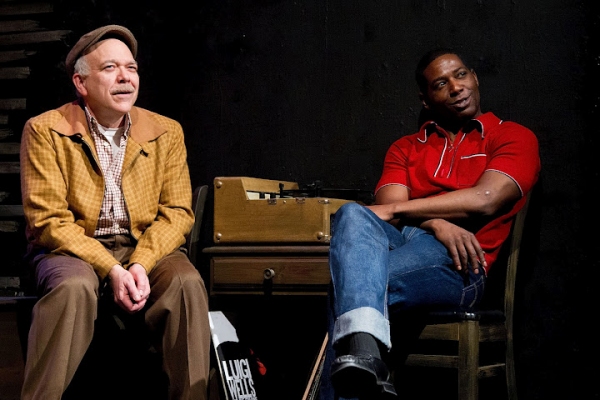 Royce Johnson as Luigi Wells, and Scott Robertson as George Hollewinski

Royce Johnson as Luigi Wells, and Scott Robertson as George Hollewinski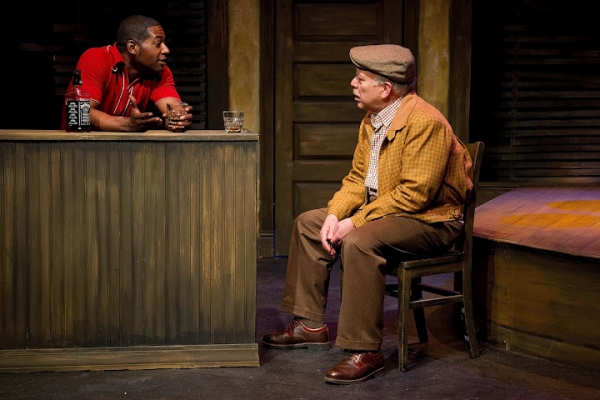 Royce Johnson as Luigi Wells, and Scott Robertson as George Hollewinski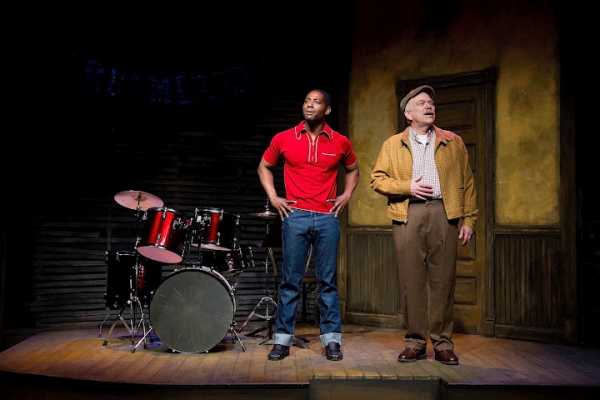 Royce Johnson as Luigi Wells, and Scott Robertson as George Hollewinski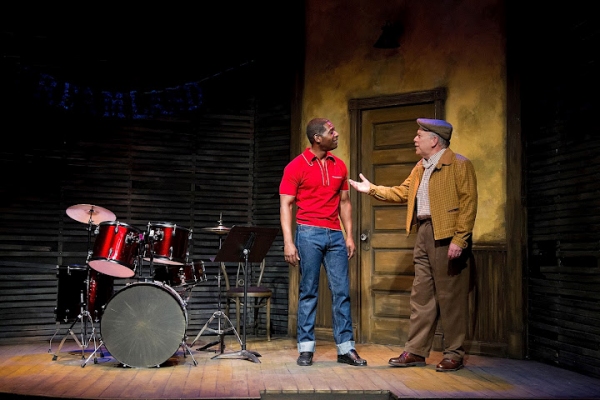 Royce Johnson as Luigi Wells, and Scott Robertson as George Hollewinski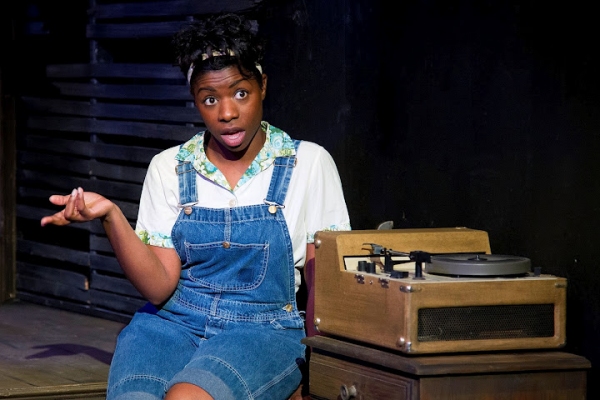 Danielle Thompson as Vivian Strong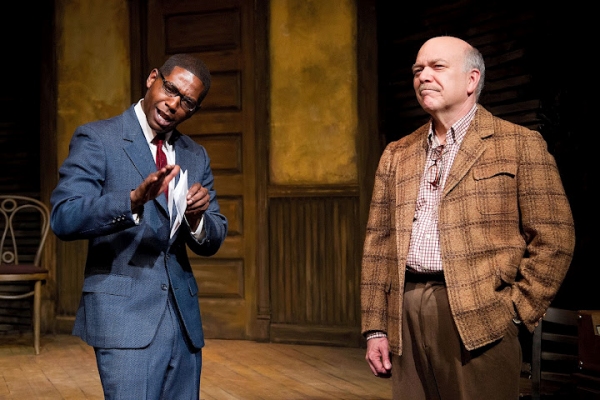 Royce Johnson as Luigi Wells, and Scott Robertson as George Hollewinski

Royce Johnson as Luigi Wells, Janice Hall as Helen Hollewinski and Scott Robertson as George Hollewinski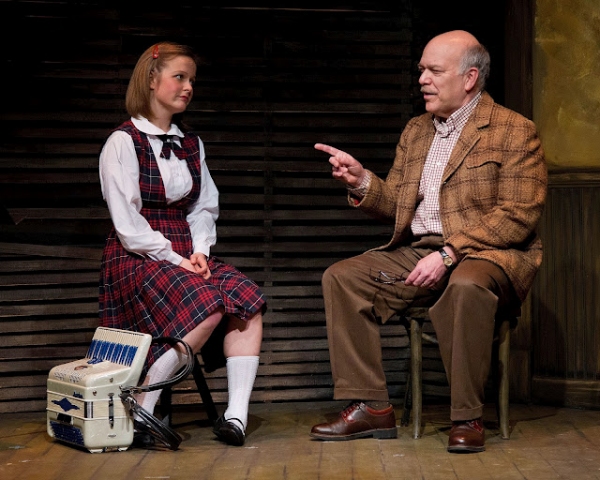 Rosebud Baker as Mary Margaret Irzandowsky & Scott Robertson as George Hollewinski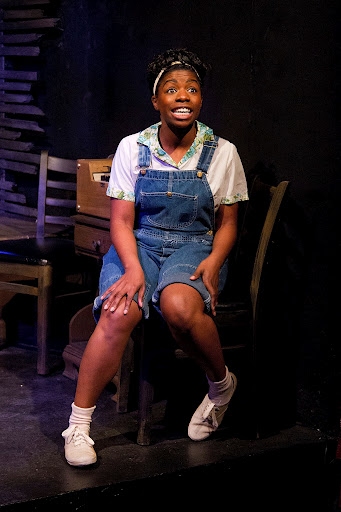 Danielle Thompson as Vivian Strong

Royce Johnson as Luigi Wells, Janice Hall as Helen Hollewinski and Scott Robertson as George Hollewinski