Photo Flash: Oral History Project With Lois Smith Presented By The League Of Professional Theatre Women
On Monday, October 22nd, award-winning theatre performer Lois Smith was interviewed by drama critic Linda Winer, recent recipient of the 2018 LPTW Special Award, in the latest installment of the League of Professional Theatre Women's Oral History Series at The New York Public Library for The Performing Arts at Lincoln Center.
During the interview, Ms. Smith discussed her long and fulfilling career, her first job in the theatre (which just happened to be on Broadway), and the types of roles that she looks forward to taking on next.
Check out photos from the event below!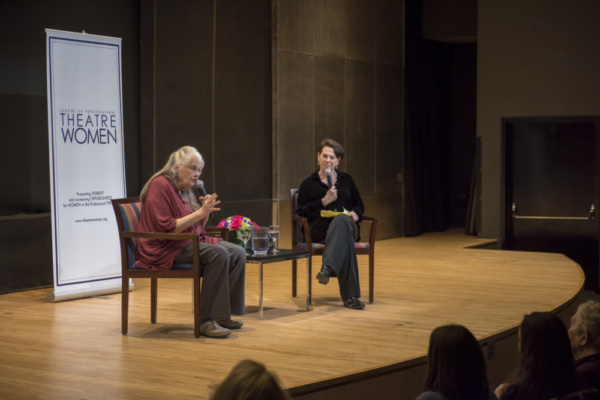 Actress Lois Smith speaks with Drama Critic Linda Winer at the League of Professional Theatre Women's Oral History Project event. Photo credit: Ashley Garrett Photography

Acclaimed actor Lois Smith speaking with award-winning Drama Critic Linda Winer Photo credit: Ashley Garrett Photography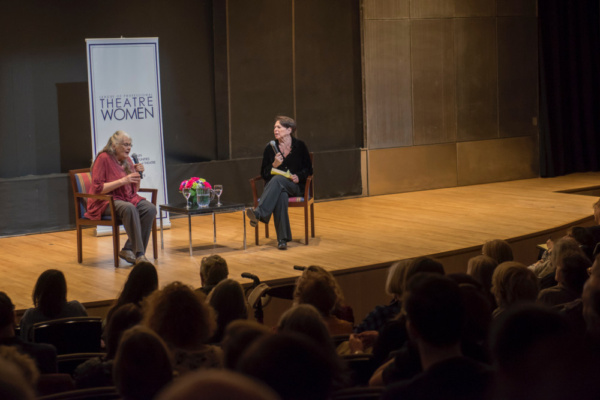 Lois Smith and Linda Winer onstage at The League of Professional Theatre Women's Oral History Project event. Photo credit: Ashley Garrett Photography

Tony-nominated actor Lois Smith in conversation with drama critic Linda Winer Photo credit: Ashley Garrett Photography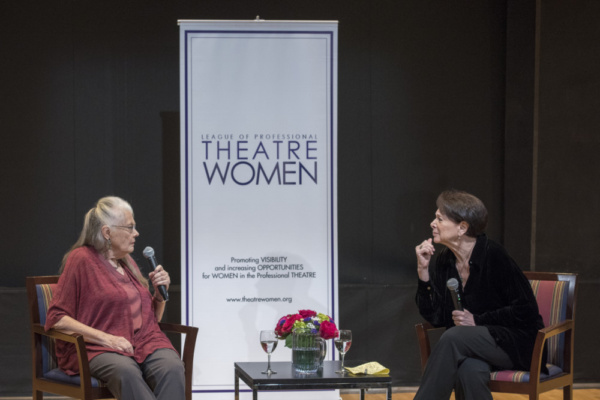 Drama Critic Linda Winer interviewing actress Lois Smith about her career in stage and film. Photo credit: Ashley Garrett Photography

Linda Winer and Lois Smith go over Lois' illustrious film career, including fan favorites East of Eden, Five Easy Pieces, and Lady Bird. Photo credit: Ashley Garrett Photography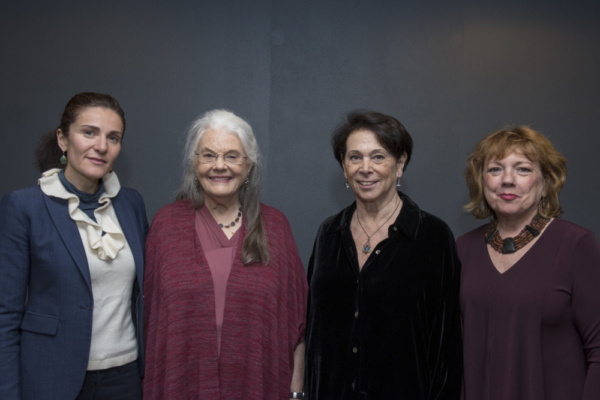 Sophia Romma, Lois Smith, Linda Winer, and Paula Ewin pose for a photo before the interview begins. Photo credit: Ashley Garrett Photography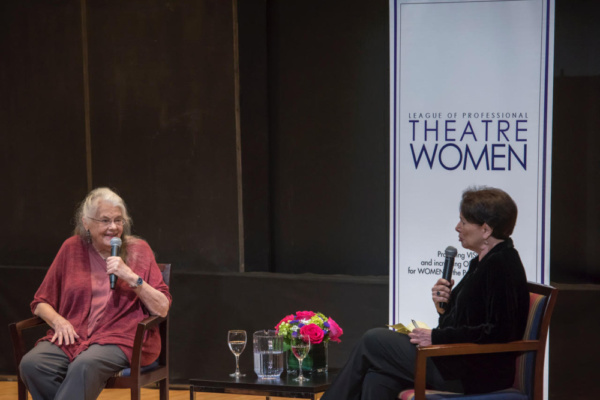 Lois Smith discusses the types of characters that she enjoys exploring at this point in her career. Recently, she appeared in Playwrights Horizon's production of Marjorie Prime and in The Signature's

Linda Winer asks Lois Smith about her introduction to performing and how she became interested in pursuing a life in the theatre. Photo credit: Ashley Garrett Photography

Lois Smith, Ludovica Villar-Hauser, and Linda Winer share a light moment in the green room. Photo credit: Ashley Garrett Photography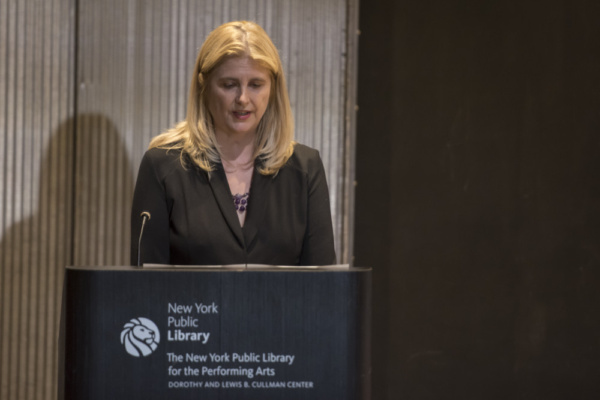 Ludovica Villar-Hauser thanks the New York Performing Arts Library at Lincoln Center for their ongoing support of the LPTW's Oral History Series. Photo credit: Ashley Garrett Photography
More Hot Stories For You