Photo Flash: First Look at Two Operatic Musicals at TNC - RAPPACCINI'S DAUGHTER and OUT THE WINDOW
Theater for the New City, Crystal Field, Executive Director, and The After Dinner Opera Company present "The Power of Love", two new american operatic musicals adapted from classic works: Seymour Barab's operatic parody "Out The Window", based on Georges Feydeau's Farce "Par La Fenetre", and "Rappaccini's Daughter", a musical tale with music by Michael Cohen and libretto by Linsey Abrams, based on Nathanial Hawthorne's Gothic Short Story. BroadwayWorld has a first look at the cast in action below!
Out the Window
Set in the late 1950's/60's 'Mad Men' era, Out the Window is a one act comic opera adapted from Georges Feydeau's farce "Par La Fenetre." When a willful wife and hapless husband who don't happen to be married to each other get together to combat a scourge of jealously, will the cure turn out to be worse than the disease? Or, will love prevail?
Out the Window stars Lauren Hoffmeier and James Parks.
Rappaccini's Daughter, a musical tale
Rappaccini's Daughter, from the story by Nathaniel Hawthorne, is a gripping Gothic tale set in medieval Italy. Two young lovers with their dreams of a shared future, become the victims of the brilliant Dr. Rappaccini, intent on changing the very laws of nature. No one is safe from his scientific experiments, not even his own daughter-and no one can stop him except, perhaps, for Professor Baglioni, an unheralded doctor committed to healing and humanity. The evil secret lies in a garden.
Rappaccini's Daughter stars Samantha Britt, William Broderick*, Darcy Dunn, Martin Fisher, and Douglas McDonnell with Michelle Lamb, Bryan Ernesto Menjivar, Michelle West, Masami Ishibashi, Amanda Yachechak, and Gloria Makino*.*Member, Actors' Equity Association. AEA Showcase.
Directed by Lissa Moira and choreographed by Robert Gonzales, Jr., the musicals run September 11-28, 2014, playing Thursday-Saturday at 8pm & Sunday at 3pm in the Cino Theatre / Theater for the New City, 155 First Avenue (bet. 9th and 10th Streets), New York City 10003. Tickets are $18. Visit smarttix.com or call 212-868-4444. For more information, visit www.theaterforthenewcity.net/love.htm. Runtime: 2.5 Hours (plus one 10 minute intermission).
Photo Credit: Peter Welch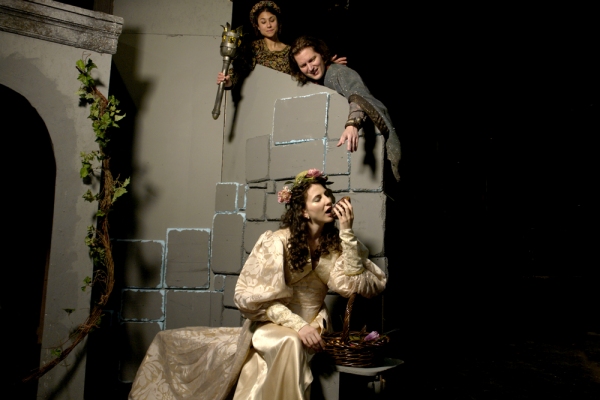 (top to bottom) Gloria Makino, Douglas McDonnell and Samantha Britt in RAPPACCINI'S DAUGHTER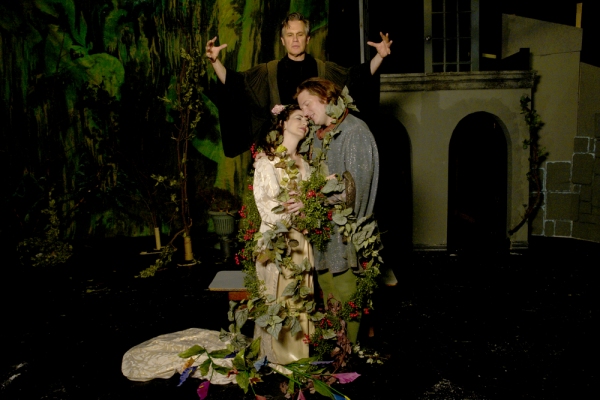 William Broderick, Samantha Britt and Douglas McDonnell in RAPPACCINI'S DAUGHTER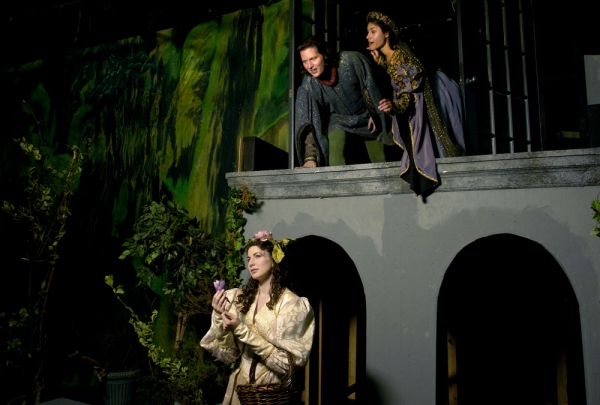 Douglas McDonnell, Gloria Makino and Samantha Britt (below) in RAPPACCINI'S DAUGHTER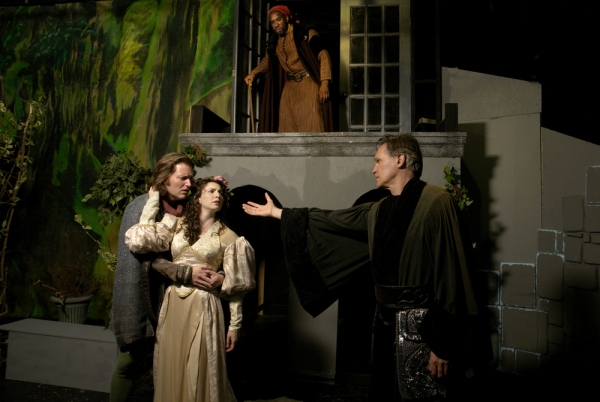 Douglas McDonnell, Samantha Britt, William Broderick and Martin Fisher (above) in RAPPACCINI'S DAUGHTER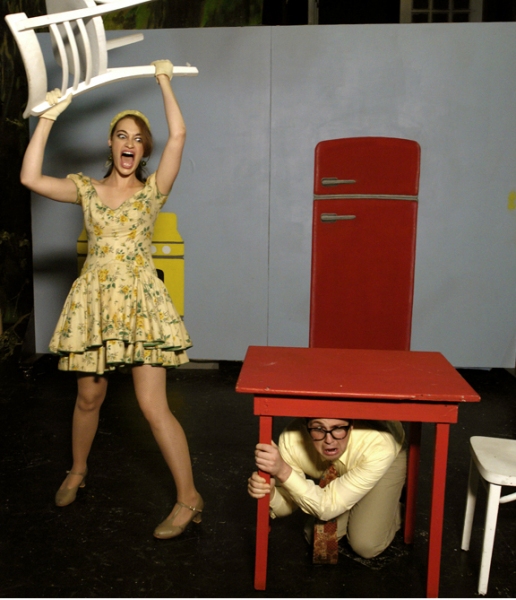 Lauren Hoffmeier and james Parks in OUT THE WINDOW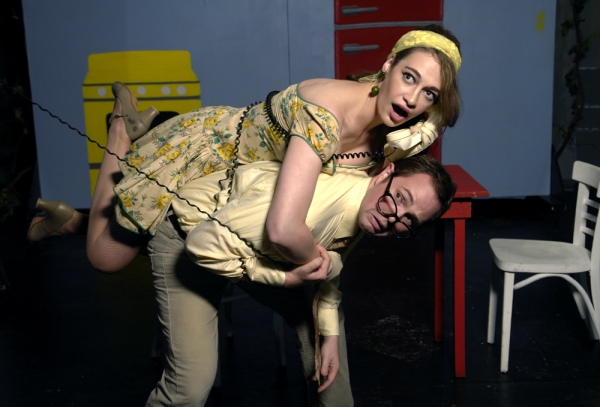 Lauren Hoffmeier and james Parks in OUT THE WINDOW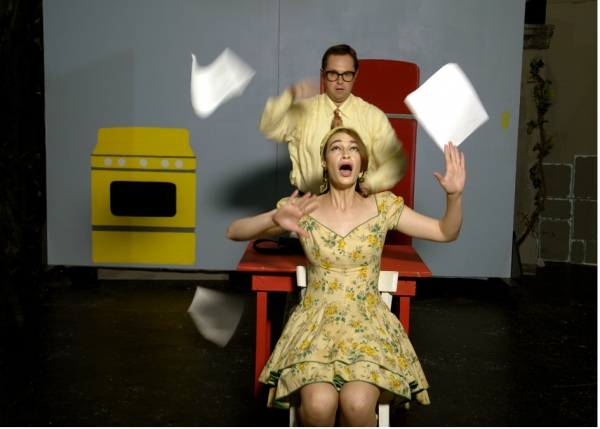 Lauren Hoffmeier and james Parks in OUT THE WINDOW