Date of Birth: July 04, 1804
Date of Death: May 19, 1864 (59)
Birth Place: Salem, MA, USA
Latest News on Nathaniel Hawthorne
Nathaniel Hawthorne News
East Lynne Theater Company Presents CHRISTMAS PRESENTS FROM THE PAST
by Stephi Wild - Nov 16, 2022
For eight times only, the award-winning Equity professional East Lynne Theater Company presents 'Christmas Presents from the Past.'  Aside from O. Henry's 'The Gift of the Magi,' in which a loving couple exchange unique gifts, the other tales are 'The Christmas Masquerade,' 'The Snow Image,' and 'What the Bells Saw and Said.'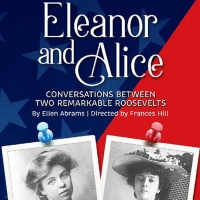 Urban Stages to Host Special Post Show Conversations Following Performances of ELEANOR AND ALICE
by Chloe Rabinowitz - Nov 10, 2022
Award-winning Off-Broadway theater, Urban Stages, will host several special post-show conversations following performances of Eleanor and Alice: Conversations Between Two Remarkable Roosevelts by Ellen Abrams and directed by Urban Stages Founder/Artistic Director Frances Hill.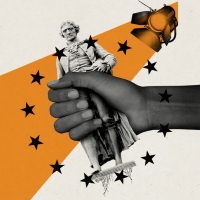 Steve H. Broadnax III to Direct SALLY & TOM World Premiere at Guthrie Theater; Full Cast & Creative Team Announced
by Chloe Rabinowitz - Sep 21, 2022
The Guthrie Theater has announced the cast and creative team for Sally & Tom by Pulitzer Prize winner Suzan-Lori Parks, directed by Steve H. Broadnax III. Sally & Tom will play October 1 – November 6, 2022, on the McGuire Proscenium Stage.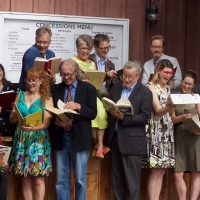 Write Out Loud Announces CLASSICS and More for 16th Season of Story Concerts
by Blair Ingenthron - Sep 11, 2022
Write Out Loud - an organization founded in 2007 with a commitment to inspire, challenge and entertain by reading literature aloud for a live audience announces CLASSICS the first production in their Season XVI on Monday, September 19th at the Old Town Theatre.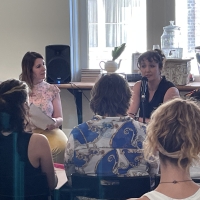 Event Recap: Playwright Kate Hamill Launches the South Carolina New Play Festival
by Neil Shurley - Jul 18, 2022
'I'm interested in creating works that are surprising, irreverent, and inherently theatrical.'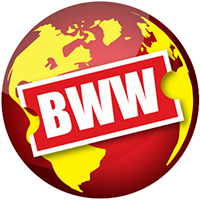 South Carolina New Play Festival Announces 2022 Titles
by A.A. Cristi - Jun 2, 2022
The South Carolina New Play Festival announced the shows for the city-wide performing arts festival in Greenville, South Carolina, August 12-14. The festival will feature readings of Kate Hamill's The Scarlet Letter, directed by Shelley Butler, Kareem Fahmy's Dodi and Diana, directed by Adrienne Campell-Holt, Adam Ben-David, Christyn Budzyna, and Jessica Penzias' musical From the Mixed-Up Files of Mrs. Basil E. Frankweiler, directed by West Hyler, and Samantha Miller's Dragonsoul Offline. The festival will end with a cabaret from Jarrod Spector and Kelli Barrett.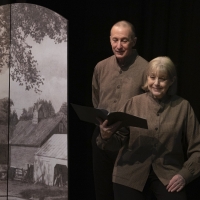 Pontine Theatre Presents THE ISLES OF SHOALS: The Eternal Sound Of The Sea This Month
by Stephi Wild - Mar 8, 2022
Pontine Theatre's original production, ISLES OF SHOALS:  the Eternal Sound of the Sea, will play at the historic 1845 Plains Schoolhouse theatre, located at 1 Plains Ave, Portsmouth NH,  18 - 27 March.  Performances are Fridays at 7pm, Saturdays at 3pm and Sundays at  2pm.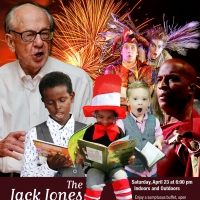 TN Shakespeare Co. Announces Indoor/Outdoor JACK JONES CHILDREN'S LITERACY GALA, April 23
by A.A. Cristi - Feb 28, 2022
Tennessee Shakespeare Company will host its indoor/outdoor Jack Jones Children's Literacy Gala on Saturday, April 23 at 6:00 pm.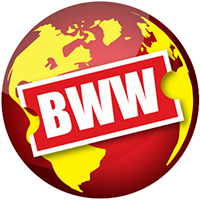 Chance Theater Presents A Staged Reading of CRIMSON LIT: SCARLET LETTER SETLIST
by A.A. Cristi - Oct 1, 2021
Chance Theater, Anaheim's official resident theater company, presents a staged reading of a new show called Crimson Lit: Scarlet Letter Setlist as part of the 2021 OTR New Works Series. This new musical adaptation of The Scarlet Letter will have music and lyrics by Jill Sobule and book and lyrics by Krista Knight.
Chicago Opera Theater Announces Chicago Premiere of LA HIJA DE RAPPACCINI
by Chloe Rabinowitz - Mar 3, 2021
As COVID-19 restrictions continue, Chicago Opera Theater has announced an update to its digital production slated for April 24, 2021. Instead of the previously announced Il Postino, COT will now offer the Chicago premiere of La hija de Rappaccini, also by Daniel Catán, based on a short story by Nathaniel Hawthorne.