Photo Flash: First Look at Theatre 167's MOURNING SUN
MOURNING SUN, a new play by Antu Yacob slated for production by Theatre 167, sheds light on brutal traditions impacting girls and women across the world. Set in Ethiopia and New York, this remarkable love story spans continents and cultures while exploring the way our lives are our lives are shaped by trauma and recovery, dislocation and identity, and the power of human connection.
At 14, Biftu and Abdi listen to American pop music and fantasize about meeting Michael Jackson. Then Biftu is forced into an arranged marriage and her dreams and her body are shattered. MOURNING SUN asks how we can recover from the unthinkable, and how we can help to heal the people we love.
Child marriage impacts 15 million girls a year-more than 28 girls a minute are forced into marriage before the age of 18. Often these girls are as young as 9 or 10, with bodies utterly unequipped to bear children. They become pregnant and often lose the babies and develop complications, including preventable fistulas which consign them to live as outcasts, abandoned by their husbands and exiled by their culture.
Playwright Yacob grew up in Ethiopia and then the United States. After her sister, a medical student, volunteered at the fistula clinic in Addis Ababa, Ms. Yacob began researching stories of child marriage. MOURNING SUN came out of her desire to tell these stories and to transform her culture. "I realized if I didn't have the mother I had, I could have been one of those girls," the playwright says, "I wanted their voices to be heard. That's why I wrote MOURNING SUN."
Mourning Sun runs from tonight, November 6-December 6 at the West End Theatre in the Church of St. Paul and St. Andrew, 263 W. 86th St., 2nd fl., Thursdays at 7, Fridays & Saturdays at 8, and Sundays at 7. Press opening is November 15. Tickets are $18/$16 and can be purchased online at theatre167.org or on Artfuly or by calling (646) 568-5167. For more information visit Theatre167.org, follow on Twitter at @Theatre167 or on instagram @theatre167, and Like them on Facebook at Facebook.com/Theatre167.
Ari Laura Kreith will direct this world premiere production. The cast is Arlene Chico-Lugo, Shamsuddin Abdul-Hamid,Charles Everett, Fadoua Hanine, Kevis Hillocks, John P. Keller, and Antu Yacob. The production team features Jen Price Fick (Set Design), Matthew Fick (Lighting Design), Jessa-Raye Court (Costume Design), Anna Libbie Grossman (Sound Design), Bo Frazier (Assistant Director), Erica Gould (Fight Choreographer), and Ben Andersen (Stage Manager).

John P. Keller, Darlene Chico-Lugo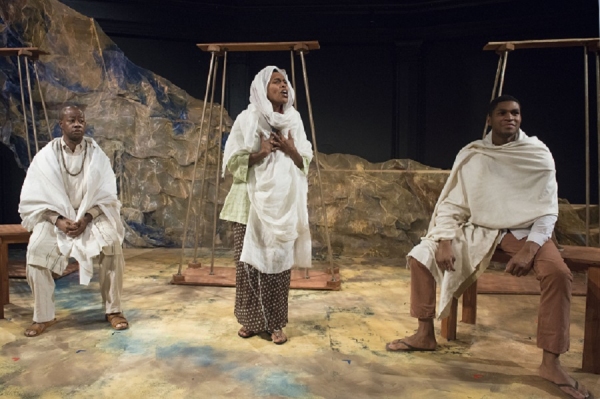 Charles Everett, Antu Yacob, Shamsuddin Abdul-Hamid

Arlene Chico-Lugo, Shamsuddin Abdul-Hamid, Charles Everette, Antu Yacob

Arlene Chico-Lugo, Shamsuddin Abdul-Hamid, Charles Everette, Antu Yacob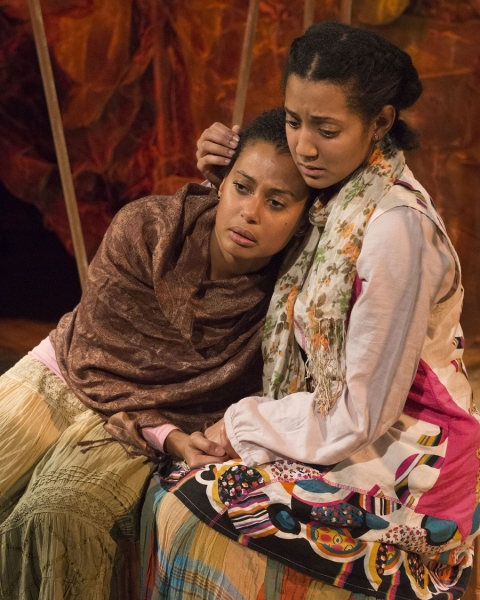 Arlene Chico-Lugo, Fadou Hanine

Antu Yacob, Kevis Hillocks, Charles Everett