Photos: First Look at THE NOSE Musical, Coming to The Master Theater
THE NOSE, a whimsical new family musical by Kit Goldstein Grant, will play Brooklyn's famous Master Theater (formerly known as the Millennium Theater) for one night only following its sold-out premiere at the Workshop Theatre in Midtown Manhattan last summer. BroadwayWorld has a sneak peek at the company in rehearsal below!
THE NOSE tells us about petty bureaucrat Kovalyov's crazy journey to regain his sniffer and his social position after his nose jumps off his face and masquerades around St. Petersburg as a high-ranking official.
Based on Nikolai Gogol's famous tale, The Nose entertains with Russian-flavored music, family-friendly humor, and an eye-popping production, while featuring themes and lessons that resonate from Imperial Russia to modern-day America.
THE NOSE is written and composed by Juilliard/BMI Musical Theater Workshop trained, award-winning composer Kit Goldstein Grant. Ms. Goldstein Grant spent eight years writing musicals for the The Schenectady Theater for Children. Her musicals have been lauded for being kid-friendly shows that are just as fun for adults.
Director Michael Chase Gosselin and music directors Matthew Bennis & Karl Hedrick helm this production, which features performers Dakota Dutcher, Kayla Friend, Chris Michaels, Adrian Rifat, and Sarah Statler alongside set design by Justin and Christopher Swader, lighting design by Jamie Roderick, costume design by Courtney Butt, and props by Christopher Kavanah. Members of this cast and creative team have worked across Broadway and off-Broadway, including shows such as Aladdin, School of Rock, An American in Paris, The Great Comet, and more.
THE MASTER THEATER is a world famous 1,326-seat theater located in South Brooklyn's Russian heart. Amongst fun-loving residents across of Brooklyn and members of Russian communities across the Tri-State Area, the Master Theater is a household name. Notable artists and groups who have performed at The Master include Ray Charles, Jackie Mason, Engelbert Humperdinck, Russian violinist Vladimir Spivakov, and violist Yuri Bashmet.
The Nose: A Preposterous New Family Musical will run tomorrow, February 23rd, at 7:00PM at The Master Theater. Click here for tickets, and for more information, visit www.TheNoseMusical.com.
Photos by Carly Jara Photography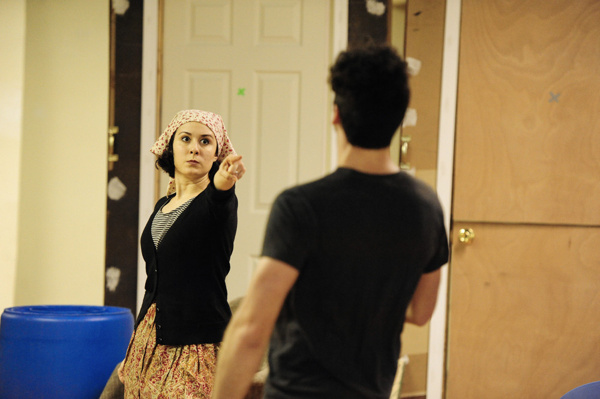 Kayla Friend as Matroyshka and
Dakota Dutcher
as Kovalyov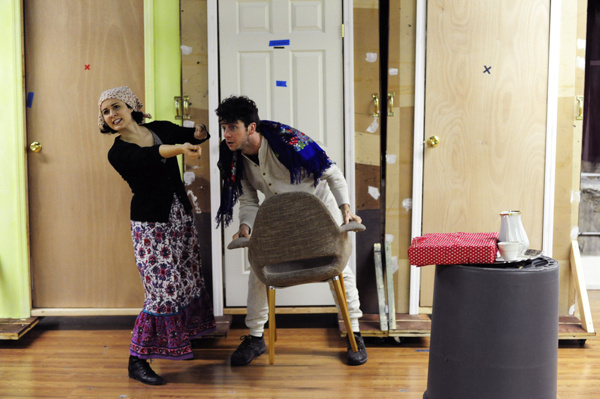 Kayla Friend as Matroyshka and
Dakota Dutcher
as Kovalyov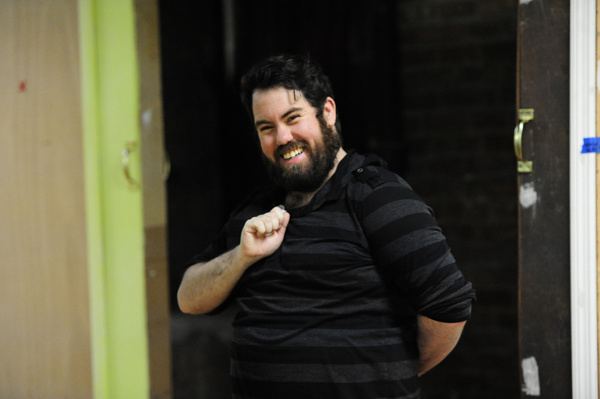 Christopher Michaels
as the Police Chief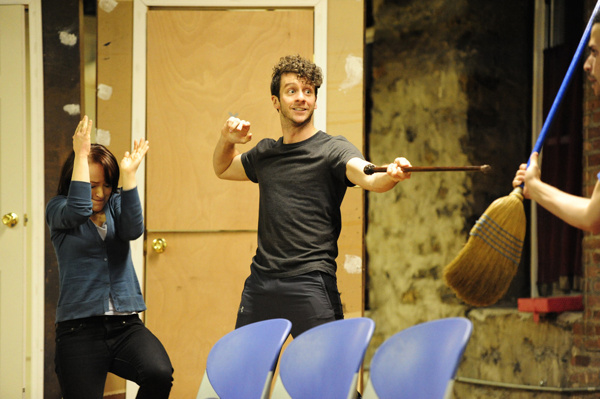 Sarah Statler
as Olga and
Dakota Dutcher
as Kovalyov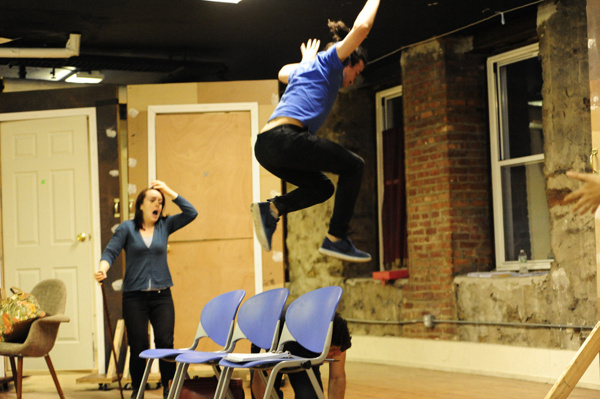 Sarah Statler
as Olga and
Adrian Rifat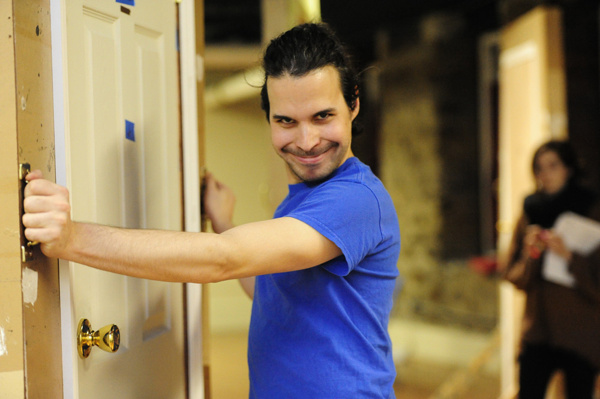 Adrian Rifat
as the Doctor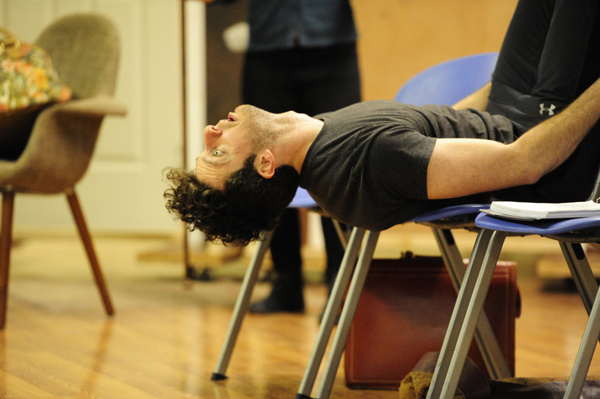 Dakota Dutcher
as Kovalyov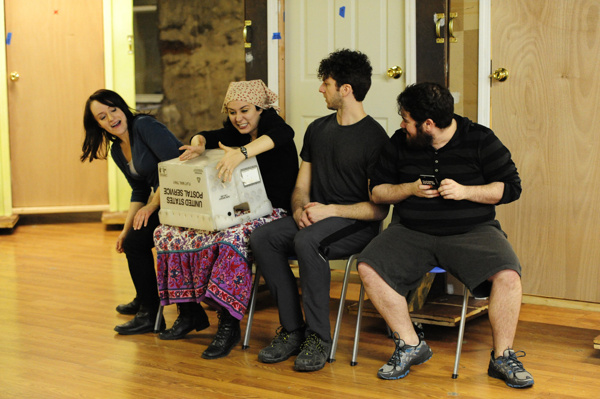 Sarah Statler
, Kayla Friend,
Dakota Dutcher
and
Christopher Michaels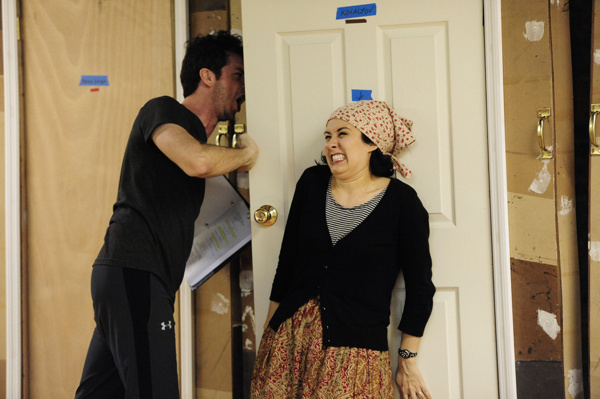 Dakota Dutcher
and Kayla Friend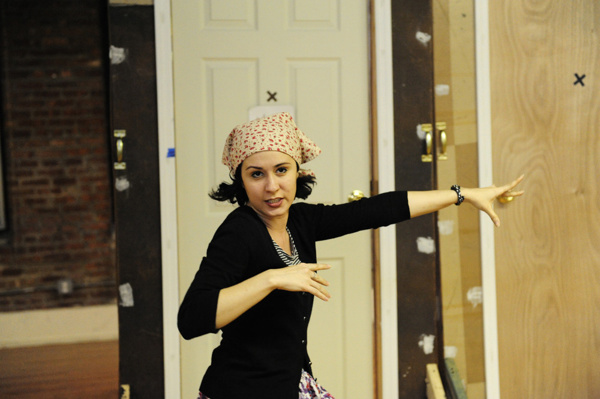 Kayla Friend as Matroyshka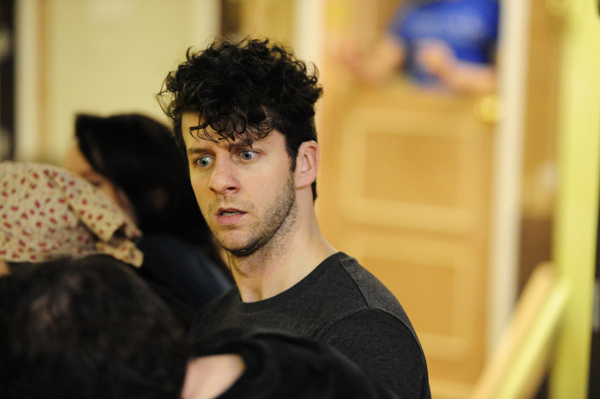 Dakota Dutcher
as Kovalyov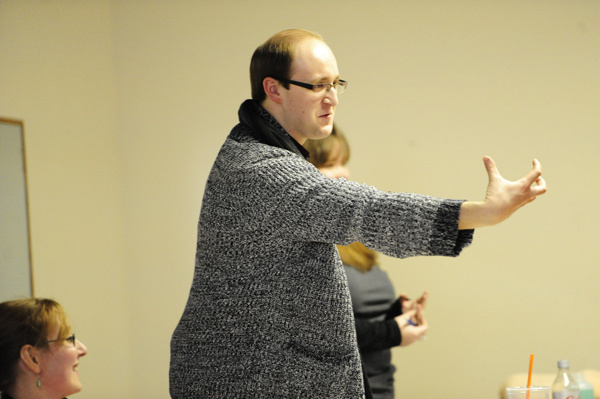 Michael Chase Gosselin
directs a scene from THE NOSE