Goldberg's 'Stock Home' Runs as Part of FringeNYC
Changuitos Productions and Jen McArdle present Alex Goldberg's psychological drama Stock Home as part of the 11th annual New York International Fringe Festival - FringeNYC - August 10, 15, 16, 20 and 25 at The New School for Drama (151 Bank Street).
Seth Soloway (After Wednesday) directs Mather Zickel (ESPN's The Bronx is Burning with John Turturro), Lauren Cook (the hit web series "Floaters") and newcomer Megan Tusing.
"Nobody chooses one's family. Especially 14-year old Kaylee. In this explicit story of the average family next door, a man does anything for love, including getting his girlfriend the daughter of her dreams. Even if it means taking somebody else's," as described in press notes.
Stock Home is a psychological drama about the control and manipulation that exists between a couple and the girl they kidnap.
Changuitos Productions produced the sold out hits Hermanas in last year's Fringe and I'm In Love With Your Wife, also by Alex Goldberg, which is playing to sold out houses in this year's Midtown International Theater Festival.
Golberg proud to have two plays premiering within a month of each other this summer: I'm In Love With Your Wife at the 2007 Midtown InterNational Theatre Festival and Stock Home at the 2007 New York International Fringe Festival. His musical, Election Day, for which he wrote the book and co-lyrics, premiered at the American Theatre of Actors in 2005, earning him multiple ASCAPlus awards. He is a member of the award-winning sketch comedy group FEARSOME, winner of the 2004 Vital Funny Sketch Competition, a 2005 Emerging Comics of New York nominee (best sketch group), five-time Sketch Fights Champion at The People's Improv Theater in 2006 and participant in comedy festivals nationwide. His original sitcom pilots include Jack of All Trades and The Lost Chronicles of Rick Brickman.  He co-produced HERMANAS in the 2006 FringeNYC, will co-produce the 2007 ECNY Awards which celebrate the comedic arts in New York City and is currently a contributing columnist to Backstage.com. 
The design team includes sets by Martin Andrew, costumes by
David Moyer
s and lighting by
Mike Durst
.
Tickets: are $15. For tickets, visit www.FringeNYC.org or call: In New York: (212) 279-4488 or Outside New York: 1-888-FringeNYC.
Related Stories
More Hot Stories For You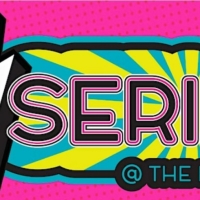 The Fled Collective to Present SERIALS, Cycle 5: The Return Of The Popular Late Night Short Play Competition

November 30, 2022

The beloved late-night play competition is BACK, reclaimed, and newly imagined to prioritize BIPOC and Queer voices.
---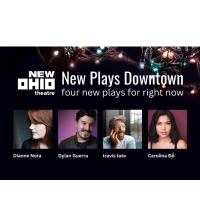 New Ohio Theatre to Present NEW PLAYS DOWNTOWN Reading Series in December

November 29, 2022

New Ohio Theatre will welcome audiences to New Plays Downtown, a new play reading series, running December 15th - 18th. The series, curated by Dianne Nora and New Ohio Theatre, will feature four new plays by Carolina Đỗ, Dylan Guerra, Dianne Nora, and travis tate.
---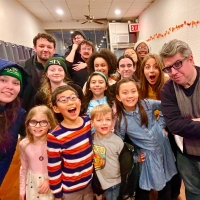 A CHRISTMAS CAROL to Open at The Secret Theatre This Holiday Season

November 29, 2022

A Christmas Carol will open at The Secret Theatre beginning December 15. The Secret Theatre's production of A Christmas Carol features a brand-new adaptation by their Artistic Director, Richard Mazda, who will also perform Scrooge.
---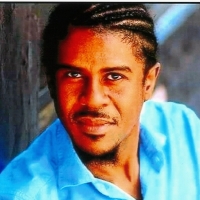 LEAVES Comes to NY Theater Festival This Week

November 29, 2022

Playwright Victor Vauban Jr. brings his award-winning play "LEAVES" to Teatro LATEA on Manhattan's Lower East Side as part of the New York Theater Festival on Wednesday, November 30, 2022 @ 4pm, Friday, December 2, 2022 @ 6:30pm and Sunday, December 4 @ 1pm.
---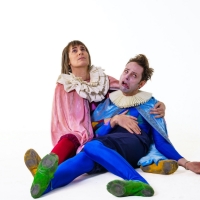 One Year Lease Theater Company's World Premiere of DEAD + ALIVE Begins Tonight

November 29, 2022

One Year Lease Theater Company's world premiere of DEAD + ALIVE begins previews tonight. Conceived by Helen Hayes and Edinburgh Stage Award winner Richard Saudek, DEAD + ALIVE is co-directed by Pher [sic] and Saudek, with original live music by Benjamin Domask-Ruh.
---