City Gate Revives Pulitzer Prize- Winning Play RABBIT HOLE
RABBIT HOLE charts their bittersweet search for comfort in the darkest of places and for a path that will lead them back into the light of day.
City Gate Productions returns next month with Rabbit Hole, a play written by David Lindsay-Abaire, running October 14, 15, 16, 20, 21, 22 at 8pm and October 16 & 23 matinees at 3pm.
Becca and Howie Corbett have everything a family could want, until a life-shattering accident turns their world upside down and leaves the couple drifting perilously apart. RABBIT HOLE charts their bittersweet search for comfort in the darkest of places and for a path that will lead them back into the light of day.
This 2007 recipient of the Pulitzer Prize for Drama, premiered on Broadway in 2006. Cynthia Nixon won the 2006 Tony Award for Best Performance by a Leading Actress in a Play for her performance as Becca in the New York production, and the play was nominated for several other Tony awards.
The City Gates cast includes Lauren Snyder as Becca; Rich Feldman as Howie; Amanda Montoni as Izzy; Kim Guarino as Nat; and Jonathan Mora as Jason. It is directed by Virginia Harmon and produced by Regina Fischedick, Tim Reifshneider and Thom Harmon.
Tickets: $20 all seats. Tickets Link . City Gate will be at The Secret Theatre, 38-02 61st Street, Woodside, Queens. Easy Public transportation: 4,5,R,N,G, and 7 trains and select buses.
More Hot Stories For You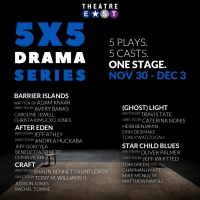 Theatre East's 5X5 Drama Series Returns This Week

November 28, 2022

The 2022 5X5 Drama Series kicks off on November 30th. The series was founded in 2016 to bring great new plays beyond the footlights and into nontraditional spaces like breweries, rooftops, and taverns to provide an immersive and unique audience experience.
---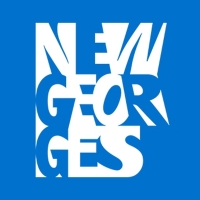 bb brecht's HOLIDAY YULETIDE SPECTACULAR to Kick Off New Georges' 30th Anniversary Season

November 28, 2022

New Georges will kick off its 30th Anniversary season with a one-night-only special presentation of bb brecht's Holiday Yuletide Spectacular, created by Miranda Haymon. On Wednesday December 14, 2022, audiences are invited to spend their holiday party season with bb brecht and his friends at Dixon Place.
---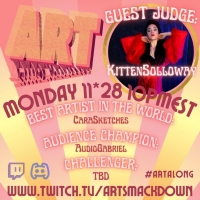 Kitten Solloway Will Appear on ART SMACKDOWN Ahead of Saturday's Return To The Player's Theatre

November 28, 2022

The critically overlooked (and clinically underdiagnosed) star of 'The Keepin' Cozy Show' Kitten Solloway will appear on Monday's episode of Art Smackdown, a competitive art gameshow hosted by comedians Slaney Rose Jordan, Phil Casale, and Mark Stetson.
---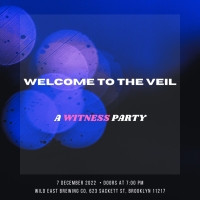 Immersive Theater Company Witness to Pop Up at Wild East Brewing in December

November 26, 2022

To celebrate their 5th year creating immersive theater in New York and beyond, Witness is throwing their first-ever party to toast to their anniversary and raise funds for future immersive projects. The party will take place at 7:00pm at Wild East Brewing Co. in Gowanus.
---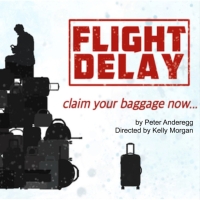 Premiere of FLIGHT DELAY By Peter Anderegg Will Open at The Tank Next Week

November 25, 2022

On December 1st Thisbe Theater Company opens Peter Anderegg's Flight Delay directed by Kelly Morgan at The Tank. The production runs until the 18th at 312 West 36th Street in New York City.
---