Children's Acting Academy To Present FAME -THE MUSICAL at York Theater
New York's renowned Children's Acting Academy will present its new stage production, FAME - THE MUSICAL at The York Theater, 619 Lexington Avenue between Lexington and 3rd Avenue, for six performances between Thursday, December 8, and Sunday, December 11, 2011. To reach the theater, enter through the glass door and take the elevator to "LL2 Theater."
The performance schedule is as follows: Thursday, December 8, at 7:30 PM; Friday, December 9, at 7:30 PM; Saturday, December 10, at 3:00 and 7:30 PM; and Sunday, December 11, at 2:00 and 5:00 PM.
The production is directed by Mimi Stuart, Artistic Director of The Children's Acting Academy. Missy Diaz is the choreographer. The Music Director is Mitchell Raftery.
All tickets are $20 and can be purchased at www.childrensactingacademy.com or by calling 212/935-5820. (there is a $2.00 service charge per ticket). Tickets may also be purchased at the Box Office, 619 Lexington Avenue, Monday to Friday from 12 PM to 6 PM.
The cast (in alphabetical order) includes: Michael Fanelli, Shania Gerancon, Benjamin Hirschhorn, Emma Kantor, Kaci Kaplan, Parris Kelly, Mae Krell, Olivia Lake, Daniel Luttway, Denis Mazariegos, Tiffany Mitsura, Madelyn Murphy, Jonathan Rockhill, Brooke Strutin, Bella Scarselli, Maxine Stern, Lilly Sterenberg and Christopher Vega.
FAME - THE MUSICAL was conceived and directed by David De Silva, with lyrics by Jacques Levy, music by Steve Margoshes and book by Jose Fernandez.
FAME - THE MUSICAL is presented through special arrangements with Musical Theatre International (MTI). All authorized performance materials are also supplied by MTI, 421 West 54th Street, New York, NY 10019. Phone:212-541-0468; Fax: 212-397-4684; www.MTIshows.com.
A stage musical based on the 1980 musical film Fame has been staged under two titles. The first,
FAME - THE MUSICAL premiered in 1988 in Miami, Florida as FAME ON 42ND STREET. It was performed Off-Broadway from 2003 to 2004. De Silva had produced the 1980 film about students at New York City's High School of Performing Arts. The critically and commercially successful film was followed by a six-season television series, a reality television show, and the stage musical. The musical was significantly rewritten from the previous adaptations, with an almost entirely new score. The film is referred to several times in the script and in two songs.
Set during the last years of New York City's celebrated High School for the Performing Arts on 46th Street (1980-1984), FAME - THE MUSICAL is bittersweet but ultimately inspiring story of a diverse group of students as they commit to four years of grueling artistic and academic work. With candor, humor and insight, the show explores the issues that confront many young people today: issues of prejudice, identity, self-worth, literacy, sexuality, substance abuse and perseverance.
Recent productions by The Children's Acting Academy include a critically acclaimed production of SEUSSICAL, THE MUSICAL which was presented last January at The Vital Theatre in Manhattan, and a production of CAMP ROCK: THE MUSICAL, presented at the State Theater Auditorium in Deposit, NY, this past July.
The Children's Acting Academy, founded in 1972, is designed for talented youngsters who are interested in learning how to act and sing from industry professionals or who wish to build self confidence in their abilities to succeed in life.
The academy utilizes the Stanislavski, Strassberg and Meisner methods to teach acting. Students learn to behave logically and naturally. Concentration and relaxation are emphasized through sensory exercises, scene work and improvisation. Proper speech and voice are emphasized during every class session. While acting, singing and dancing classes are done in groups, there are opportunities to receive one-on-one instruction.
Acting classes feature instruction, observation and performance from professionals working on Broadway and on TV, film and radio and they also experience the business of show business by meeting with agents, managers and casting directors, touring TV studios and working on auditioning with theatre veterans.
Mimi Stuart, Artistic Director and owner of The Children's Acting Academy, joined the Academy's faculty in 2000 and bought the school shortly thereafter. A professional actress with many acting credits, she has much experience working with child actors, having served as Artistic Director at Saginaw Overnight Camp, directing two shows a summer and teaching drama and improv classes as well. She has taught acting at Kean University and voice and speech at NYU and Weist-Barron. She was the originator of The Children and Teen Musical Theatre, and Voice and Speech Program at HB Studio.
The Children's Acting Academy has locations in Manhattan (131 West 72nd Street, NY, NY 10023) and New Rochelle (Westchester Yoga Arts, 82 Centre Avenue, New Rochelle, NY 10801). For more information about The Children's Acting Academy, visit www.childrensactingacademy.com or call 212/860-7101.
| | |
| --- | --- |
| Vote Now for the 2022 BroadwayWorld Off-Broadway Awards | |
| voting ends in | |
More Hot Stories For You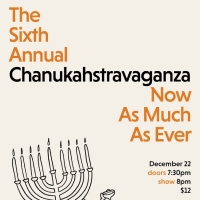 The Sixth Annual Chanukahstravaganza Comes to Littlefield This Month

December 8, 2022

Lana Schwartz and Ilana Michelle Rubin are two Jewish (you might have guessed), native New Yorkers who always get pretty lonely around the holiday season. For the sixth year in a row, they've invited some of the funniest Jewish comedians in New York City (where else?) to help them celebrate the Miracle of Lights: Chanukah. Hannukah. Hanukah. However you choose to spell it. There will be songs, there will be laughter, there will be surprises, and you know there will be gelt. Lots of gelt. Tons of it.
---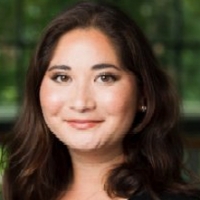 Einhorn Prize Reading Announced At Triad Theater, December 11

December 7, 2022

On Sunday December 11 at 2pm, there will be a presentation of the winners of the first David A. Einhorn Playwriting Prize The event will be held at the Triad Theater, 158 W. 72nd Street. The event will run 90 minutes and include readings of the 1st and 2nd prize winners, some words about David Einhorn, and a talkback on the topics addressed by the plays.
---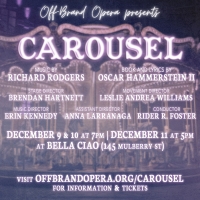 Off-Brand Opera Presents CAROUSEL, December 10 & 11

December 7, 2022

Off-Brand Opera returns this fall with a fresh take on Carousel, the beloved Rodgers & Hammerstein classic. Carousel will be presented with a fresh take on the classic work, featuring performers from a variety of artistic backgrounds in restaurant Bella Ciao's intimate basement cabaret space.
---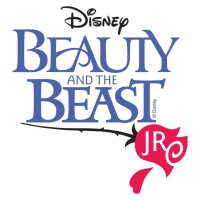 BEAUTY AND THE BEAST JR. to be Presented at AMT Theater in January

December 7, 2022

​January 18th through the 22nd is BEAUTY AND THE BEAST at AMT Theater. Wednesday through Saturday at 7pm, Saturday at 2 and Sunday at 3pm.
---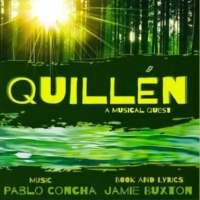 QUILLÉN A New Musical To Premiere At Winterfest, December 13-17

December 6, 2022

Latiné Musical Theatre Lab and Teatro Latea unite to present the new Chilean musical Quillén at New York Theater Festival's Winterfest, December 13-17, 2022.
---