Review: RAGS PARKLAND SINGS THE SONGS OF THE FUTURE at Ars Nova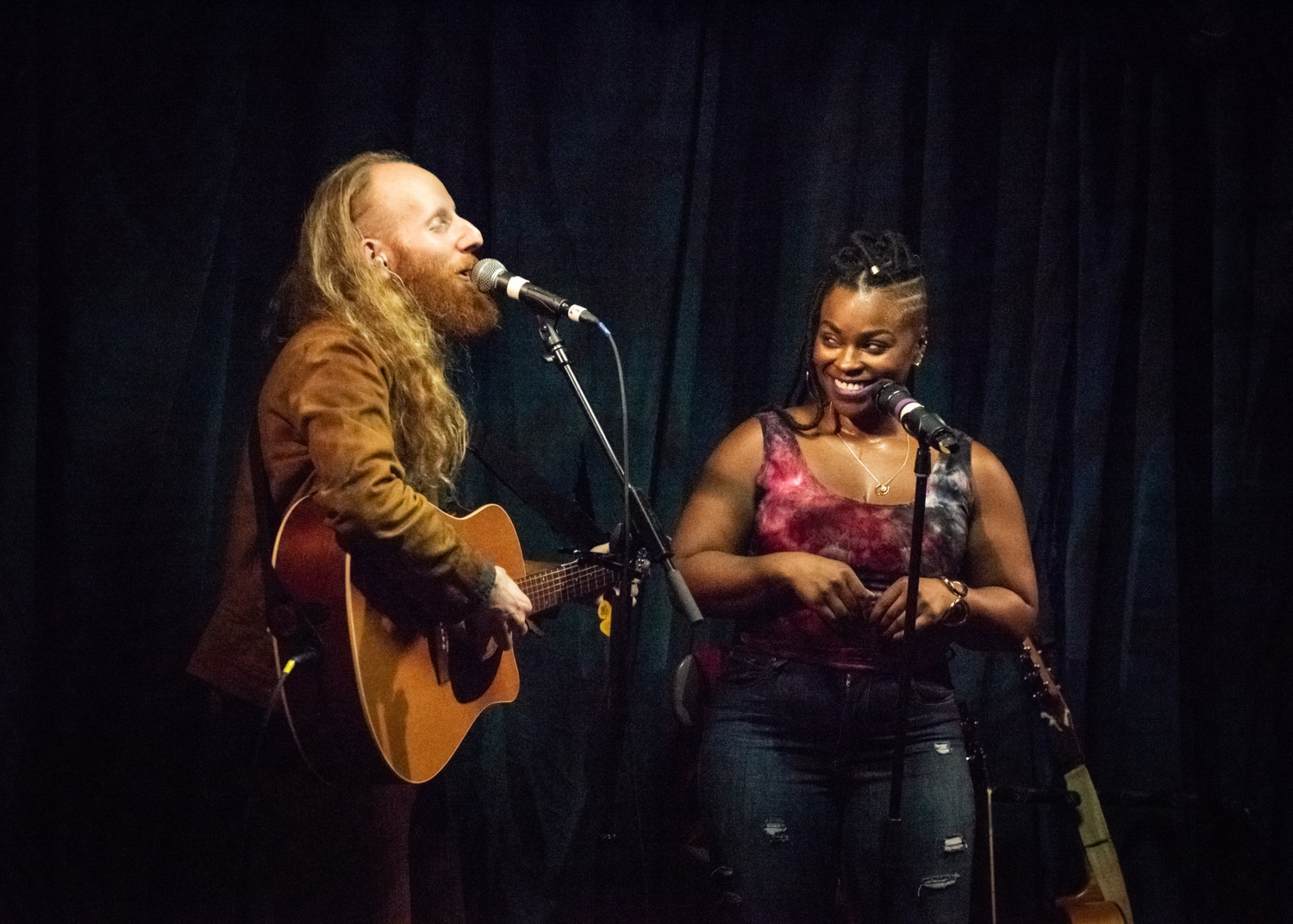 When you walk through the doors at 511 West 54th Street, you are not entering Ars Nova, you are being transported to the Over/Under, the club where Rags Parkland has come to sing the songs of The Future. In this sci-fi folk musical, Rags and the band, The Future, bring music to life in a world where it has been criminalized and in a time when even applauding such things can be treasonous.
The show is a concert; the numbers are songs in a setlist, chosen by Rags to tell the audience about Beaux Weathers, The Future, and how he came to be up on stage alone. There is little backstory as Andrew R. Butler, as Rags, dives into his first song. He lets the music speak for him--the power of music showing itself with the opening lines of song that flow much more smoothly than Rags' nervous speech.
As Rags sings, the audience is swept away on a journey that follows Beaux, played beautifully and with such soul by Stacey Sargeant, and The Future--comprised of Rick Burkhardt as Rick (accordion), Jessie Linden as Devo (drums), and Debbie Christine Tjong as Ess Pinvint (bass guitar)--as they play their illegal songs to an group of renegade music lovers.
The club where Rags plays is owned by Gill who is played by Tony Jarvis (saxophone) and is threadbare and hipster-haphazard, thrown together chaotically--pillows sit atop plastic chairs and are thrown on stairs that have been turn into makeshift seats. Laura Jellinek's scenic design puts the audience in what could convincingly be any small venue on the planet. And Andy Jean's costuming roots Rags in Americana while convincingly placing him among the band's slightly more modern and other-timely outfits.
The songs Rags sings in the beginning are soulful and blues-filled and match his folksy clothing; they tell of a time in the past when the world was ending and humans were being carried away to Mars to live as prisoners in a martian colony. Rags sings of driving a Cadillac across the Red Planet. These songs explain the bare minimum of how Rags and the citizens of Richmond, on Earth, got to where they are, but they immerse the audience in this world that they can't help but understand fully after the songs end and the scant bits of rambling stage monologue begin.
Andrew R. Butler, who both plays Rags and who has been developing this show for almost 8 years, has created a world that is rich and fully-formed, and chosen to present the story in the most immersive way possible: by throwing the audience in headfirst as if they were learning a new language full of futuristic jargon and harmonious melodies. This sudden exposure is shocking and confusing; it forces the audience to smile and nod and grab on to what little they fully understand while they tap along. And it allows the music and the emotions it evokes to fill in the gaps.
Rags Parkland Sings The Songs Of The Future is a story about love, loss, and music's ability to change the world and inspire movements. It is a testament to the power of song, the emotions that can be created when voices and instruments blend together, and idea that some information can be conveyed much more succinctly through song than through words alone.
---
Regular performances through November 3: Monday-Wednesday at 7pm; Thursday-Friday at 8pm; Saturdays at 5pm & 9pm; no performance October 29. Tickets can be purchased online or at the Ars Nova box office.