All Star Cast To Sing THE GREAT (JEWISH) AMERICAN SONGBOOK At Temple Emanuel's Streicker Center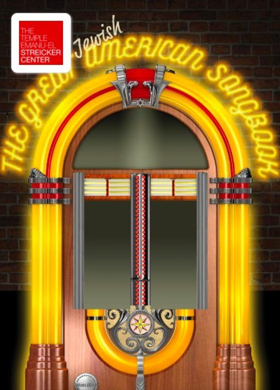 The contribution of Jewish composers and lyricists to the Great American Songbook will be explored in a special concert event created, written, directed and hosted by NYC impresario Scott Siegel. Famous songs from the theater, movies, and pop that have become beloved standards -- all written by Jews -- will be highlighted. Expect to hear classics both old and new from the likes of Irving Berlin, Rodgers & Hart, The Gershwins, Leonard, Bernstein, Stephen Sondheim, and Jason Robert Brown, as well as hits made famous by their composers, Paul Simon, Billy Joel, and more.
The extraordinary diversity of music that has become part of our popular culture, so much of it written by Jews, will be performed by a powerhouse cast of Broadway stars with an accumulated nine Tony Award nominations, inclusive of two Tony Award wins. The line-up includes Christine Andreas (2X Tony Nominee), Chuck Cooper (Tony Award Winner), Emily Skinner (Tony Nominee), Josh Young (Tony Nominee), Tonya Pinkins (Tony Award Winner), Farah Alvin (Drama Desk Nominee), and Brian Charles Rooney (critically acclaimed star of The most recent Three-Penny Opera revival). Among the songs to be performed will be "Maria" from West Side Story, "Shiksa Goddess" from The Last 5 Years, "Bewitched, Bothered & Bewildered" from Pal Joey,, as well as pop songs such as "Unchained Melody," "Vienna," and "Bridge Over Troubled Water," and more!
Tickets are available at 3 price ranges:
$50 (Reserved Seating)
$36 (General Admission)
$25 (Temple Emanuel Members)
The concert will be performed at 7:30 PM at 90 minutes without an intermission.
Purchase Tickets by clicking here: REGISTER NOW