Roundabout Underground Announces USUAL GIRLS As First Play Of 2018/19 Season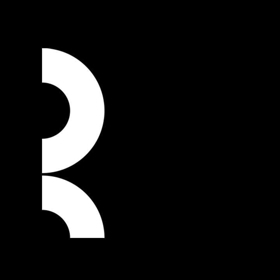 Roundabout Theatre Company (Todd Haimes, Artistic Director/CEO) is pleased to announce the first new play of Roundabout Underground's 2018 - 2019 season. The World premiere of Usual Girls, by Ming Peiffer, directed by Tyne Rafaeli was part of the 2017 Roundabout Underground Reading Series and will begin performances in the 2018/19 season.
How do girls grow up? Quickly, painfully, wondrously. On an elementary school playground, a boy threatens to tell on the girls for swearing - unless one of them kisses him. But just before lips can touch, Kyeoung tackles the boy to the ground. The victory is short - lived. Over the coming years, Kyeoung's stories get stranger, funnier, more harrowing - and more familiar.
This hilarious, explicit gut - punch of a play bursts with playwright Ming Peiffer's bold, explosive voice. Usual Girls will launch the 12th season of Roundabout Underground, with the goal of introducing and cultivating young artists in Roundabout's 62 - seat Black Box Theatre at the Harold and Miriam Steinberg Center for Theatre. Usual Girls was presented as part of the 2017 Underground Reading Series at Roundabout, which also featured the upcoming production of Alex Lubischer's Bobbie Clearly.
Prior productions include the acclaimed world premieres of Stephen Karam's Speech & Debate (2007), Steven Levenson's The Language of Trees (2008), Adam Gwon's Ordinary Days (2009), Kim Rosenstock ' s Tigers Be Still (2010), David West Read's The Dream of the Burning Boy (2011), Andrew Hinderaker's Suicide, Incorporated (2011), Joshua Harmon's Bad Jews (2012), Meghan Kennedy's Too Much, Too Much, Too Many (2013), Jeff Augustin's Little Children Dream of God (2015), Lindsey Ferrentino's Ugly Lies the Bone (2015), Jenny Rachel Weiner's Kingdom Come (20 16), Martín Zimmerman's On the Exhale (2017) and Jiréh Breon Holder's Too Heavy for Your Pocket (2017).
Now in its 11th season, Roundabout Underground has proven an enormous success since the program debuted in 2007 with Stephen Karam's hit comedy Speech and Debate. Karam's first play commissioned by Roundabout - Sons of the Prophet - was a Pulitzer Prize finalist and his second commission, The Humans, won the Tony Award for Best Play after transferring from the Laura Pels Theatre to Broadway.
Joshua Harmon also made his professional debut with Roundabout Underground with the hit Bad Jews. His play, Significant Other, premiered Off - Broadway at Roundabout and transferred to Broadway last season ; his new play, Skintight, will premiere at the Laura Pels Theatre in Spring 2018 starring Idina Menzel.
Fellow Underground alumnus Steven Levenson (The Language of Trees) won the Tony Award for Best Book of a Musical for his Broadway debut with Dear Evan Hansen, while simultaneously debuting his new play, If I Forget, Off - Broadway at Roundabout.
After the success of Too Much, Too Much, Too Many in 2013, Roundabout commissioned playwright Meghan Kennedy to write Napoli, Brooklyn. Lindsey Ferrentino, who made her Roundabout debut with Ugly Lies the Bone, returned with Amy and the Orphans, which is currently playing at the Laura Pels Theatre. Roundabout Underground showcase s new plays that will either give a debut production to an emerging writer or director, or allow an experienced director to go back to his/her creative roots.
Jill Rafson (Director of New Play Development) serves as Artistic Producer for this initiative that continues to be a creative breeding ground for nurturing new talent. The 62 - seat Black Box Theatre, below the Laura Pels Theatre in the Harold and Miriam Steinberg Center for Theatre, allows Roundabout to take artistic risks that are better suited for a more intimate space. The cast and design team will be announced soon.
Tickets for Usual Girls are first made available to subscribers and donors. Whether you are interested in the best value or VIP experiences, Roundabout has a package option for you. Visit roundabouttheatre.org or call 212 - 719 - 1300 for more info. Sign up for Roundabout's email club at roundabouttheatre.org to be notified when tickets go on sale to the public.
Ming Peiffer (Playwright) is a playwright and screenwriter from Columbus, Ohio and a member of the Obie - award winning playwriting group Youngblood. Her play Usual Girls will be produced at the Roundabout Underground and her work has been developed and/or presented by Ne w York Theatre Workshop, Roundabout Theatre Company, The Kennedy Center, Ensemble Studio Theater, HERE Arts Center, The Flea, The Wild Project, New Ohio, Soho Playhouse, The Gene Frankel Theater, C.O.W., Theater for the New City, FringeNYC, Horsetrade Theater, Yangtze Repertory, among others. Awards/fellowships include : NYTW 2050 Fellowship, The Kennedy Center's Paul Stephen Lim Playwriting Award Recipient (i wrote on ur wall and now i regret it), The Relentless Award Honorable Mention (Usual Girls), The Eu gene O'Neill Theatre Center NPC Finalist (Usual Girls), Playwright's Realm Fellowship Semi - Finalist, Princess Grace Award Semi - Finalist (i wrote on ur wall and now i regret it), Doric Wilson Independent Playwright Award Finalist. Ming was a Guest Artist at The Lincoln Center Director's Lab and a 2012 - 2013 Member of NPTC's Women's Work Project. She has training from both the Stella Adler School of Acting and the Shanghai Theatre Academy where she lived abroad studying Traditional Peking Opera. She studied po etry at The New School and holds a BA with Honors in both Theater Arts and Mandarin Chinese from Colgate University. MFA : Columbia University (' 16). In TV/Film, Ming is a staff writer on the Hulu Series " Locke & Key, " and is currently developing her own se ries with Color Force and F/X. Additionally, she is adapting Weike Wang's Chemistry into a film for Amazon.
Tyne Rafaeli (Director) is a New York based director of new plays, classics and musicals. Recent productions include the world premiere of Michael Yates Crowley's The Rape of the Sabine Women, By Grace B. Matthias with Playwright's Realm, the world premiere of Anna Ziegler's Ac tually at The Geffen Playhouse in Los Angeles (Ovation nominated), and the New York premiere of In a Word by Lauren Yee. Her work has also been seen at : Classic Stage Company, The Geffen Playhouse, Playwright's Realm, Cal Shakes, Roundabout Theatre Company, The Atlantic Theatre, Two River, PlayMakers Rep, New York Stage & Film, Goodspeed, Juilliard, Williamstown Theatre Festival, Great Lakes Shakespeare, American Players Theater, Idaho Shakespeare Festival and the O'Neill Playwright's Conference among other s. Upcoming productions include Ironbound by Martyna Majok at The Geffen Playhouse and The Heart of Robin Hood by David Farr at the Hudson Valley Shakespeare Festival. Tyne is a 2016 - 18 Time Warner Directing Fellow at the Women's Project Theatre and received the 2014 SDC Sir John Gielgud Fellowship for Classic Direction. She trained at the Guildhall School of Music and Drama in London and Columbia University.
The Harold and Miriam Stein berg Center for Theatre opened in March 2004 with an acclaimed premiere of Lynn Nottage's Intimate Apparel starring Viola Davis, directed by Dan Sullivan. S ince that landmark production, the center has expanded beyond the Laura Pels Theatre to include the Black Box Theatre and now a new education center. The Steinberg Center continues to reflect Roundabout's commitment to produce new works by established and emerging writers as well as revivals of classic plays. This state - of - the - art off - Broadway theatre and education complex is made possible by a major gift from The Harold and Mimi Steinberg Charitable Trust. The Trust was created in 1986 by Harold Steinberg to promote and advance American Theatre as a vital part of our culture by su pporting playwrights, encouraging the development and production of new work, and providing financial assistance to not - for - profit theatre companies across the country. Since its inception, the Trust has awarded over $ 70 million to more than 125 theatre or ganizations.
Roundabout Underground's home is a 62 - seat Black Box Theatre, which is also used year - round by Roundabout's education department for its activities including student productions and professional development workshops. Roundabout's work with new and emerging playwrights and directors, as well as development of new work, is made possible by Katheryn Patterson and Tom Kempner.
We gratefully acknowledge the Roundabout Leaders for New Works : Alec Baldwin, James Costa and John Archibald, Linda L. D'Onofrio, Peggy and Mark Ellis, Jodi Glucksman, Sylvia Golden, Hess Foundation, Inc., Judith and Douglas Krupp, K. Myers, Laura Pels International Foundation for Theater, Ira Pittelman, Laura S. Rodgers, Seedlings Foundation, Mary Solomon, Lauren and Dan ny Stein, Harold and Mimi Steinberg Charitable Trust, and Dr. Leonard Tow.
Roundabout Theatre Company is committed to producing the highest quality theatre with the finest artists, sharing stories that endure, and providing accessibility to all audiences. A not - for - profit company, Roundabout fulfills its mission each season through the production of classic plays and musicals ; development and production of new works by established and emerging writers ; educational initiatives that enrich the lives of children and adults ; and a subscription model and audience outreach programs that cultivate and engage all audiences.
Roundabout Theatre Company presents a variety of plays, musicals, and new works on its five stages, each of wh ich is specifically designed to enhance the needs of Roundabout's mission. Off - Broadway, the Harold and Miriam Steinberg Center for Theatre, which houses the Laura Pels Theatre and Black Box Theatre, with its simple sophisticated design, is perfectly suite d to showcasing new plays. The grandeur of its Broadway home on 42nd Street, American Airlines Theatre, sets the ideal stage for the classics.
Roundabout's Studio 54 provides an exciting and intimate Broadway venue for its musical and special event product ions. The Stephen Sondheim Theatre offers a state of the art LEED certified Broadway theatre in which to stage major large - scale musical revivals. Together these distinctive homes serve to enhance Roundabout's work on each of its stages.
American Airlines is the official airline of Roundabout Theatre Company. Roundabout productions are supported, in part, with public funds from the New York City Department of Cultural Affairs in partnership with the City Council, the New York State Council on the Arts with the support of Governor Cuomo and the New York State Legislature.
Roundabout's season in 2017 - 2018 includes John Lithgow : Stories B y Heart, adapted and performed by John Lithgow, directed by Daniel Sullivan ; and Tom Stoppard's Travesties, directed by Pat rick Marber. Roundabout's new off - Broadway season dedicated to new work at the Harold & Miriam Steinberg Center for Theatre in 2017 - 2018 includes Amy and the Orphans, by Lindsey Ferrentino, directed by Scott Ellis ; Skintight, by Joshua Harmon, directed b y Daniel Aukin. Roundabout Underground's 2017 - 2018 season includes Bobbie Clearly, by Alex Lubischer.
In 2018 - 2019 season, Roundabout will produce a new Broadway production of Kiss Me Kate, directed by Scott Ellis and starring Kelli O'Hara.