Rattlestick Announces PAGE TO STAGE Event with Adam Rapp and More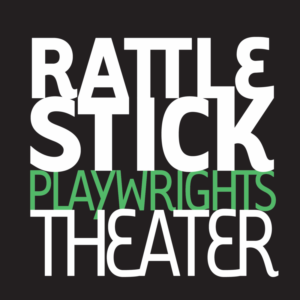 RATTLESTICK PLAYWRIGHTS THEATER is pleased to announce PAGE TO STAGE, a special one-night event featuring excerpts and conversations with authors, taking place Tuesday, February 6 at 7:30pm at Rattlestick Playwrights Theater (224 Waverly Place New York, NY 10014). All tickets are general admission, with a suggested donation of $10.
PAGE TO STAGE will feature conversations with three authors, all friends and alumni of Rattlestick, about their current novels and projects, as well as a larger discussion on writing across mediums, including playwriting, journalism, and novel-writing. The evening will feature The Castle Cross The Magnet Carter by Kia Corthron (A Cool Dip in the Barren Saharan Crick), Risking It All by Board Member Nina Darnton (The Perfect Mother), and Know Your Beholder by Rattlestick Alumni Playwright Adam Rapp (The Hallway Trilogy). Former New York Times culture reporter and author Dinitia Smith (The Honeymoon) will moderate the evening.
The evening will also feature excerpts from all three novels with readings by Heidi Armbruster (Man from Nebraska, Disgraced), Michael Chernus (The Aliens, "Orange Is The New Black," Spider-Man: Homecoming), Curran Connor (Pidgeon), Dylan Frederick (Summer Valley Fair), Kristin Friedlander (Wolf in the River), Chris Myers (An, Octoroon, Julius Caesar at The Public Theater), Irene Sofia Lucio (Wit), Chinaza Uche (Golden Boy, Blue Bloods) and Rosalyn Coleman (Seven Guitars, The Piano Lesson).
PAGE TO STAGE is the first in a series of upcoming events that will further Rattlestick's mission to present diverse, challenging and provocative work, and to explore the creation of these pieces by writers and artists from a myriad of mediums.
Currently playing in rep on stage at Rattlestick Playwrights Theater is the New York Premiere of UNTIL THE FLOOD, written and performed by Dael Orlandersmith (Horsedreams, Pulitzer-Prize Finalist Yellowman) and directed by Neel Keller (Forever at NYTW), and DRAW THE CIRCLE, written and performed by Mashuq Mushtaq Deen (The Betterment Society, Resident Playwright at New Dramatists) and directed by Chay Yew (Oedipus El Rey). Both plays run through February 18, 2018. Tickets are available at www.rattlestick.org.
Rattlestick is accessible via the 1, 2 and 3 trains (at 14 St. and Christopher St./Sheridan Square) and the A, B, C, D, E, F and M trains (at West 4th St.).