Poetry, Barney Rosset Documentary and Atlantic Salmon Highlight Irish Rep's 2017 Special Events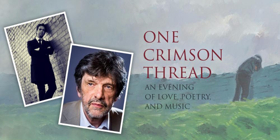 Irish Repertory Theatre announced today three upcoming special events for the Francis J. Greenburger Mainstage at Irish Rep Theatre (132 West 22nd Street).
ONE CRIMSON THREAD: An Evening of Love, Poetry, and Music will take place Monday, October 23rd at 7:00pm.
For 20 years Micheal O'Siadhail's beloved wife, Brid, suffered from Parkinson's disease. The love poems of One Crimson Thread chronicle the last two years of her life, her death, and his grief. In this sonnet sequence their love faces illness and death and sounds the depths of parting. There is a tenderness, intensity, and gratitude that will resonate with those who know both love and loss.
ONE CRIMSON THREAD: An Evening of Love, Poetry, and Music will also feature musical performance by Gregory Harrington, one of Ireland's most acclaimed and beloved violinists.
Tickets to ONE CRIMSON THREAD, are free to Irish Rep members, and are also available to the general public for $15.00. All tickets are general admission and are on sale now through Irish Rep's box office by calling 212-727-2737, or online at www.irishrep.org.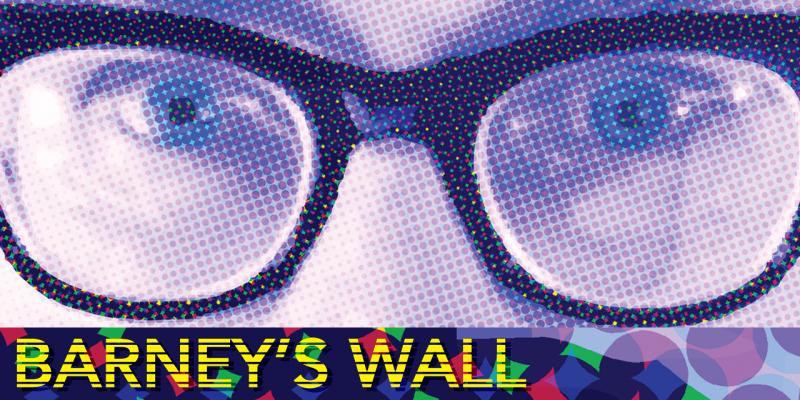 On Monday, October 30th at 7:00pm, Irish Rep presents a special screening of BARNEY'S WALL, a feature-length documentary that probes the psyche of literary bad-boy, Grove Press publisher Barney Rosset, whose legendary censorship battles smashed sexual taboos and blew open American culture and politics to let in avant-garde writers and thinkers. Grove Press and its in-house publication Evergreen Review introduced millions of young intellectuals to the hippest currents in literature, theater, film and revolutionary politics.
What makes a rebel? In the film, artists, a neurologist and a shaman labor to decode the symbols, dioramas and clues to Barney's obsessions and life, embedded in his 3D wall mural. Is the mural a joke? An acid trip? An hallucinogenic visual memoir? By turns humorous and poignant, this unconventional and timely bio-doc of the firebrand who bequeathed America the 60's, Beckett, Burroughs, and the Beats affirms the power of imagination, resilience, and unfettered free expression, reminding us that it takes only one defiant visionary to marshal a passionate army of resistance against cultural repressiveness and overreaching government authority.
BARNEY'S WALL documents the emotional power of the mural through the commentary of an eclectic cast of avant-garde writers, editors, artists, filmmakers, publishers, actors, musicians, and lifetime friends and family of Barney who were invited after his death by the filmmakers to freely 'riff' upon his last masterpiece. The cast's wildly imaginative, and frequently humorous interpretations and free associations are a celebration of the art of self-expression and an affirmation of Thoreau's observation that it is not what you look at that matters, it's what you see.
Following the screening of BARNEY'S WALL, there will be a panel discussion on the making of BARNEY'S WALL and the experience of acting in the works of Samuel Beckett with Emmy Award winning actor John Turturro (The Night Of, Danny and the Deep Blue Sea), actress Lisa Dwan (The Beckett Trilogy), producer/writer Sandy Gotham Meehan (James Salter: A Sport and a Pastime; The Last Kings of Thule), and Conor and Judy Hegarty Lovett from Gare St Lazare Ireland, moderated by distinguished scholar Dr. Lois Oppenheim.
Tickets to BARNEY'S WALL and the panel discussion afterwards are free to Irish Rep members, and are also available to the general public for $20.00. They are on sale now through Irish Rep's box office by calling 212-727-2737, or online at www.irishrep.org.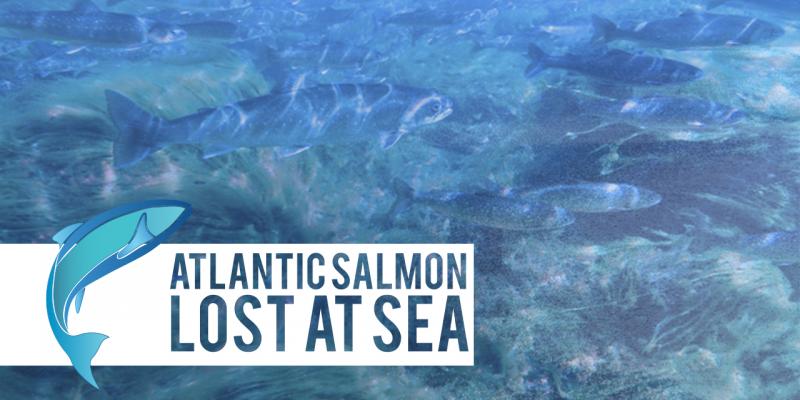 Irish Rep will present the New York premiere screening of ATLANTIC SALMON-LOST AT SEA on Monday, November 6th at 7:00pm.
Narrated by Gabriel Byrne, LOST AT SEA takes the viewer on an epic journey through the oceanic kingdom of the Atlantic Salmon -the king of fish - in an attempt to unravel the mystery of their life at sea. Populations of salmon are plummeting to critical levels, even going extinct in some southern rivers. Despite conservation efforts worldwide, populations continue to fall. The cause is mortality at sea. For the very first time, using the latest DNA technology, scientists are able to track the salmon from the rivers, through the estuaries and into the vast North Atlantic and back again in hopes of finding an answer before it is too late.
Presented as a mystery, the viewer is on board the Irish research vessel, the Celtic Explorer, as we head north to follow the salmon on their migration towards the arctic and experience the exciting discoveries being unraveled at sea.
We travel to the far reaches of the Kingdom of the Atlantic salmon, from the glaciers of Iceland to the icebergs in the sea off Greenland, from Scottish castles and majestic rivers like the Cascapedia, to dams on the Penobscot and salmon farms in the Bay of Fundy. We hear tales of the great salmon runs and their huge size from anglers whose families have lived on these rivers for generations and of man's close relationship with a fish that occurs in folklore more often than any other.
Despite declining populations, this is a story of hope. With knowledge gained on this exciting international investigation, the mystery of why the salmon are dying at sea may be solved and action taken to secure a brighter future for this king of fish.
Following the screening of LOST AT SEA, there will be a talkback discussion on the making of the film with producer Deidre Brennan.
Tickets to LOST AT SEA and the talkback discussion afterwards are free to Irish Rep members, and are also available to the general public for $15.00. Tickets are general admission and are on sale now through Irish Rep's box office by calling 212-727-2737, or online at www.irishrep.org.
ABOUT THE ARTISTS:
ONE CRIMSON THREAD: An Evening of Love, Poetry, and Music
MICHAEL O'SIADHAIL is one of Ireland's most distinguished poets. His critically acclaimed One Crimson Thread has been recently published in the U.S. by Baylor University Press. His Collected Poems was published in 2013. He was awarded an Irish American Cultural Institute (1982), a Toonder prize (1998), short-listed for Wingate Jewish Quarterly Prize (2003) and received an honorary doctorate by the University of Manatoba (2017). He lives in New York where he is currently distinguished poet in residence at Union Theological Seminary. osiadhail.com
GREGORY HARRINGTON is one of Ireland's most recognized violinists. He has performed all over the world as soloist in some of the world's greatest concert halls and has given numerous solo performances in Carnegie Hall. He has toured extensively and played with many esteemed orchestras and conductors, for Presidents and Vice Presidents alike, celebrities, heads of state and on TV & Radio across four continents. His recording of Unaccompanied Bach earned great success in the Billboard Classical Charts and he is currently completing his latest recording of Jazz standards for Estile Records.
BARNEY'S WALL
SANDY GOTHAM MEEHAN, Producer, works with independent filmmakers on narrative refinement and project development. Meehan produced and directed the documentary James Salter: A Sport and a Pastime, a selection of the 2011 Hampton International Film Festival. For Checkerboard Films, Meehan produced and directed a short-filmed interview, Barney Rosset: Combat Publisher. Meehan rewrote and restructured a 14 part French-produced documentary series, The Last Kings of Thule, about the geopolitical, human and economic issues of the Arctic, centering the script on the life of the French explorer, author and scientist Jean Malaurie. Meehan is a Trustee Emeritus of Checkerboard Film Foundation and serves on the boards of The Paris Review and Lapham's Quarterly. Meehan holds B.A. and M.A. degrees from Stanford University.
John Turturro was nominated for a SAG Award for his portrayal of Howard Cosell in Monday Night Mayhem and won an Emmy Award for his guest appearance on Monk. In 2007, he appeared in the miniseries The Bronx is Burning as notorious Yankee skipper Billy Martin, which garnered him a SAG Award nomination. Turturro has performed in more than 60 films, including Spike Lee's Do the Right Thing, Mo' Better Blues, and Jungle Fever; Robert Redford's Quiz Show; Francesco Rosi's La Tregua; and Joel and Ethan Coen's Miller's Crossing, The Big Lebowski, and O Brother Where Art Thou. For his lead role in the Coen brothers' Barton Fink, Turturro won the Best Actor Prize at the Cannes Film Festival. He also received the Camera D'Or at Cannes for his directorial debut, Mac, in 1991. Turturro also directed Illuminata, Romance & Cigarettes, Passione: a Musical Adventure, and the upcoming Fading Gigolo, written by Turturro and starring him, Woody Allen, Sharon Stone, Sofia Vergara, Liev Schreiber, and Vanessa Paradis. John Turturro studied at the Yale School of Drama and for his theatrical debut created the title role of John Patrick Shanley's Danny and the Deep Blue Sea, for which he won an Obie Award and a Theater World Award. Turturro recently appeared as Lopakhin in the highly acclaimed Classic Stage Company production of The Cherry Orchard.
Lisa Dwan is an Irish performer and director. Having originally trained in the UK as a ballet dancer, including dancing with Rudolf Nureyev in Coppelia in Dublin, she began acting professionally in her teens. She has worked extensively in theatre, film, and television, both internationally and in her native Ireland. She starred as Anna in a new version of Leo Tolstoy's Anna Karenina by Marina Carr at the Abbey Theatre in Dublin. Most recently Lisa completed a critically acclaimed world premiere of her one woman show of her selection of Beckett's prose called No's Knife at London's Old Vic Theatre. Last year she performed opposite Matthew Broderick in Conor McPherson's Shining City at Irish Repertory Theatre and a workshop performance of Samuel Beckett's Text for Nothing at the Lincoln Center's White Light Festival. She has also toured all over the world to great audience and critical acclaim in her Beckett Trilogy of Not I/Footfalls/Rockaby. She was coached by Billie Whitelaw and has collaborated with Walter Asmus since 2012. Originating at The Royal Court Theatre in London, and immediately transferring to the West End the Beckett Trilogy sold out a worldwide tour including the Barbican Centre, Southbank Centre, Brooklyn Academy Of Music, NYU Skirball Center, Perth Festival, Paris, Belfast, Hong Kong, Boston, Galway, Belfast, Los Angeles, Toronto. In addition to her film and theatre credits, Dwan writes, presents, lectures and teaches regularly on theatre, culture, and Beckett. She recently completed a documentary for the BBC on Beckett and Dante and has been commissioned to write a book on Beckett for Virago.
Conor Lovett has performed over 19 Beckett roles in 24 productions worldwide. With theatre company Gare St Lazare Ireland he and director Judy Hegarty Lovett have carried out a sustained exploration into the performance potential of Beckett's prose works which is unparalleled in contemporary theatre. Among their collaborators have been Walter Asmus, Olwen Fouere, Lee DeLong, Ally Ni Chiarain, Stephen Dillane, Mel Mercier, Paul Clark and Caoimhin O'Raghallaigh. Conor trained at the École Jacques Lecoq in Paris. He has also performed with The Gate Theatre Dublin, Druid Theatre and Signature Theatre, New York where, in 2012 he performed in Title and Deed written for him by Will Eno and directed by Judy Hegarty Lovett. Conor has performed the roles of Vladimir and Lucky in five different productions of Waiting for Godot and has performed Beckett in 84 cities in 25 countries around the world with Gare St Lazare Ireland. As part of Lincoln Center's White Light Festival 2017, Gare St Lazare will present The Beckett Trilogy (Molloy, Malone Dies and The Unnamable) in a 3-hour performance on November 3, 4 & 5. See whitelightfestival.org for details.
Judy Hegarty Lovett has directed 19 Beckett titles spanning prose, plays, radio drama and a recent creation with music, text and visual art using a selection of words and music from across Beckett's work. As joint artistic director with Conor Lovett of the Irish theatre company Gare St Lazare Ireland, her work has been seen in the National Theatres of Great Britain, Bulgaria, Romania, South Africa, Holland and Israel and in over 150 theatres in 25 countries. And in April 2018 the company will present Here All Night at the Abbey Theatre in Dublin. In the USA, Judy's work has played at The Public Theater, Irish Arts Center, The Long Wharf, Steppenwolf, Signature Theatre, UCLA Live, Rubicon Theatre and at theatres and festivals in Providence, Philadelphia, Miami, Portland, and Boston, and in November the 3-hour marathon performance of The Beckett Trilogy, performed by Conor Lovett, will be the third Gare St Lazare show to perform at Lincoln Center's White Light Festival. For more information visit www.garestlazareireland.com
DR. LOIS OPPENHEIM is Distinguished Scholar, Professor of French, and Chair of the Department of Modern Languages and Literatures at Montclair State University, where she teaches courses in literature and psychoanalysis. She is also Scholar Associate Member of the New York Psychoanalytic Society & Institute (NYPSI) and Honorary Member of the William Alanson White Psychoanalytic Society. She has authored or edited 11 books, including Imagination from Fantasy to Delusion (Routledge, 2012), A Curious Intimacy: Art and Neuro-Psychoanalysis (Routledge, 2005), and The Painted Word: Samuel Beckett's Dialogue with Art (University of Michigan Press 2000). Dr. Oppenheim's current research is in the area of neuro-psychoanalysis and creativity. Dr. Oppenheim continues as host of NYPSI's popular "Conversations with..." series of discussions on creativity. Dr. Oppenheim is also co-creator of the forthcoming documentary about mental health stigma entitled The Madness Project.
ATLANTIC SALMON-LOST AT SEA
Deirdre Brennan (Producer) is an Emmy nominated decorator for film and television. Credits include "America's Next Top Model" (CW/Bravo), "Lipstick Jungle" (2nd series), and "Guiding Light" (CBS) daytime's longest running drama. Deirdre formed Castletown Productions in 2003 in order to produce a film, Bermuda's Treasure Island, about the amazing rediscovery of Bermuda's endemic seabird, the Cahow, once thought to be extinct. The story traces the restoration of Nonsuch Island to its pre-colonial natural state in order that it would ultimately serve as a safe haven for the Cahow. She teamed with veteran wildlife filmmaker, Éamon de Buitléar, who directed and narrated the film. The Bermuda Audubon Society was a partner. A second version of the film, Sceillig and Bermuda: A Last Refuge was made for Irish broadcaster, RTE. It compares the thriving seabird colony on the Sceillig Islands off the west coast of Ireland with Nonsuch Island in Bermuda. It aired as a Christmas special in 2005 on RTE. Both films won awards at the International Wildlife Film Festival in Missoula in 2006. Sceillig and Bermuda: A Last Refuge was selected to be a feature film for the San Francisco Ocean Film Festival in 2007 festival. Deirdre has served as judge for the annual Explorers Club Documentary Film Festival since 2003. She is a member of Filmmakers for Conservation and the Explorers Club. She carried the Explorers Club flag with fellow club member, Gaelin Rosenwachs on the expedition aboard the Celtic Explorer in June 2009 to film the scientific work following the migration path of the salmon from the north of Ireland to the arctic.
ÉAMON de BUITLÉAR (Director, 1930-2013) is Ireland's best-known wildlife filmmaker. His award-winning wildlife TV series, "Ireland's Wild Countryside," and "A Life in the Wild" was consistently in RTE's Top Ten programs. An earlier 24-part series "Wild Islands," commissioned by RTE, STV and S4C featured the wildlife of Ireland, England, Scotland and Wales. He has filmed for the BBC's Natural History Unit, for ITV and TG4. Éamon de Buitléar has written several books, including stories for children, and was awarded an Honorary Degree in Science (DSc.), by the National University of Ireland in 1991 in recognition of his work for the environment. He was granted the 1992 UCD (University College Dublin) Lifetime Environmental Achievement Award in recognition of a lifetime devoted to the achievement of the conservation and wise use of Ireland's environmental endowment. Éamon de Buitléar was formerly a government appointed member of the CentrAl Fisheries Board.
IRISH REPERTORY THEATRE, co-founded by Producing Director Ciarán O'Reilly and Artistic Director Charlotte Moore, opened its doors in September 1988 with Sean O'Casey's The Plough and the Stars. The Irish Rep is currently the only year-round theatre company in New York City devoted to bringing Irish and Irish American works to the stage. Recognized with the Jujamcyn Theatres Award, a special Drama Desk Award for "Excellence in Presenting Distinguished Irish Drama," an Outer Critics Circle Award for Outstanding Achievement, and the Lucille Lortel Award for "Outstanding Body of Work," the Irish Rep has celebrated the very best in Irish theatre for over twenty-five years, from the masters to the new generation of Irish and Irish American writers who are transforming the stage. Nearly 38,000 audience members annually attend productions at our theatre located in the heart of New York's Off Broadway community. Once here, they witness the Irish Rep's engaging perspective on the Irish and their unique contributions to the world of drama.