Photo Flash: Timothy Busfield, Melissa Gilbert, Everett Quinton And More Celebrate Opening Night Of AFTER
The stars came out to celebrate Michael McKeever's vital new play, AFTER, produced by Penguin Rep at 59E59 Theaters.
An incident of bullying leads to a horrifying consequence in this timely new play that follows the journey of two families: before, in the moments leading up to the event; and after, as they pick up the pieces once the news cameras have gone home. From the playwright and director behind Daniel's Husband, parenting, bullying and its fallout are all explored in this heart-wrenching new play that leaves audiences breathless.
The cast features Denise Cormier (The Graduate Broadway National Tour); Jolie Curtsinger (The Fall to Earth at 59E59); Michael Frederic (The Lucky One at The Mint); Mia Matthews (Mizlansky/Zilinsky with N! athan Lane); and Bill Phillips (Rv. Jenkins on Netflix's House of Cards).
AFTER runs through Sunday, April 14. Single tickets are $70 ($49 for 59E59 Members). To purchase tickets, call the 59E59 Box Office at 646-892-7999 or visit www.59e59.org.


The cast of AFTER: Bill Phillips, Denise Cormier, Jolie Curtsinger, Mia Matthews, and Michael Frederic. Photo Credit: NXM Photo

Playwright Michael McKeever (center) with the cast of AFTER: Bill Phillips, Jolie Curtsinger, Michael McKeever, Michael Frederic, Denise Cormier, Mia Matthews. Photo credit: NXM Photo.jpg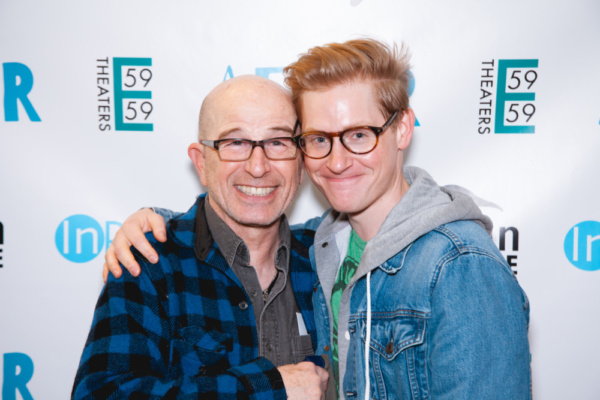 Everett Quinton and Jason Edward Cook. Photo credit: NXM Photo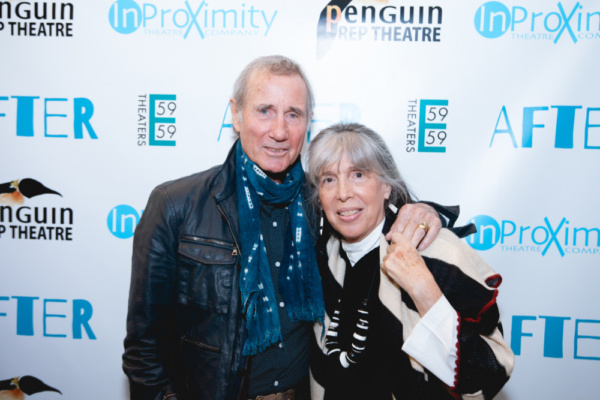 Jim and Julie Dale. Photo credit: NXM Photo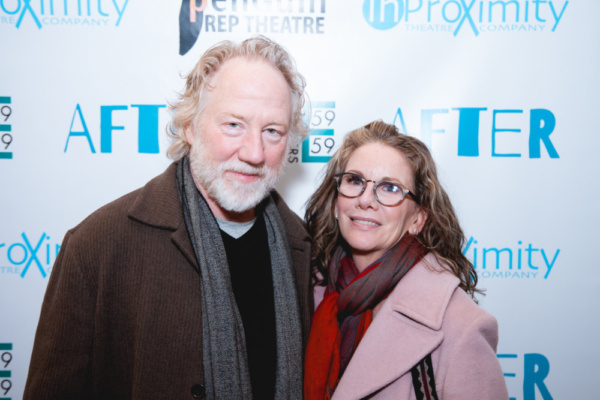 Timothy Busfield and Melissa Gilbert. Photo credit: NXM Photo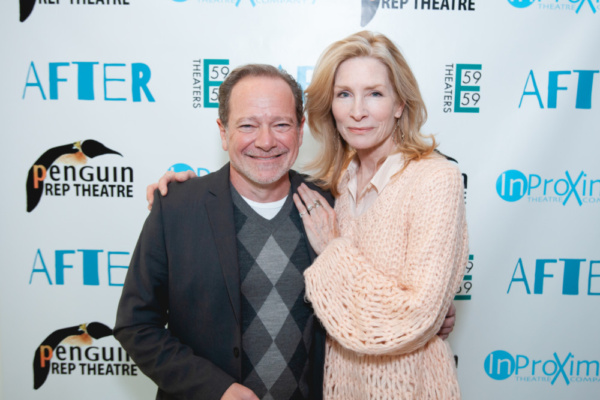 AFTER playwright Michael McKeever with Anna Holbrook. Photo credit: NXM Photo

Jane Alexander with AFTER playwright Michael McKeever and director Joe Brancato. Photo credit: NXM Photo