Click Here for More Articles on SILENCE! The Musical
Photo Flash: TMZ's Peter O Riordan Visits SILENCE! The Musical
Popular on-air TMZ personality, Peter O Riordan, attended SILENCE! The Musical on June 7th with his mother (to celebrate her birthday) and they posed for photos afterwards with the show's cast. Check out the images below!
Winner of the 2012 Off Broadway Alliance Award for Best Musical, SILENCE! The Musical is the unauthorized parody of The Silence of the Lambs, with book by Hunter Bell, music & lyrics by Jon and Al Kaplan, and direction & choreography by Christopher Gattelli. After opening on July 9, 2011 to unanimous rave reviews, the show immediately became a sold-out phenomenon and was selected by Time Magazine as one of the year's Top 5 Musicals.
In the Academy Award-winning film The Silence of the Lambs, rookie FBI agent Clarice Starling matches wits with the brilliant but insane cannibal, Dr. Hannibal Lecter, to catch the serial killer known only as Buffalo Bill. Clarice faces her own demons while racing the clock to unlock Lecter's clues before another innocent girl is killed and skinned by Buffalo Bill. The laugh-out-loud wicked satire, SILENCE! The Musical,features a singing chorus of floppy eared lambs narrating the action as Buffalo Bill gleefully dances a hoedown while kidnapping hapless Catherine Martin. Even Dr. Lecter, scary as ever, sings about the life he'd like to lead someday outside the prison walls.
Tony Award winner Shuler Hensley is currently starring in SILENCE! The Musical as Dr. Hannibal Lecter through this Sunday, June 24th, filling in for the vacationing David Garrison. Jenn Harris (Clarice Starling) and Stephen Bienskie (Buffalo Bill) also head the cast of SILENCE!, which features Callan Bergmann, Harry Bouvy, Ashlee Dupré, Annie Funke, Howard Kaye, Topher Nuccio, Ronica V. Reddick, Pamela Bob and Doug Trapp. Music Supervisor is Mark Hartman, with orchestrations by Brian J. Nash.
Created by Jon and Al Kaplan in 2002, SILENCE! began as a collection of songs on the internet which immediately attracted a staggering number of fans. The Kaplans' subsequent screenplay SILENCE! The Musical was adapted by Hunter Bell into a live stage show, which also featured newly composed songs by the brothers. SILENCE! played the 2005 FringeNYC Festival, winning the award for Best Musical. SILENCE! The Musical met with further success in London at the Above The Stag Theatre.
A long list of luminaries have turned up in the audience at the hit show over the past few months including Jodie Foster, Matt Bomer (twice!), Joan Rivers, Jonathan Demme, Kelly Ripa, James Earl Jones, Josh Groban, T.R. Knight, Jonathan Groff, Justin Kirk, Neil Simon, Corbin Bleu, Ben Schwartz, Lisa Lampanelli, Willie Garson, Mario Cantone, Erin Cummings, Linus Roache, Stephen Schwartz, David LaChapelle, Steven Pasquale, Jeremy Jordan, James Lapine, John Kander, Chita Rivera, Georgia Engel, Danny Burstein, Donna McKechnie, John Rando, Christian Campbell, Barbara Feldon, Reed Birney, Barrett Foa, Cady Huffman, Seth Rudetsky, Eden Espinosa, Telly Leung, Daniel Reichard, John Cunningham, Andrew Keenan-Bolger, Charlotte d'Amboise, JohAnna Day, Carol Woods, and Anthony Heald.
SILENCE! The Musical is produced Off-Broadway by Theater Mogul. The playing schedule is Wednesday through Saturday evenings at 8 PM, and Sundays at 3 & 7 PM at The 9th Space Theatre at Performance Space 122, 150 First Avenue (at 9th St.). Running time is 88 minutes with no intermission. Tickets are $25 - $79 and are available by calling 212-352-3101 or through www.SilenceTheMusical.com.
Photo credit:
Ritchard Druther


Peter O Riordan with the SILENCE! The Musical Company

Peter O Riordan with his mother Deirdre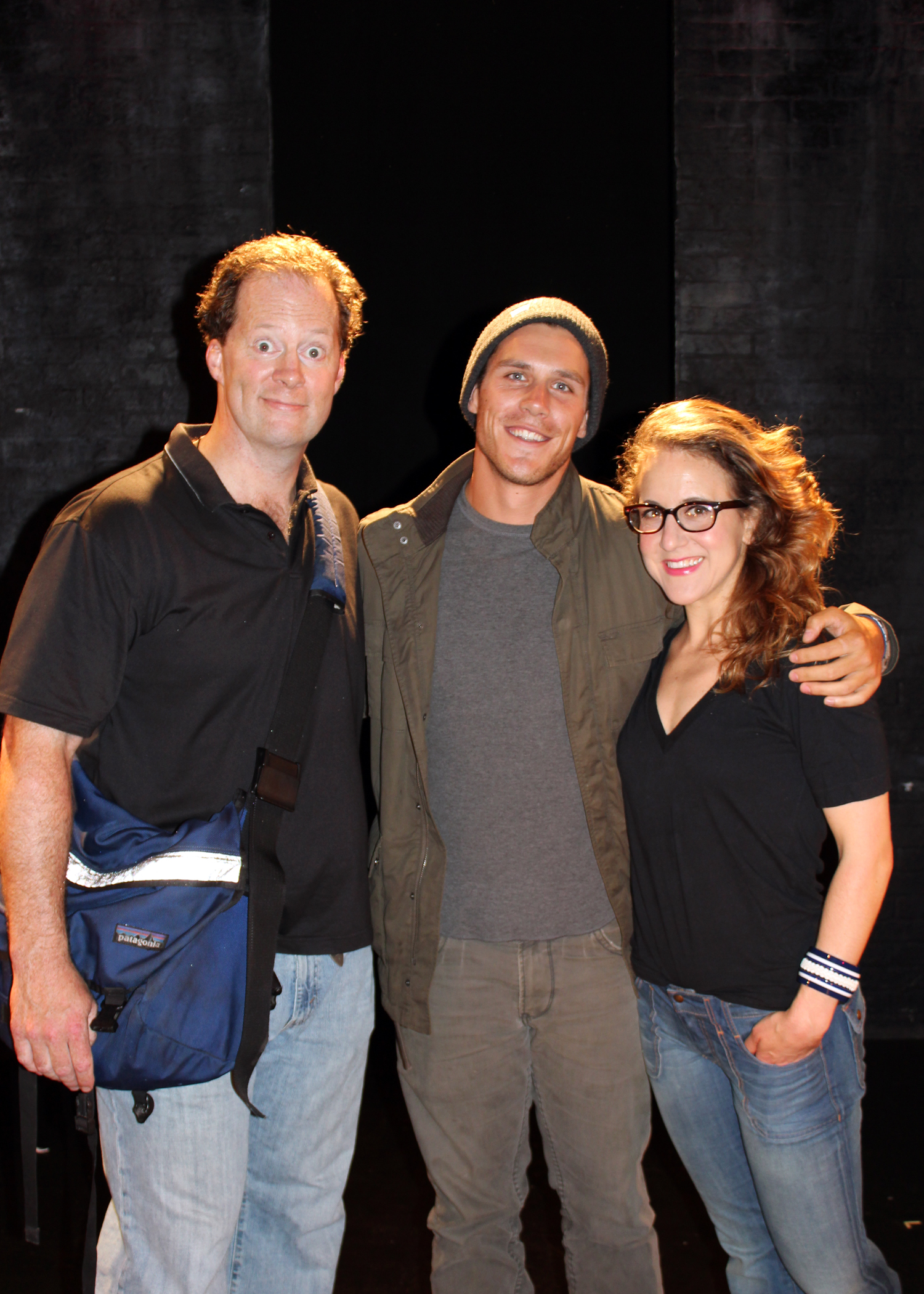 Shuler Hensley
, Peter O Riordan and
Jenn Harris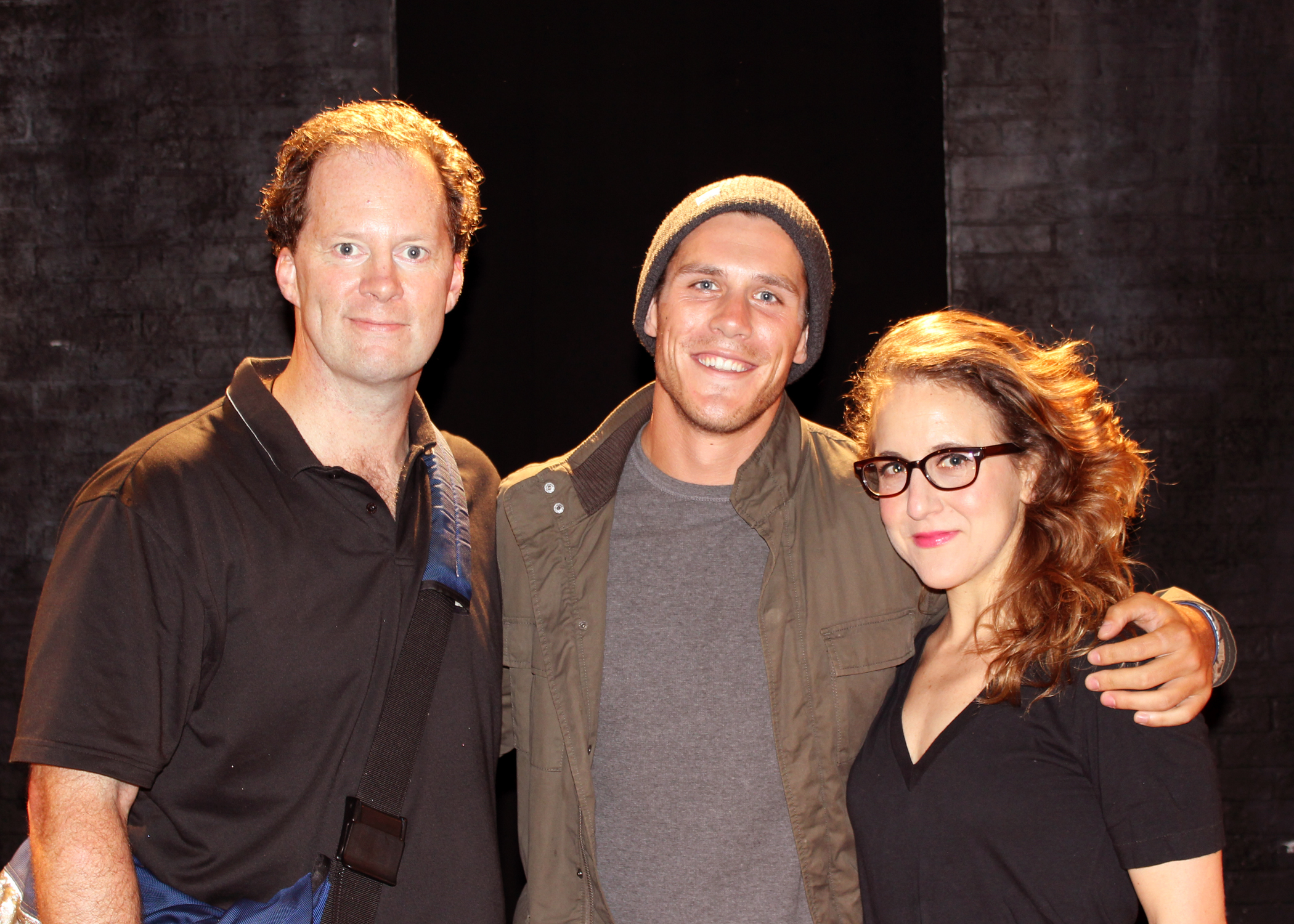 Shuler Hensley
, Peter O Riordan and
Jenn Harris

Related Articles
More Hot Stories For You