Photo Flash: THROUGH THE NIGHT At Union Square Theater
Through the Night is being presented with the enthusiastic participation of a "Who's Who" of artists and influencers who will act as Artistic Ambassadors for the production. This select group, who will be actively involved in the production, lending support through audience development, personal appearances, etc., includes Bill Cosby, Ruby Dee, Brian Stokes Mitchell and Phylicia Rashad, among many others.
"When I first saw this extraordinary play, I was incredibly moved by the powerful, entertaining and empowering message that it offers," Ms. Roth said.
This production marks Ms. Roth's return to The Union Square Theatre. The 499-seat venue housed the Pulitzer Prize-winning production of W;t, which she produced, from 1998 to 2000.
In Through the Night, Mr. Beaty portrays an entire community of people who experience an unexpected epiphany on the same evening that changes their lives forever. The work is a timely and inspiring story of possibility and hope, weaving together a unique blend of humor, poetry, music, and drama. The New York Times wrote of Through the Night, "Daniel Beaty's poetic solo show is a thing of beauty, wit, grit and piercing lyricism."
The creative team of Through the Night includes Alexander V. Nichols (Scenic, Projection, and Lighting Design) and Lindsay Jones (Original Music, Sound Design).
Tickets, priced at $65.00, via Ticketmaster.com / (800) 982-2787. Also in person at The Union Square Theatre Box Office (100 E. 17th Street, NYC). The Box Office will be open Tuesday-Sunday from 1:00 p.m. to 6:00 p.m.
Photo credit: Sam Hough


Kwane Jackson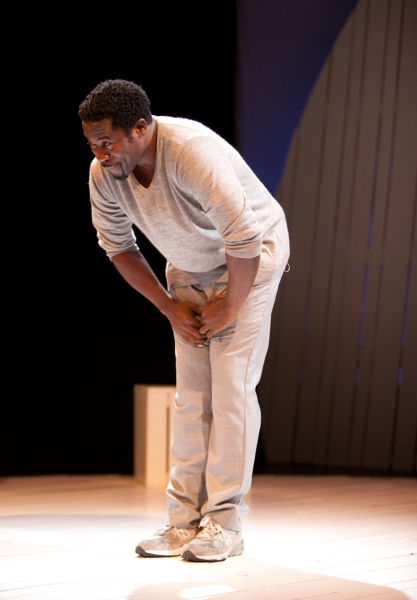 Daniel Beaty

Charles Randolph-Wright, Ruby Dee, Daniel Beaty, Judith Light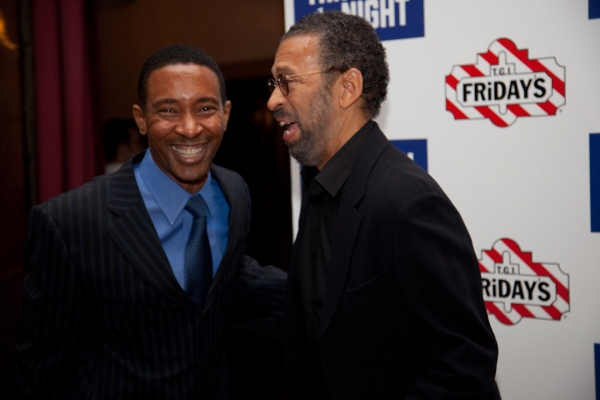 Charles Randolph-Wright, Maurice Hines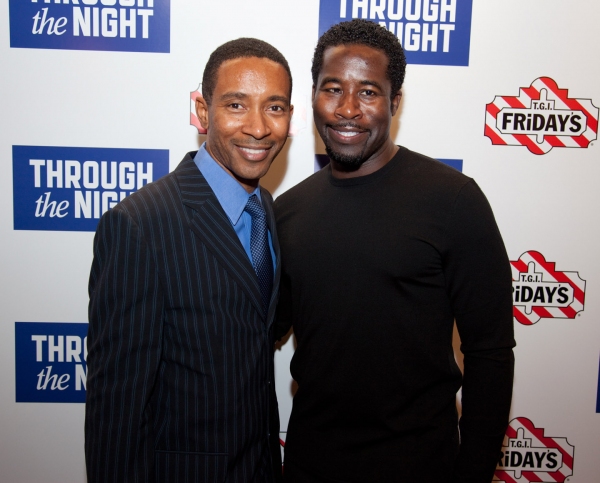 Charles Randolph-Wright, Daniel Beaty

Charles Randolph-Wright, Daryl Roth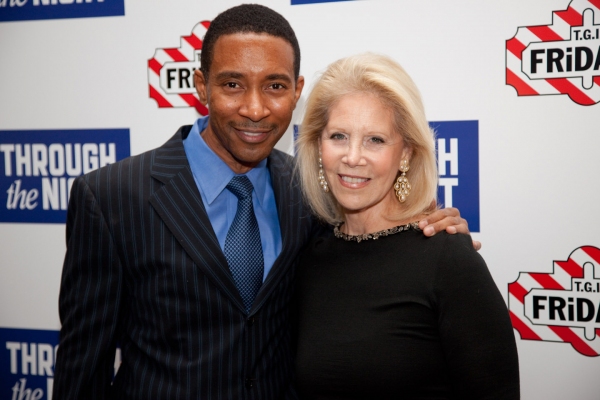 Charles Randolph-Wright, Daryl Roth

Carl H. McCall, Dr. Joyce F. Brown