Photo Flash: THE RAPE OF THE SABINE WOMEN Celebrates Opening Night Off-Broadway
The World Premiere of Michael Yates Crowley's The Rape of the Sabine Women by Grace B. Matthias opened on Sunday, September 10 at The Duke on 42nd Street, a New 42nd Street project, and BroadwayWorld has photos from the festivities below!
Presented by The Playwrights Realm and directed by Tyne Rafaeli, this complex collision of satire and dark comedy fearlessly explores rape culture in America, and was previously developed as part of The Realm's 2014-15 Writing Fellowship.
When Grace B. Matthias is raped, her world spirals into chaos. Between navigating emotionally unstable guidance counselors, overbearing lawyers, an angry championship football team, and useless Wikipedia answers, Grace tries to make sense of her world anew. Inspired by the extensive history of undocumented sexual violence against women, Crowley moves rapidly between Grace's story and that of the Sabine women, using Ancient Rome as a backdrop against which the fallibility of high-school education and judicial systems come to light. Within the coliseum-like media circus, Grace is watched, judged and misinterpreted as she attempts to understand and contextualize her experience.
Crowley invites the audience to travel from Ancient Rome to contemporary America. Moving between these worlds with a rapid fluidity, the drama echoes the silencing of women on these topics for thousands of years, and the powerful velocity of instant gratification and click-bait culture. Information is either entirely unavailable to Grace, or right at her fingertips. Looking into the microcosm that is a typical American high school, the holes in history are reflected in how we are educated, or must educate ourselves. A play that is both timely and brave, The Rape of the Sabine Women urges us to question our assumptions, our complicity, and where we stand in relation to rape culture, power structures, and justice.
The Rape of the Sabine Women is directed by Tyne Rafaeli and features a cast including Jeff Biehl, Alex Breaux, Chas Carey, Doug Harris, Eva Kaminsky, Andy Lucien, Susannah Perkins, and Jeena Yi.
The creative team includes Arnulfo Maldonado (Scenic Design), Ásta Bennie Hostetter (Costume Design), Barbara Samuels (Lighting Design), Mikaal Sulaiman (Sound Design), Anna Demenkoff (Props Design), Michael Rossmy (Fight Direction), Chris De Camillis (Production Stage Manager), Rachel Kartiganer (Assistant Stage Manager).
The Rape of the Sabine Women will run through September 23 at The Duke on 42nd Street (229 W 42nd Street, Manhattan).
Photo Credit: Daniel J. Vasquez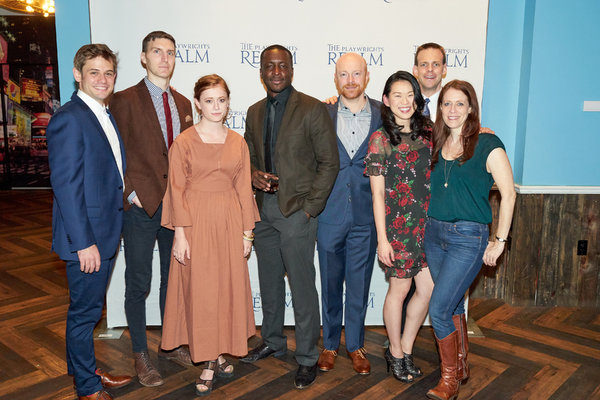 The Cast: Doug Harris, Alex Breaux, Susannah Perkins, Andy Lucien, Jeff Biehl, Jeena Yi, Chas Carey and Eva Kaminsky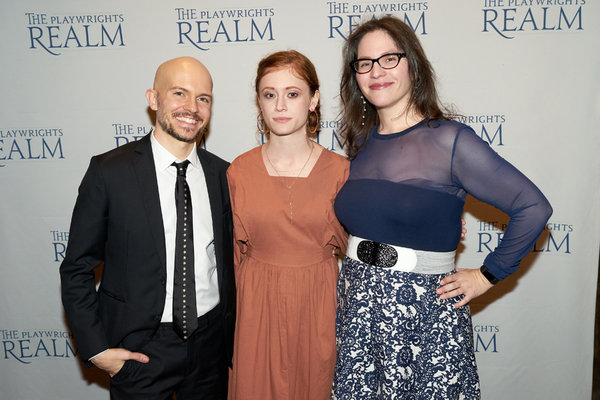 Michael Yates Crowley, Susannah Perkins and Katherine Kovner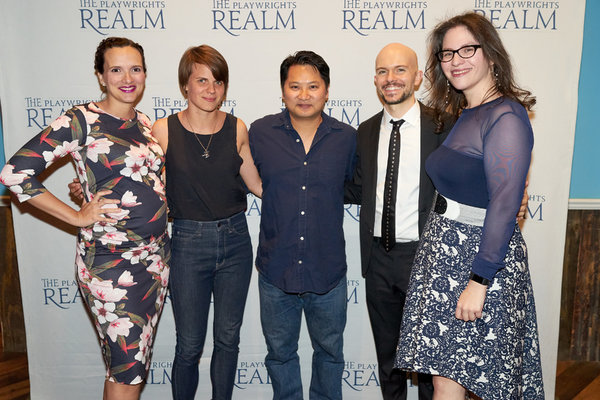 Roberta Pereira, Sarah DeLappe, Don Nguyen, Michael Yates Crowley and Katherine Kovner (DeLappe, Nguyen and Crowley are the Realm's season playwrights)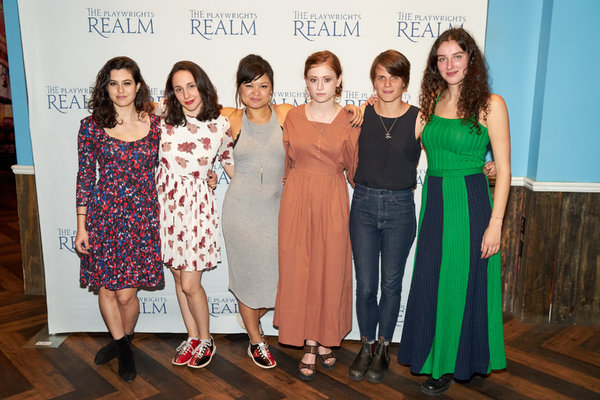 Cast of THE WOLVES: Tedra Milan, Lauren Patten, Lizzy Jutila, Susannah Perkins, Sarah DeLappe and Brenna Coates

Sarah DeLappe, Lizzy Jutila, Lauren Patten, Tedra Milan and Brenna Coates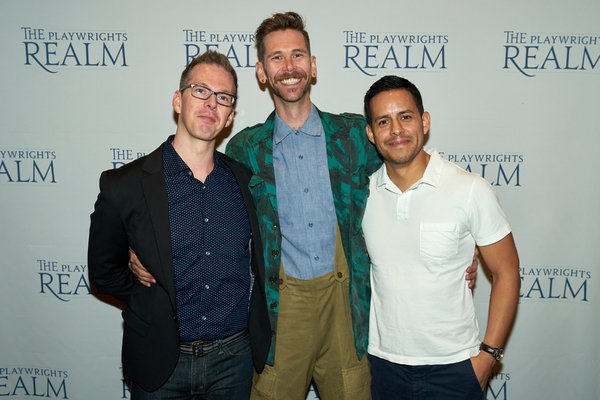 Corey Atkins (Realm's Artistic Associate); Philip Dawkins (Playwright, CHARMÂ at MCC); and Jacob Padron (Artistic Director of Sol Project)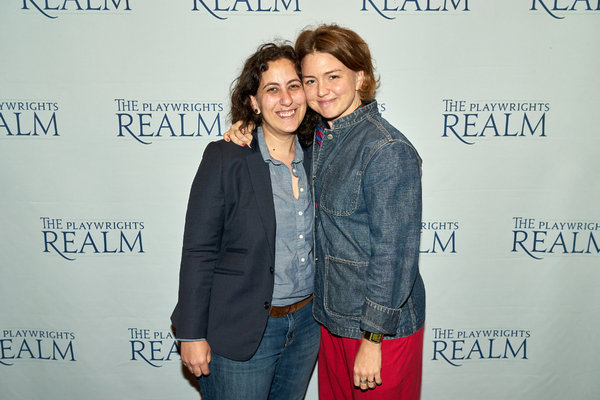 Barbara Samuels (Light Designer, SABINE WOMEN) and Asta Bennie Hostetter (Costume designer, SABINE WOMEN and THE WOLVES)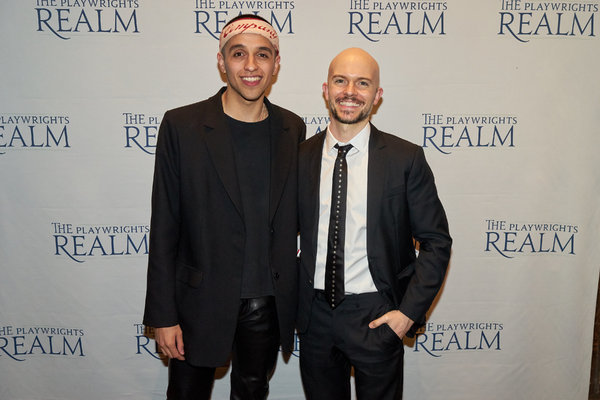 Sebastian Chacon and Michael Yates Crowley