Latest News on Roberta Pereira
Stage Credits
Productions
[Broadway, 2014]
Producer
[Broadway, 2012]
Associate Producer
Stage
Productions
[Broadway, 2014]
Producer
[Broadway, 2012]
Associate Producer
Roberta Pereira Awards and Nominations
Tony Awards - 2014 - Best Play
Roberta Pereira, Mothers and Sons
Roberta Pereira News
The Playwrights Realm Announces 2022 INK'D Festival of New Plays
by Chloe Rabinowitz - Apr 4, 2022
The Playwrights Realm will present the 2022 INK'D Festival of New Plays, bringing the festival of readings culminating the organization's Writing Fellowship program back live in person after holding it online last year.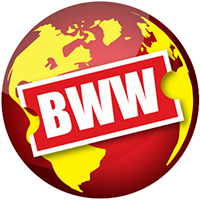 The Playwrights Realm Presents Interactive Fundraiser PLAY ON WORDS
by Stephi Wild - Mar 8, 2022
The Playwrights Realm (Founding Artistic Director, Katherine Kovner; Producing Director, Roberta Pereira) presents Play on Words, a one-night live-streamed festival of short new plays that culminates an initiative in which donors get to have a hand in writing and creating work (March 28 at 7pm ET).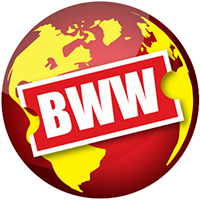 The Playwrights Realm Announces Winners Of International Theatermakers Award
by A.A. Cristi - Nov 1, 2021
The Playwrights Realm, in partnership with law firm Dyer Harris LLP, announces playwright and performer Nkenna Akunna; costume designer Dina El-Aziz; actor and writer Isra Elsalihie; playwright, director, and scenographer Abhishek Majumdar; and composer Tidtaya Sinutoke (ฑิตยา สินุธก) as the recipients of the 2021 International Theatermakers Award (ITA).
The Playwrights Realm Announces 15th Anniversary Restart Season Expanding Values-Centric Initiatives
by Chloe Rabinowitz - Jun 23, 2021
Now announcing plans for The Restart Season (2021-2022), the Realm's 15th anniversary season, the organization expands on what it's learned across this last year. The Playwrights Realm will forgo productions for a host of resources designed to help make this restart one in which artists and audiences are taken care of first.
The Playwrights Realm Announces 2021 PLAY-A-THON
by Chloe Rabinowitz - Feb 19, 2021
The Realm's Play-A-Thon, returning March 15-25 following its success in 2020, creatively activates the potential of virtual gathering to bring people together in direct engagement with the work of some of today's most captivating writers.
Playwrights Realm Announces Winners of International Theatermakers Award
by Chloe Rabinowitz - Feb 1, 2021
The International Theatermakers Award program, part of The Playwrights Realm's commitment to centering and lifting up underrepresented voices, seeks to bring clarity and comfort to the people caught up in the American immigration system, and to contribute to expanding the plurality of voices in American theater.
The Public Theater and PAAL Launch the PAAL International Digital Summit 2020
by Chloe Rabinowitz - Oct 23, 2020
The Parent Artist Advocacy League is partnering with The Public Theater to launch the PAAL International Digital Summit 2020, the second annual convening from the partnership to date. Over 15 speakers, eight sessions, and four countries will provide case studies, examples, and guidance on developing caregiver support.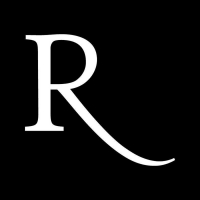 The Playwrights Realm launches International Theatermakers Award
by Chloe Rabinowitz - Oct 7, 2020
The Playwrights Realm today announced details for the inaugural International Theatermakers Award, which the acclaimed company has established with Dyer Harris LLP, a New York law firm whose focus is immigration for creative artists and professionals.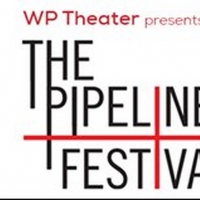 WP THEATER Launches Virtual Pipeline Festival with #PIPELINEONLINE
by Chloe Rabinowitz - Apr 9, 2020
WP Theater has announced that their third biennial Pipeline Festival will continue virtually, with #pipelineonline. Originally slated to begin performances on March 26, each of the Festival plays will now be featured weekly by WP Lab Artists in weekly emails and on WP Theater's Instagram @wptheater, through April 24.
WP Theater Has Announced 2020 Lineup for PIPELINE FESTIVAL
by Chloe Rabinowitz - Feb 26, 2020
WP Theater, under the leadership of Producing Artistic Director Lisa McNulty and Managing Director Michael Sag, has announced the 2020 lineup for The Pipeline Festival, the third biennial showcase of its celebrated WP Lab residency for playwrights, directors and producers. Running from March 26 - April 25, 2020 at WP Theater (2162 Broadway, at 76th Street), the festival is the culmination of the renowned two-year WP Lab residency, providing a unique opportunity for audiences to see five new plays - in various stages of development, ranging from staged readings to full-length workshop productions - presented over a span of five weeks.
Roberta Pereira Videos
BWW TV: Judy Kuhn, Chip Zien, Kelli O'Hara, Matthew Broderick & More Sing with Seth Rudetsky at SETH'S BROADWAY DIARY Book Launch!
by BroadwayWorld TV - Oct 25, 2014
To kick off the release of famed Sirius XM radio host Seth Rudetsky new book Seth's Broadway Diary, Dress Circle Publishing (Brisa Trinchero and Roberta Pereira, founders) hosted a special book launch concert event last night at Don't Tell Mama (343 W 46th St). Broadway stars Kelli O'Hara, Judy Kuhn, Anika Larsen, Hunter Bell, Jeff Bowen,Chip Zien and Marc Shaiman who are featured in the book performed excerpts and some of Seth's favorite songs. BroadwayWorld brings you highlights from the special event below!
Roberta Pereira Frequently Asked Questions
What awards has Roberta Pereira been nominated for?
Best Play (Tony Awards) for Mothers and Sons .