Photo Flash: Jim Brochu, Tony Sheldon, Donna McKechnie, Charles Busch and More Celebrate ZERO HOUR Opening Off-Broadway
ZERO HOUR, Jim Brochu's acclaimed play about the life of theatre legend Zero Mostel, returns to its original home, opened last night, Wednesday June 14th, at the Theatre at Saint Clement's (423 West 46th Street, between Ninth & Tenth Avenues) for a limited engagement through July 9th only.
The performance was followed by a gala celebration at Sardi's with guests including Sondra Lee, Tony Sheldon, Charles Busch, Howard McGillin, Donna McKechnie, Lee Roy Reams, Billy Stritch, Jim Caruso, David Staller, Lynn Sher (ABC News), Jeanne lehman, Kurt Peterson, Blake Zolfo, and more. BroadwayWorld has photos from the festivities below!
For his performance in ZERO HOUR, Jim Brochu was honored with 2010 Drama Desk Award as well as Helen Hayes (Washington DC), Carbonell (Florida) and Ovation (LA) Awards.
Three-time Academy Award nominee Piper Laurie directs ZERO HOUR, which is set at Zero Mostel's West 28th Street painting studio where a naive reporter attempts to interview the famously volatile actor, prompting an explosion of memory, humor, outrage, and juicy backstage lore. It is July 1977 and the actor is giving his final interview before leaving for the pre-Broadway tryout of The Merchant in Philadelphia. Mostel only played one performance as Shylock before his sudden death at the age of 62.
ZERO HOUR traces Mostel's early days growing up on the Lower East Side as the son of Orthodox Jewish immigrant parents, through his rise as a stand-up comedian, from the Borscht Belt to Manhattan's most exclusive supper clubs, and from the devastation of the blacklist to his greatest Broadway triumphs, most notably as Tevye in Fiddler on the Roof and working through his love-hate relationship with Jerome Robbins.
ZERO HOUR is presented by The Peccadillo Theater Company in association with Kurt Peterson and Edmund Gaynes. For more information, visit ThePeccadillo.com.
Photos courtesy David Gersten & Associates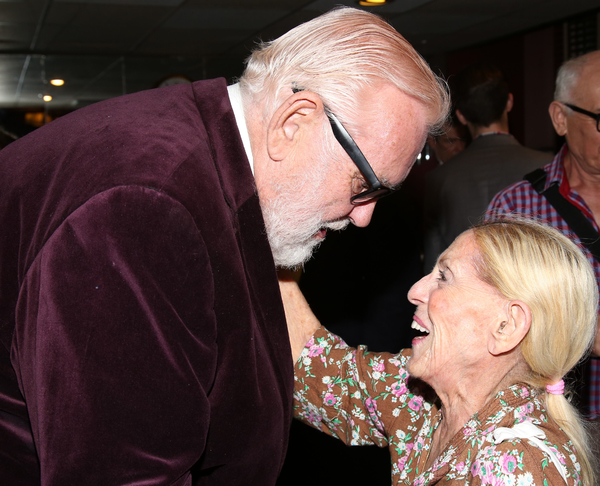 Jim Brochu
and
Sondra Lee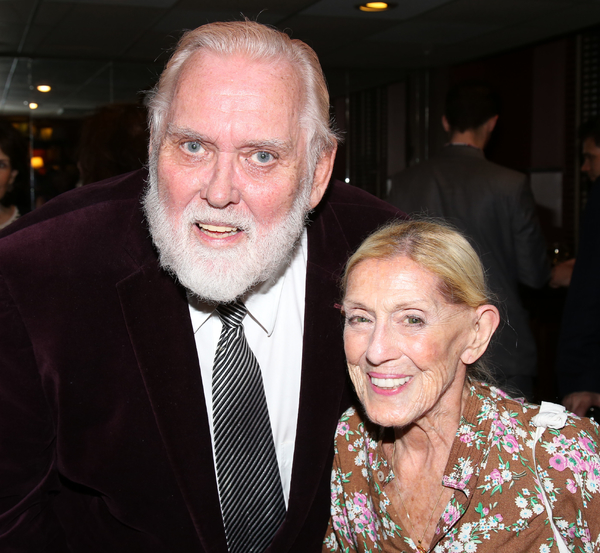 Jim Brochu
and
Sondra Lee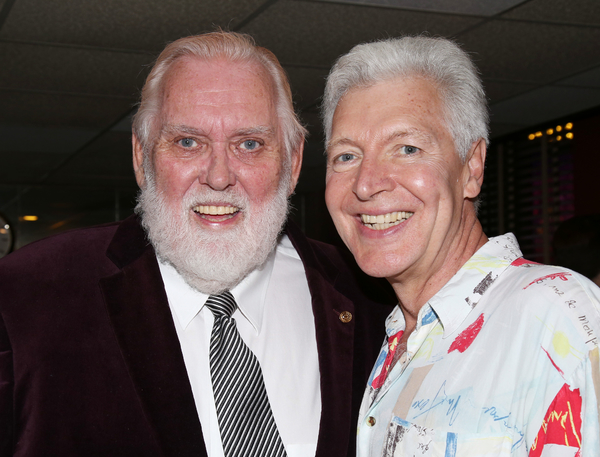 Jim Brochu
and
Tony Sheldon
Jim Brochu
and
Lynn Sherr
(of ABC News)
George Dvorsky
,
Jim Brochu
,
Jamie de Roy
and
Lee Roy Reams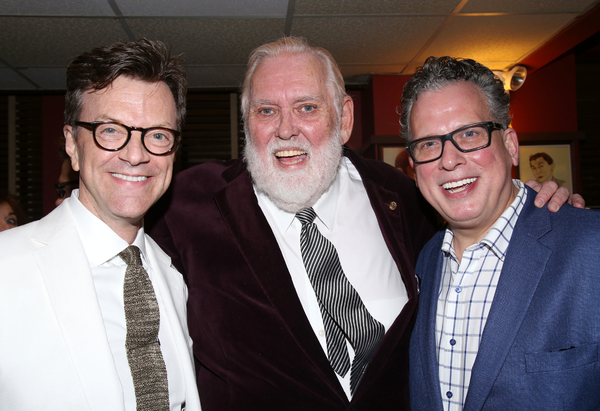 Jim Caruso
,
Jim Brochu
, and
Billy Stritch
Jim Brochu
,
Donna McKechnie
and
Steve Schalchlin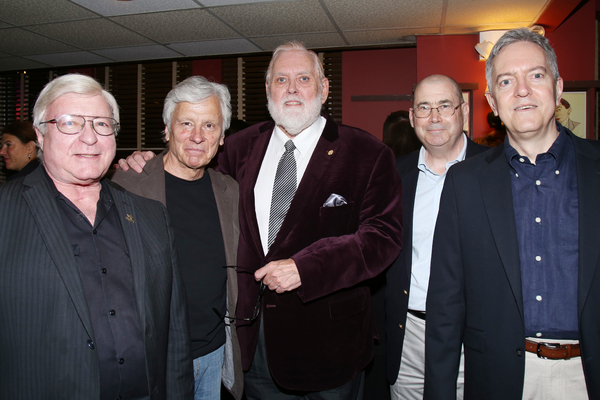 Jim Brochu
, surrounded by his producers at the opening of his play, ZERO HOUR (from left:
Ed Gaynes
,
Kurt Peterson
,
Kevin Kennedy
, and
Dan Wackerman
)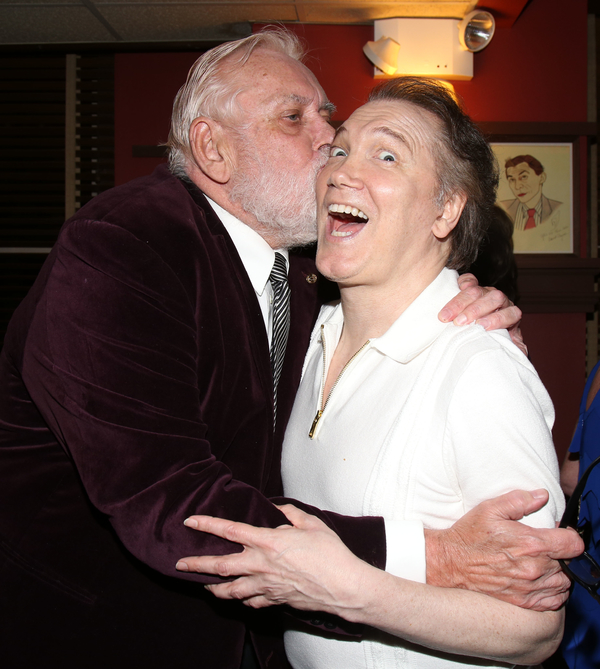 Jim Brochu
and
Charles Busch
Howard McGillan
and
Jim Brochu
with their respective partners,
Richard Samson
and
Steve Schalchlin