Photos: In Rehearsal for THE KILLER with Michael Shannon and More at Theatre for a New Audience
Academy Award nominee Michael Shannon (Revolutionary Road) plays Berenger in Eugène Ionesco's The Killer in a production that also features Kristine Nielsen, Paul Sparks and Robert Stanton. The Killer is newly translated by Michael Feingold and is directed by Darko Tresnjak (A Gentleman's Guide to Love and Murder). Last produced Off-Broadway in 1960, The Killer is the final production of Theatre for a New Audience's inaugural season at Polonsky Shakespeare Center, 262 Ashland Place. Previews begin Saturday, May 17, at 7:30pm for an opening Thursday, May 29, and a scheduled run through Sunday, June 29. BroadwayWorld has a sneak peek at the cast and creative team in rehearsal below!
The Killer (in French, Tueur sans gages) was written in 1957 and had its world premiere in Paris in 1959. It is the first of Ionesco's four plays featuring the hapless, inadvertently heroic Everyman-character Berenger (the other three are A Stroll in the Air, Exit the King and his most popular play, Rhinoceros). In The Killer, Berenger discovers a "radiant city," a kind of utopia near his dismal urban home. It is a perpetually sunny, impeccable, clean place full of marvelous architecture and beautiful gardens. But there is one hitch: a serial murderer has been killing people for so long that the authorities have given up trying to catch him.
Michael Shannon
appears on stage, film and television. In 2012, he starred on Broadway in Grace. Additional theatre includes Uncle Vanya, Our Town, Mistakes Were Made, Bug and Killer Joe. He received an Academy Award nomination for his performance in Revolutionary Road and plays Nelson Van Alden in Boardwalk Empire. His noted films included Bug, Take Shelter, The Iceman and Man of Steel.
Mr. Shannon
is co-founder of Chicago's adventurous 20-year-old ensemble theatre company A Red Orchid Theatre.
Darko Tresnjak
directed A Gentleman's Guide to Love and Murder (most 2014 Tony nominations including Best Director), currently playing on Broadway at the
Walter Kerr
Theatre. He is the Artistic Director of Hartford Stage. Mr. Tresnjak staged Theatre for a New Audience's productions of All's Well That Ends Well, Antony and Cleopatra and The Merchant of Venice with F.
Murray Abraham
, which transferred to the
Royal Shakespeare Company
. Mr. Tresnjak has directed at
The Public Theater
, Stratford Festival,
The Old Globe
, Oregon Shakespeare, Chicago Shakespeare, Long Wharf,
Goodspeed Musicals
,
Huntington Theater Company
and
Williamstown Theater Festival
. His upcoming productions include Hamlet and Kiss Me Kate at Hartford Stage and The Ghosts of Versailles with
Patti LuPone
at L.A. Opera.
Michael Feingold
, who served as chief theatre critic for The Village Voice from 1983 to 2013 and currently writes a monthly two-part essay for Theatermania.com under the title "Thinking About Theater," has also had an extensive career as a translator, adaptor and playwright. Best known for his versions of the Brecht-Weill works Happy End, Threepenny Opera and Rise and Fall of the City of Mahagonny, Mr. Feingold has translated numerous works from the French, including Ionesco's The Chairs, which was given an acclaimed production by
David Gordon
and
Valda Setterfield
at London's Dance Umbrella and BAM's Next Wave Festival in 2004. Mr. Feingold's previous work for Theatre for a New Audience includes translations of Frisch's Andorra and De Filippo's Souls of Naples; he served as the company's dramaturg for three seasons, working on two Shakespeare productions with
Darko Tresnjak
. The company includes
Brendan Averett
(Bartender/First Policeman), Stephanie Bunch (Dennie), Benjamin Cole (Ensemble),
Liam Craig
(The Bum/First Man/The Drunk), Eric Folks (Ensemble), Jonathan Hooks (Ensemble), Kathleen Longazel (Ensemble),
Kristine Nielsen
(Concierge/Ma Piper),
Anastasia Olowin
(Ensemble), Frank Paiva (Ensemble),
Gregor Paslawsky
(Second Old Man),
Ryan Quinn
(Second Man/Postman/The Killer),
James Rees
(Ensemble),
Michael Shannon
(Berenger),
Noble Shropshire
(First Old Man/Old Gent),
Paul Sparks
(Edward),
Robert Stanton
(The Architect), Gordon Tashjian (Second Policeman), Quinn Warren (Ensemble) and Ariel Zuckerman (Ensemble). Scenery and costumes are by
Suttirat Larlarb
, lighting by
Matthew Richards
, and sound by
Jane Shaw
.
Andrew Wade
is the vocal director,
Jonathan Kalb
is the dramaturg, and
Cole Bonenberger
is the production stage manager.

Darko Tresnjak (foreground) and Michael Shannon

Darko Tresnjak (left), Michael Shannon (center) and company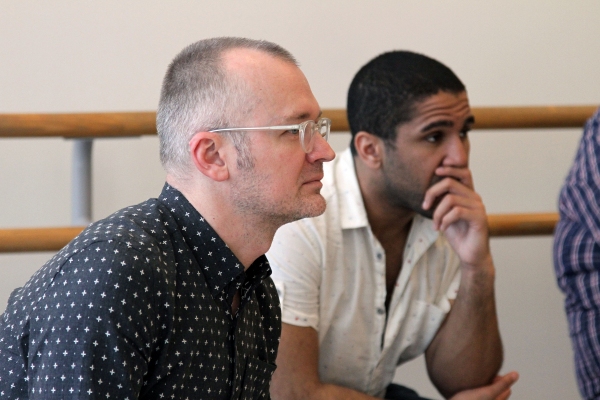 Darko Tresnjak and Jonathan Hooks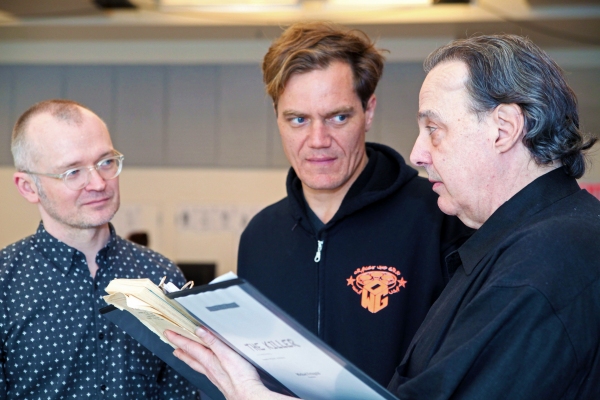 Director Darko Tresnjak, Michael Shannon and Michael Feingold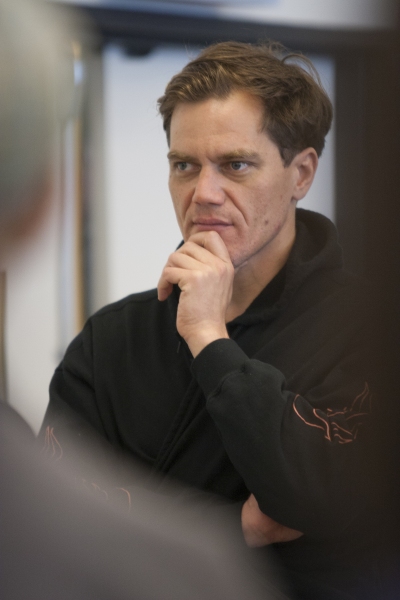 Michael Shannon

Paul Sparks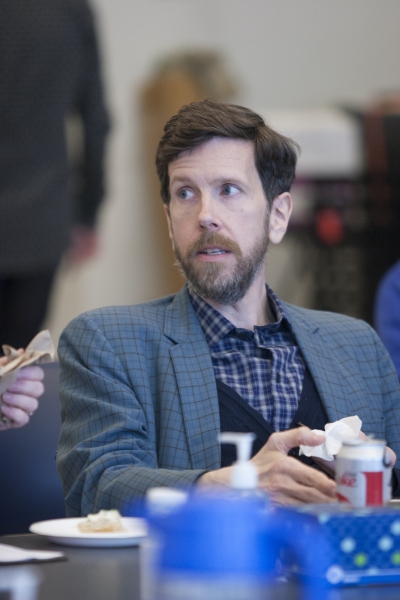 Robert Stanton

Michael Feingold & Kristine Nielsen

Robert Stanton, Kristine Nielsen, Paul Sparks and Michael Shannon

Dramaturg Jonathan Kalb, Translator Michael Feingold, Director Darko Tresnjak and TFANA Founding Artistic Director