Photo Flash: First Look at THAT BACHELORETTE SHOW Off-Broadway
From the creator of The Awesome 80s Prom comes New York's newest interactive sensation -- That Bachelorette Show. AndrewAndrew, the identically dressed, always fashionable NYC tastemaking DJ / Design duo, will serve as guest DJs for performances through opening, April 25.
Working together behind the scenes and in front of large crowds since 1999, AndrewAndrew have performed all over the world; from Brooklyn to Bergdorf's, Tokyo to Toronto, and they continue to challenge preconceptions with their unique perspective and unexpected methods. With an eclectic mix of passions and expertise, they serve as crossing guards at the intersection where fashion, technology and entertainment meet.
Created by Ken Davenport, That Bachelorette Show is a brand-new, interactive parody of America's favorite reality romance shows.
Beginning March 21, 2015, That Bachelorette Show will play every Saturday evening at 8 p.m. at 42West (514 W. 42nd St.). Opening night will be Saturday, April 25 at 8 p.m.
After eight years and no ring, Adriana Orlando just broke up with her high school sweetheart, Giovanni Giovanni. Desperate for a new start, she's putting her love life in the hands of "That Bachelorette Show," where she'll meet some of the most eligible and spoof-tastic bachelors in the world -- including the Heart Surgeon, the Prince, the British Rock Star, the Surfer, the Wall Street Guy, the Air Force Pilot ... and one fat guy.
With all these choices, how will she pick which man she'll marry? She won't. The audience will!
At That Bachelorette Show, audiences will mix, mingle and dance it up to their favorite radio hits, spun by star Guest DJs, as the Bachelors vie for votes. Watch them compete in dance contests, ab-offs and more. And over the course of the show, they'll slowly be eliminated until only one remains, who will walk off into the sunset with Adriana. The rest are up for grabs.
The production stars Joanne Nosuchinsky as Adriana Orlando, Andy Peeke as Malcolm Love (The Host), Russell Daniels as Brian Burtleman (The Average Guy), Pedro de Leon as Dr. Lencho (The Heart Surgeon), James Royce Edwards as Nicky Fangs (The British Rock Star) Alex Fast as Tripp Swift (The Wall Street Guy), Douglas Goodhart as The Prince, B.J. Gruber as Zeke Double Moon Turtle (The Surfer), Bennett Leak as Tristan di Stefano (The Gay Best Friend), Kelsey J. Nash as Lt. Col. Tyler Peck (The Air Force Pilot), Gavyn Pickens as Mack Jenkins (The Lady Suitor),Lukas Poost as Judder Jones (The Farmer), Meagan Robar as Ricki Ronzoni (The Best Friend) and Gianmarco Soresi as Giovanni Giovanni (The Ex-Boyfriend).
Photos by Jeremy Daniel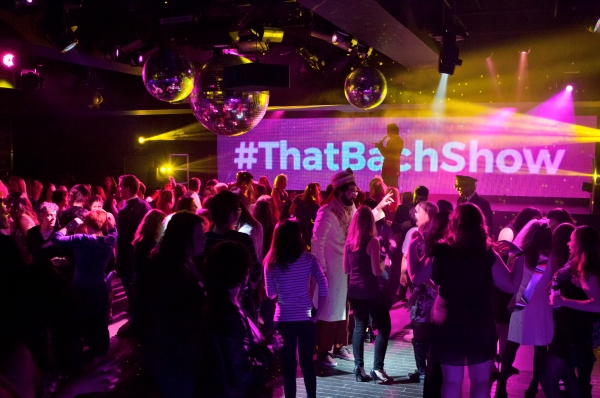 Audience members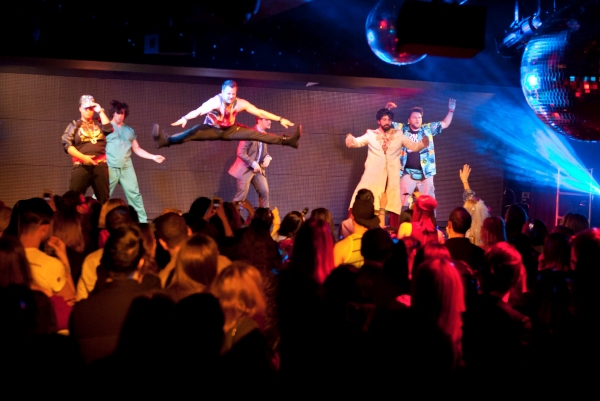 Cast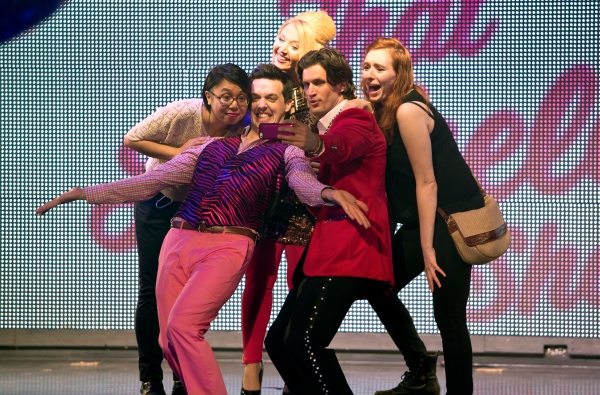 Cast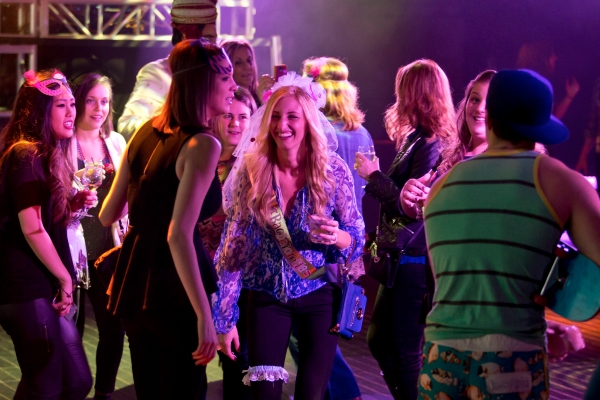 Audience members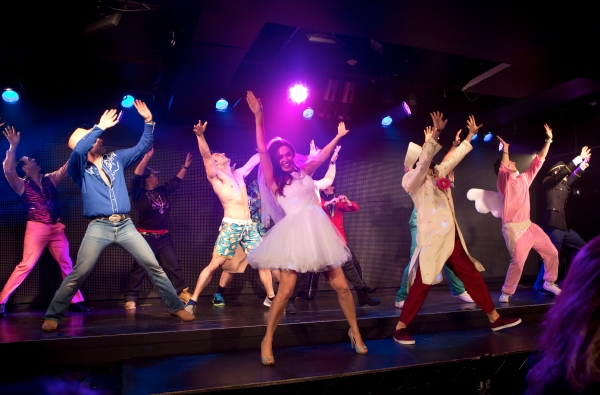 Audience members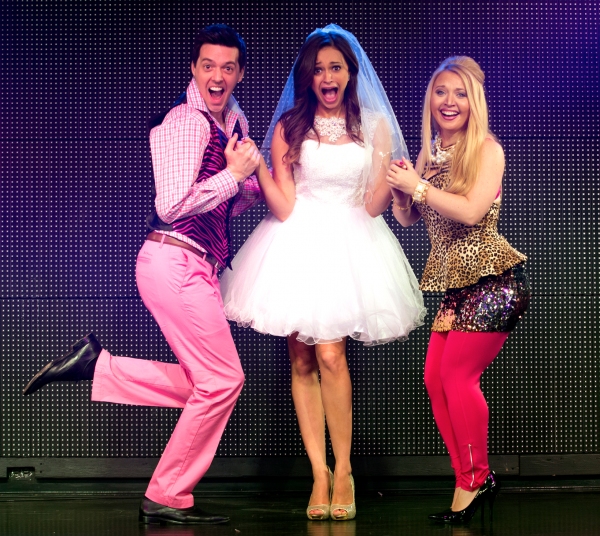 Bennet Leak, Joanne Nosuchinsky and Meagan Robar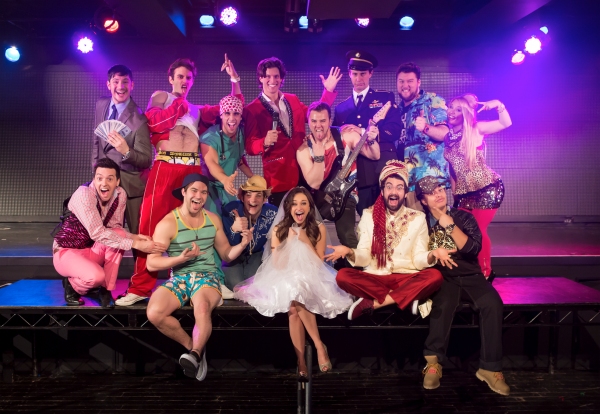 Cast