Photos: First Look at Byron Jennings, Carolyn McCormick and More in Peccadillo Theater's TEN CHIMNEYS
Get a first look at
The Cast
onstage in the photos below!
TEN CHIMNEYS peers into the backstage lives of the two most revered stars of the Broadway stage, Alfred Lunt and Lynn Fontanne. Set on the couple's legendary Wisconsin estate in 1938, love triangles and family dysfunction reveal themselves when the rehearsal process for an upcoming production of Chekhov's The Seagull becomes a true-to-life plot involving a young actress named Uta Hagen. Hilarious and heartwarming, TEN CHIMNEYS uncovers the depths of truth, loyalty and love in the private lives of these giants of the American Theatre.
Byron Jennings starred on Broadway in Noises Off, Twelve Angry Men, Arcadia, The Invention of Love, Is He Dead?, Inherit the Wind, The Man Who Came to Dinner, Heartbreak House, The Merchant of Venice and Accent on Youth, and his film and TV credits include "White Collar," "Kings," "Damages," Quiz Show, The Ice Storm, A Time to Kill, "Gossip Girl," Julie & Julia and Spielberg's soon-to-be-released Lincoln.
Carolyn McCormick is best known as Dr. Elizabeth Olivet on "Law & Order" and she also appeared on TV's "Star Trek: The Next Generation," "Cold Case," "Wishbone" and "Body of Proof," and in the films Whatever Works and Enemy Mine.Carolyn has had starring roles on Broadway in Neil Simon's The Dinner Party and Equus, in which she played the mother of Alan Strang (Daniel Radcliffe).
Michael McCarty's numerous Broadway credits include MARY POPPINS, 42nd Street, Amadeus, Big River, Oklahoma! andSweeney Todd, and his TV and film appearances include "ER," "Great Performances: Show Boat," Dead Man, "3rd Rock from the Sun," "Quantum Leap," "Orpheus Descending" and The Legend of Bagger Vance.
Lucy Martin has appeared on Broadway in Children of a Lesser God, The Sisters Rosensweig, Breaking the Code andPygmalion, and Off-Broadway in Strictly Personal, Flamingo Court and Neil Simon's Hotel Suite. Her many film credits include Cops and Robbers, The Producers, The Speed of Life and The New Kids.
Scenic and lighting design for TEN CHIMNEYS is by Harry Feiner, with costume design by Sam Fleming. Executive producer is Sarahbeth Grossman (Stick Fly, The Irish Curse).
Founded in 1994, The Peccadillo Theater Company is a not-for-profit arts organization dedicated to the rediscovery of classic American theater, particularly those works which, despite their obvious literary and theatrical value, are not regularly revived. In recent years, Peccadillo has broadened its mission to include original plays and musicals that share some of the virtues of classic American theater – qualities such as period style, well-defined characters and strong plotting. Such was the case with The Talk of the Town, an original musical about the legendary wits of the Algonquin Roundtable, several of whose plays Peccadillo has produced. And Zero Hour, a one-man show about the actor/comedian, Zero Mostel, whose appearance before the House Un-American Activities Committee was just as explosive as his stage performances.
TEN CHIMNEYS will play a limited Off-Broadway engagement through October 27th. The performance schedule is Wednesdays at 7 pm, Thursdays through Saturdays at 8 pm, with matinees Saturday at 2 pm and Sunday at 3 pm. Tickets are available through www.ThePeccadillo.com.
Photo Credit: Carol Rosegg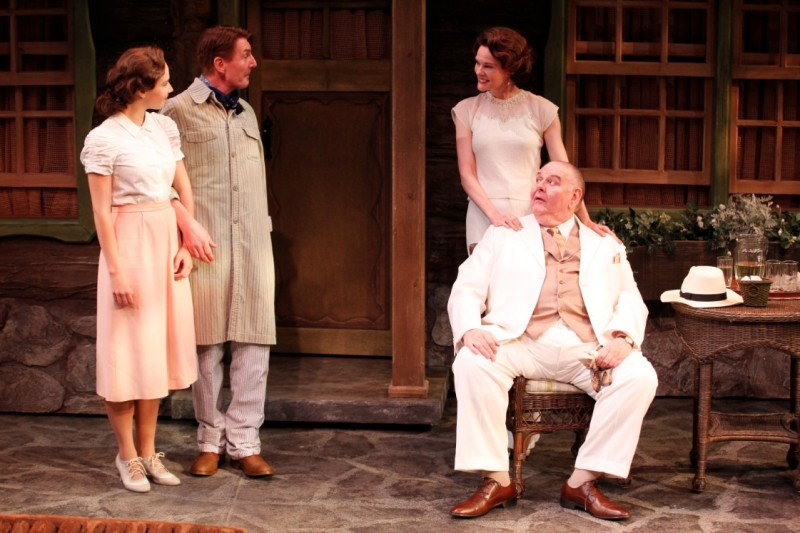 Julia Bray, Byron Jennings, Carolyn McCormick and Michael McCarty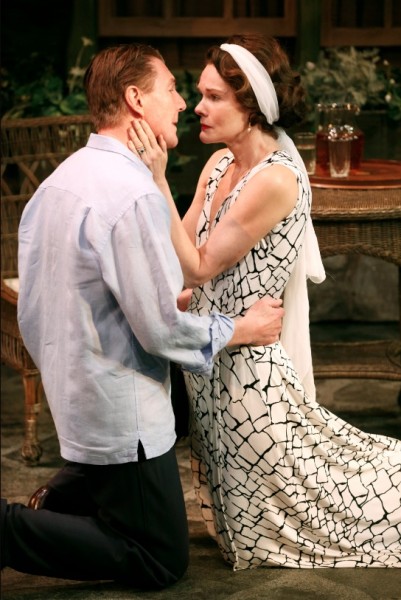 Byron Jennings as Alfred Lunt and Carolyn McCormick as Lynn Fontanne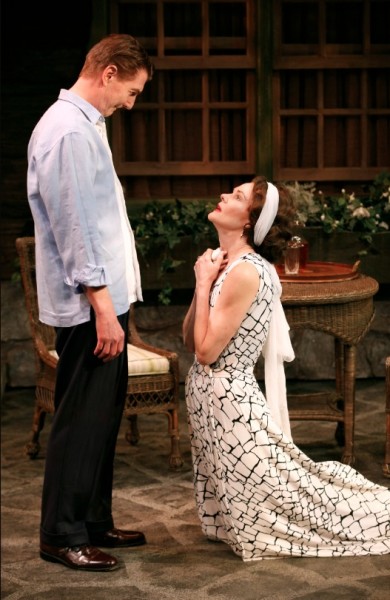 Byron Jennings as Alfred Lunt and Carolyn McCormick as Lynn Fontanne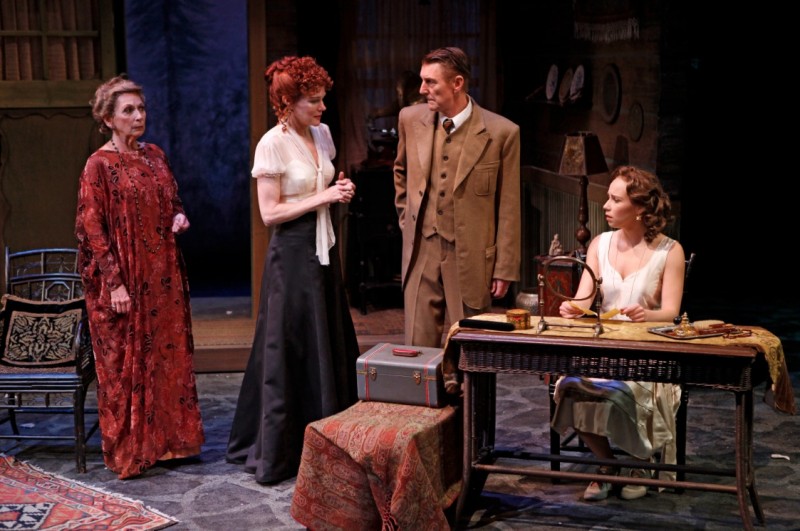 Lucy Martin, Carolyn McCormick, Byron Jennings and Julia Bray

Julia Bray, Michael McCarty, Carolyn McCormick, Byron Jennings and Charlotte Booker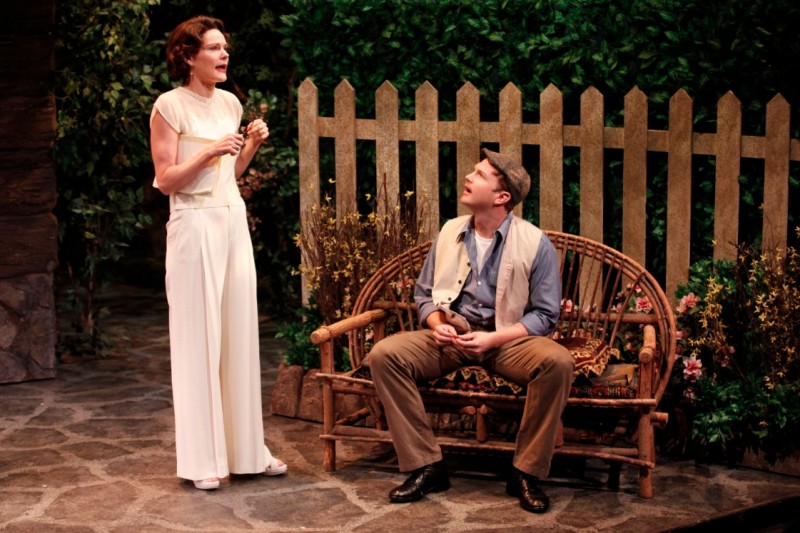 Carolyn McCormick as Lynn Fontanne and John Wernke as Carl Sederholm