Photo Flash: Female Driven Dark Comedy THE MOORS Celebrates Opening Night
?Led by Founding Artistic Director Katherine Kovner and Producing Director Roberta Pereira, and following the success of Sarah DeLappe's critically acclaimed The Wolves, The Playwrights Realm continues their female-centric 10th Anniversary season with the New York Premiere of Jen Silverman'sThe Moors (February 27 - March 25) at The Duke on 42nd Street, a New 42nd Street project. Directed by Mike Donahue and riffing on the lives and works of certain 19th-century novel-writing sisters, The Moors is a dark comic examination of the ways in which women fight for visibility.
Dreaming of love and power, two sisters and their dog live out their lives on the bleak English moors, the vast, desolate landscape of northern England. With the arrival of a hapless governess and a moor-hen, lies are revealed and loyalties shift as all are set on a strange and dangerous path. Inspired by the lives and work of the Brontë sisters, Silverman's wild, rugged and inhospitable moors become a backdrop against which women can dream of a better life, and a metaphor for the freedom and strength wherein people can reinvent themselves. Escaping the trappings of a seemingly Victorian setting, The Moors invites the audience to travel into a surreal world that subverts those ideals of power structures, gender and class.
With her scientist parents, Silverman had lived in Japan, France Finland, Sweden, Italy, New Zealand, and Canada by the time she was 13. This nomadic childhood had significant influence on her fascination with sense of place, and its effect on people. Similarly influential was her time spent studying comparative literature at Brown University, focusing on female playwrights such as Caryl Churchill and Sarah Kane. Entirely avoiding the male canon until graduate school, her ambition has since been to fearlessly join that table of female writers. Silverman has been a member of The Playwrights Realm Alumni Playwrights Program since The Realm produced the world premiere of Crane Story in 2011, Silverman's professional debut.
The Playwrights Realm Founding Artistic Director Katherine Kovner directed Crane Story and has been a fan of Silverman's for many years: "From the moment I first heard Jen Silverman's writing over 10 years ago, I was enthralled by her powerful use of language, imaginative ideas, and questioning spirit. Her plays are a bit brazen, very inquisitive, and utterly fearless. I'm proud that The Realm has supported Jen since we started developing Crane Story in 2008. To include The Moors in our 10th Anniversary Season really takes the relationship full-circle, and is the perfect example of The Realm's ethos of committing to our playwrights for the long haul."
The Moors is directed by Mike Donahue and features a stellar cast including Hannah Cabell (Marjory), Andrew Garman (Mastiff), Chasten Harmon(Emilie), Birgit Huppuch (Huldey), Teresa Avia Lim (Moor-Hen), and Linda Powell (Agatha). The creative team includes Dane Laffrey (Set), Anita Yavich (Costume), Jen Schriever (Lighting), M.L. Dogg (Sound), and Daniel Kluger (Composer). The Moors will play at The Realm's new home for their 2016-17 season, The Duke on 42nd Street.
The Moors will run from February 27 - March 25 (see above schedule) at The Duke on 42nd Street (229 W 42nd Street, Manhattan). Donor pre-sale tickets priced from $1-$5 go on sale January 24. General tickets will be priced at $25-$55 and go on sale January 31. To purchase, please visithttp://dukeon42.org/ or call 646-223-3010. For more details visit playwrightsrealm.org
Over the past decade, The Realm has continually produced work by brave new voices and worked to introduce new initiatives to expand its commitment to providing holistic support to playwrights as they strive to make a life in the arts. Jen Silverman became The Realm's Page One Playwright in 2011 withCrane Story, marking her New York debut in what has become a prolific career. Following her production, Silverman joined The Realm's Alumni Playwrights Program, receiving benefits such as such as yearly produced readings, free rehearsal space, and professional development funds to attend conferences, writing retreats, and theater.
Mike Donahue, a frequent collaborator of Silverman's, will also be returning to The Realm for a second time since directing Ethan Lipton's Red-Handed Otter in 2012. This will be his fourth time working with Silverman on a full production, having directed Phoebe in Winter at Clubbed Thumb in 2013, the world premiere of The Roommate in 2015, and Collective Rage at Woolly Mammoth in 2016.
About the Artists
Jen Silverman's work has been produced off-Broadway by The Playwrights Realm (Crane Story), by Clubbed Thumb (Phoebe in Winter), at Actor's Theatre of Louisville (The Roommate, Humana 2015; Wondrous Strange, Humana 2016), Yale Rep (The Moors), at InterAct Theatre in Philadelphia (The Dangerous House of Pretty Mbane, Barrymore Award, Steinberg Award Citation), and Woolly Mammoth (Collective Rage: A Play in 5 Boops). Upcoming: All The Roads Home at Cincinnati Playhouse in the Park. Education: Brown, Iowa Playwrights Workshop, Juilliard.
Silverman is a member of New Dramatists, a Core Writer at the Playwrights Center in Minneapolis, and has developed work at the O'Neill, Playpenn, SPACE on Ryder Farm, Williamstown, New York Theatre Workshop, Portland Center Stage, PPF at South Coast Rep, Boston Court Theatre in LA, The Cherry Lane Mentor Project, The New Harmony Project, Fusion Theatre Co in New Mexico, Youngblood @ Ensemble Studio Theatre, and the Royal Court in London among other places.
She is also a two-time MacDowell fellow, recipient of the Kennedy Center's Paula Vogel Playwriting Award, a New York Foundation for the Arts grant, a Leah Ryan Fellowship/ Lilly Award, the 2015 Helen Merrill Fund Award for emerging playwrights, and the Yale Drama Series Award for Still. Silverman has been listed on the Kilroys' list of underproduced female playwrights for three years in a row, this year with two plays (Wink and Collective Rage). She is the 2016-2017 Playwrights of New York (PoNY) Fellow at the Lark and currently has a two-book deal with Random House for a collection of stories and a novel.
More info: www.jensilverman.com
Mike Donahue is a New York-based director. Credits include: the world premieres of Matthew Lopez's The Legend of Georgia McBride (MCC and Denver Center); Jen Silverman's Collective Rage (Woolly Mammoth), Phoebe in Winter (Clubbed Thumb) and The Hunters (Cherry Lane Mentor Project); Ethan Lipton's Red-Handed Otter (The Playwrights Realm). Regionally: world premiere of Jen Silverman's The Roommate (Humana); world premieres of Rachel Bonds' The Wolfe Twins (Studio Theatre D.C.) and Swimmers (Marin); world premiere of Lauren Feldman's Grace, or The Art of Climbing (Denver Center); Annie Baker's adaptation of Uncle Vanya (Weston); Shostakovich's Moscow, Cheryomushki with new libretto by Meg Miroshnik (Chicago Opera Theatre); Amy Herzog's 4000 Miles (Actors Theatre); Antony & Cleopatra (Shakespeare Festival St. Louis); and Assassins,Henry IV & V (co-director) and A Number (Playmakers Rep, 2011/12 Distinguished Guest Artist). Readings/workshops: MCC, Roundabout Underground, NYTW, Soho Rep (Writer/Director Lab), Williamstown, McCarter, The O'Neill, Clubbed Thumb, Labyrinth, Denver Center, South Coast Rep, Berkley Rep, The Lark, Ars Nova, Dramatists Guild, The York, Chautauqua, Cape Cod Theatre Project and Studio 42.
Mike is recipient of a Fulbright to Berlin, the Dramaleague Fall Fellowship, The Boris Sagal Fellowship at Williamstown, an alum of the Soho Rep Writer/Director Lab, winner of the Inaugural Opera America Director-Designer Showcase Award, winner of the Joe A. Callaway Award from the SDC Foundation for Georgia McBride, and was the artistic director of the Yale Summer Cabaret for two seasons. Mike is a graduate of Harvard University and the Yale School of Drama. Upcoming: world premiere of and The Legend of Georgia McBride (Geffen).
About the Cast
Birgit Huppuch's credits include: The Moors (Yale Rep; CT Critics Circle Award), Poison (Origin), Men on Boats (Playwrights Horizons/Clubbed Thumb),Judy (Page73), TDS' Blood Play (Bushwick Starr, Public), Pig Iron's Twelfth Night (Abrons), A Map of Virtue (13P), Neighbors (Public), Telephone(Foundry, OBIE), The Wolfe Twins (Studio Theatre, D.C.). TV: HBO's High Maintenance. Charles Bowden Award. Clubbed Thumb Affiliated Artist.
Chasten Harmon's Broadway credits include HAIR (Tony Award® for Best Musical Revival). Off-Broadway: Iphigenia 2.0 (SignatureTheatre). National Tour: Les Miserables 25th Anniversary. Regional: A Midsummer Nights Dream (Shakespeare Theatre), A Raisin in the Sun and The Tempest(Chautauqua Theatre Festival), Les Miserables 25th Anniversary (Papermill). Film: Paterson (Jim Jarmusch). Television: Braindead, Pure Genius, Elementary. Training: BFA, New York University and MFA Yale School of Drama.
Teresa Avia Lim's NYC credits include The Public Theatre's productions of Taming of the Shrew at the Delacorte, Awake and Sing and the Mobile Unit'sMacbeth. Originated her roles in Peerless, Water by the Spoonful, Edith Can Shoot Things and Hit Them, Concerning Strange Devices From the Distant West. Other Theatre: Seminar, 4000 Miles. Film/TV: Monster, Take Me With You, Dispatched, Blue Bloods, Limitless, Unforgettable, and Law and Order: Criminal Intent. Yale School of Drama.
Andrew Garman most recently appeared in The Christians at Playwrights Horizons for which he received Drama Desk and Lucille Lortel nominations. Other credits include: Salomé (Broadway), A Bright New Boise, After (Partial Comfort), Burning (The New Group), Ashville (Cherry Lane), The Ugly One(Soho Rep), Macbeth (Actors Theater of Louisville). He can currently be seen on Madam Secretary.
Hannah Cabell: Broadway: The Father (MTC), A Man for All Seasons (Roundabout). Off-Broadway: Men on Boats (Clubbed Thumb/Playwrights Horizons), Grounded (Page73; Drama Desk nom.), 3C (Rattlestick), Compulsion (Public Theater), Pumpgirl (MTC), and others. Regional: World premieres of The Moors, Marie Antoinette, Compulsion, In the Next Room, or the vibrator play, and others. TV: The Path, Mr. Robot, Happyish, The Leftovers, Law & Order.
Linda Powell is pleased to be making her Playwright's Realm debut. Recent highlights include playing the Pastor's Wife in The Christians at Playwright's Horizons, Christina in A Doll's House at Theater for a New Audience, and Portia in Compagnie Colombari's production of The Merchant of Venice (in Venice).
Funding Credits
The Playwrights Realm receives support from The Robert Rauschenberg Foundation, the National Endowment of the Arts, the New York State Council on the Arts with the support of Governor Andrew M. Cuomo and the New York State Legislature. The Alumni Playwrights Program is supported, in part, by public funds from the New York City Department of Cultural Affairs in partnership with the City Council.
About The Playwrights Realm
The Playwrights Realm is devoted to supporting early career playwrights along the journey of playwriting, helping them to hone their craft, fully realize their vision and build meaningful artistic careers. To serve this mission, The Playwrights Realmprovides comprehensive support to playwrights through its Page One Program,Alumni Playwrights Program, Writing Fellows Residency. Previous productions by The Realm include Sarah DeLappe's The Wolves, Mfoniso Udofia's Sojourners, Anna Ziegler's A Delicate Ship, Anton Dudley's City Of, Elizabeth Irwin's My Mañana Comes, Lauren Yee's The Hatmaker's Wife, Ethan Lipton's Red-Handed Otter, Jen Silverman's Crane Story, Gonzalo Rodríguez Risco's Dramatis Personae, Christopher Wall's Dreams of the Washer King, Anna Ziegler's Dov and Ali, and Anton Dudley's Substitution.
Photo Credit: Daniel J. Vasquez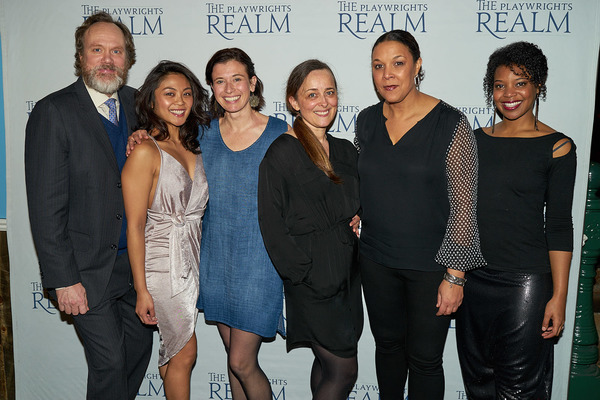 Andrew Garman
,
Teresa Avia Lim
,
Hannah Cabel
l,
Birgit Huppuch
,
Linda Powell
,
Chasten Harmon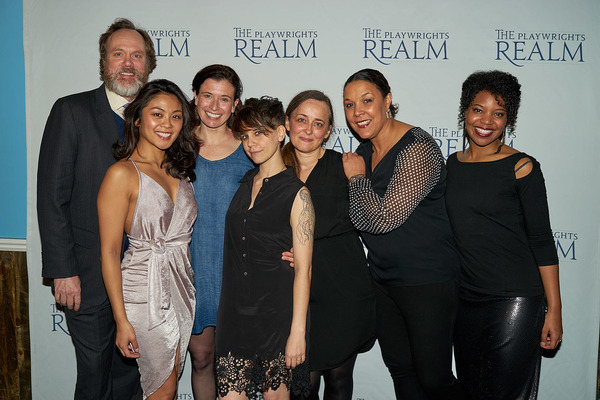 Andrew Garman
,
Teresa Avia Lim
,
Hannah Cabel
l,
Birgit Huppuch
,
Jen Silverman
,
Linda Powell
,
Chasten Harmon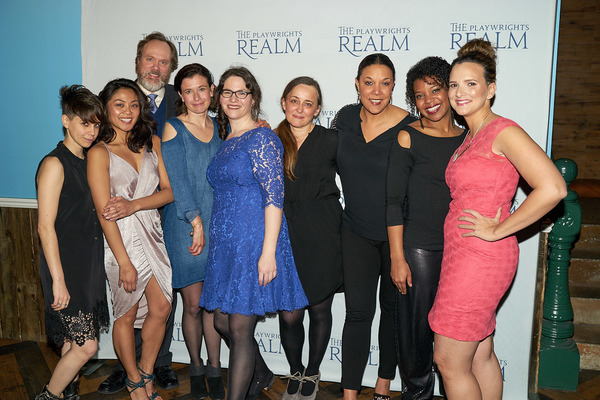 Jen Silverman
,
Teresa Avia Lim
,
Andrew Garman
,
Hannah Cabel
l,
Katherine Ko
vner,
Birgit Huppuch
,
Linda Powell
,
Chasten Harmon
,
Roberta Pereira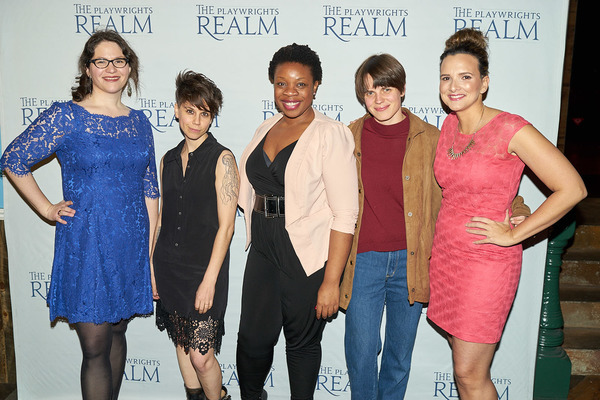 Katherine Ko
vner,
Jen Silverman
(The Moors),
Mfoniso Udofia
(Sojourners),
Sarah DeLappe
(The Wolves),
Roberta Pereira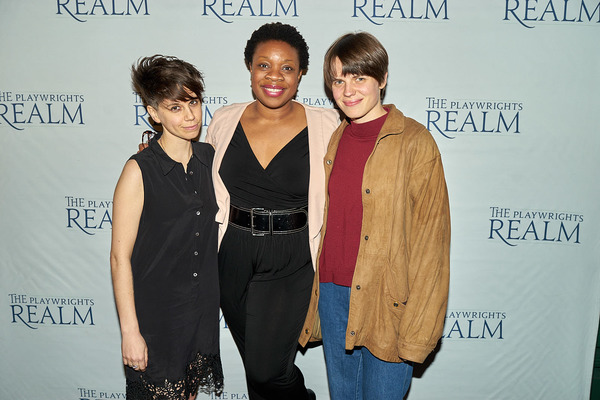 Jen Silverman
(The Moors),
Mfoniso Udofia
(Sojourners),
Sarah DeLappe
(The Wolves)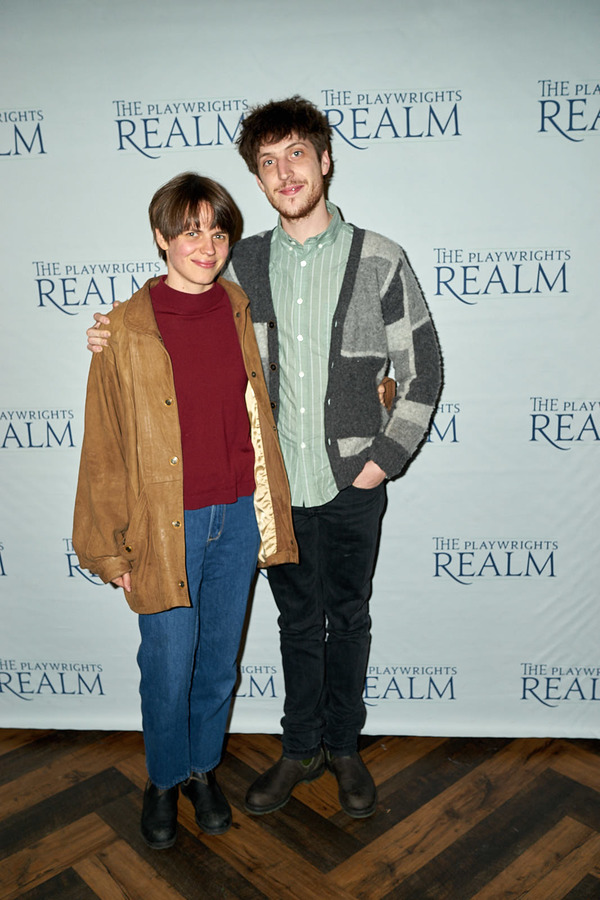 Sarah DeLappe
(The Wolves) and
Max Posner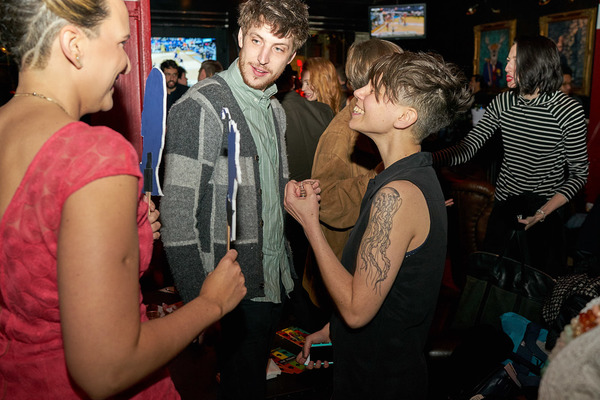 Roberta Pereira
,
Max Posner
,
Jen Silverman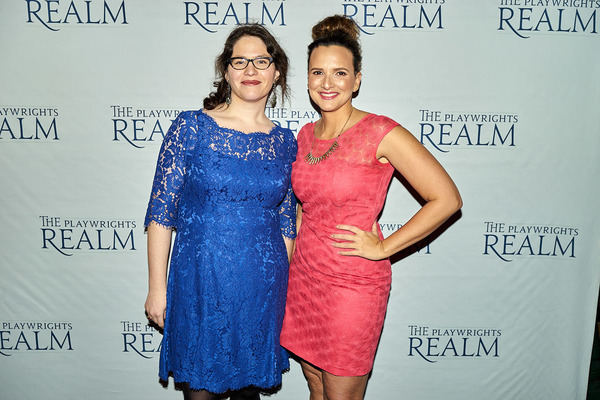 Katherine Ko
vner and
Roberta Pereira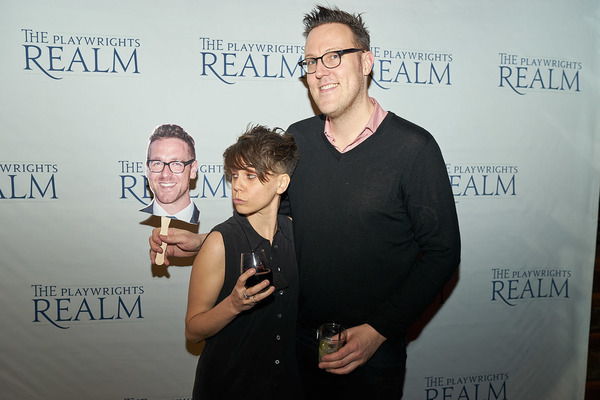 Jen Silverman
and
Dane Laffrey
(Set Design) (+
Mike Donahue
)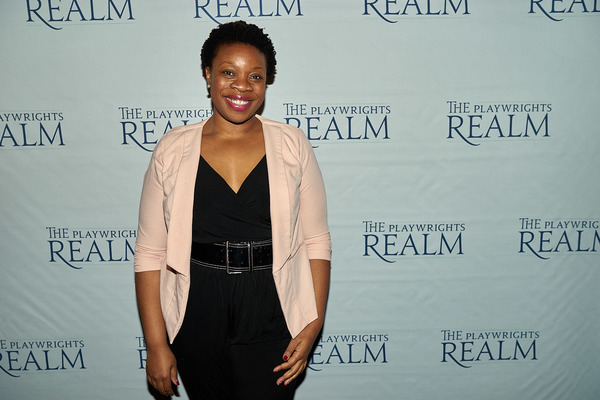 Mfoniso Udofia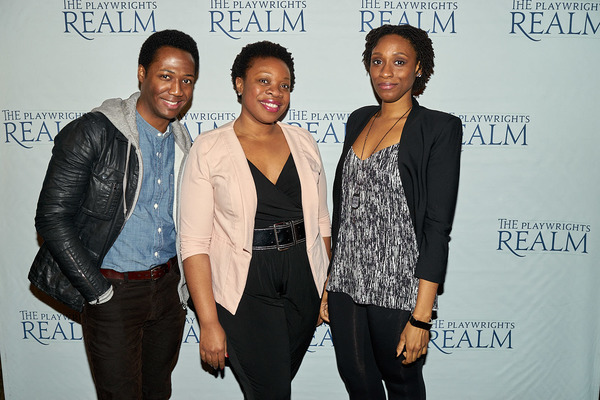 Hubert Point-Du-Jour
,
Mfoniso Udofia
,
Chinasa Ogbuagu
(Sojourners)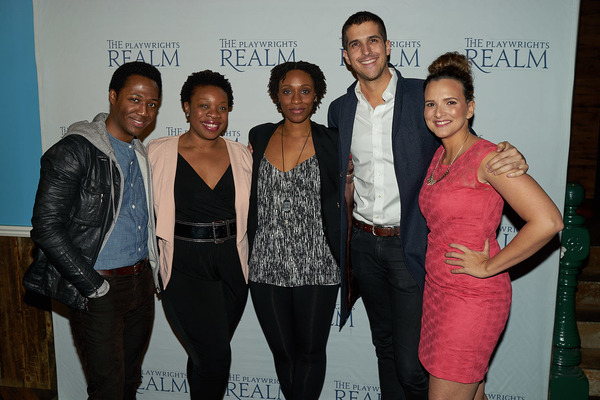 Hubert Point-Du-Jour
,
Mfoniso Udofia
,
Chinasa Ogbuagu
,
Jason Sherwood
,
Roberta Pereira
(Hubert and Chinasa are in Sojourners,
Playwrights Realm
's co-pro with NYTW, and Jason is the set designer for both Sojourners and Her Portmanteau)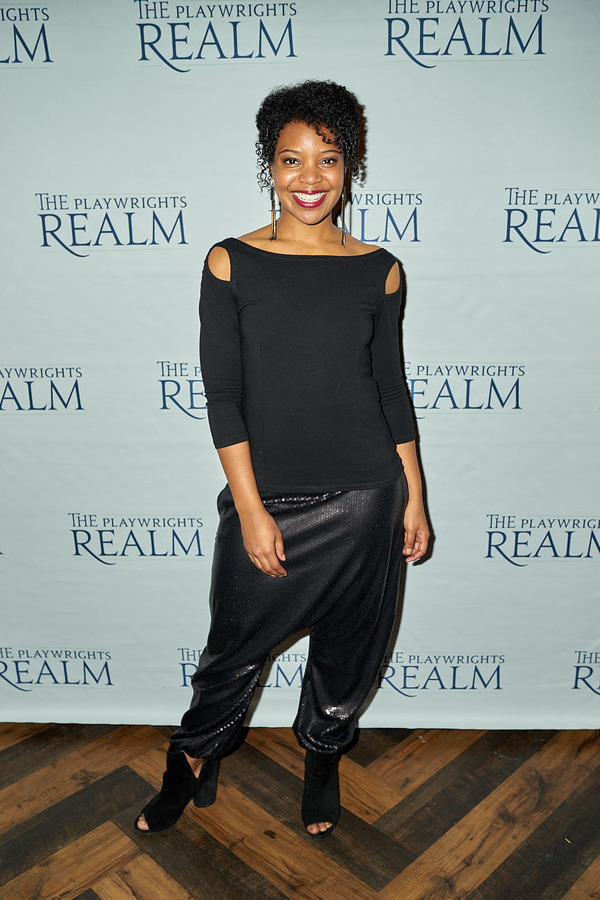 Chasten Harmon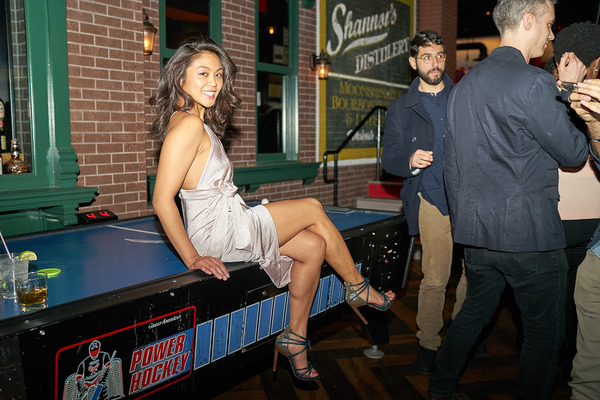 Teresa Avia Lim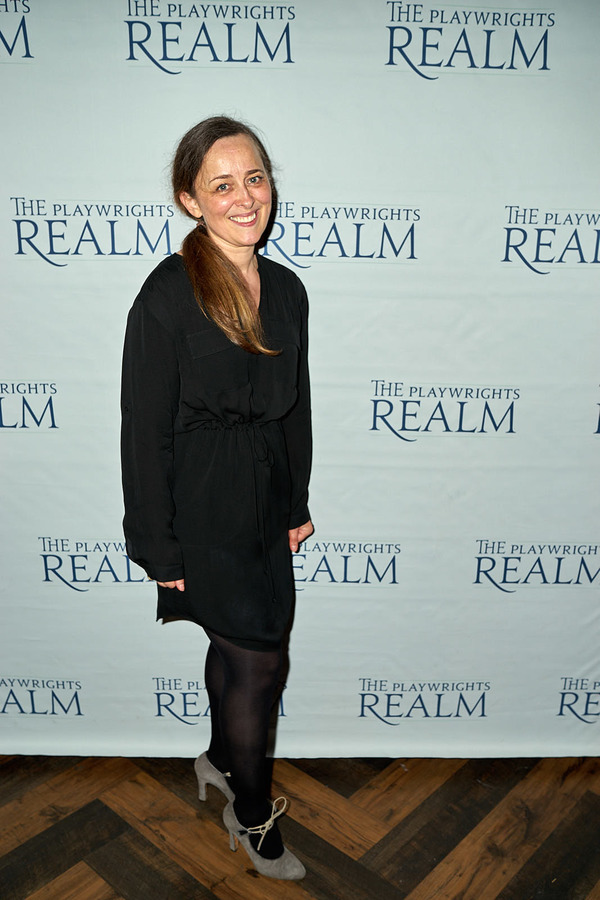 Birgit Huppuch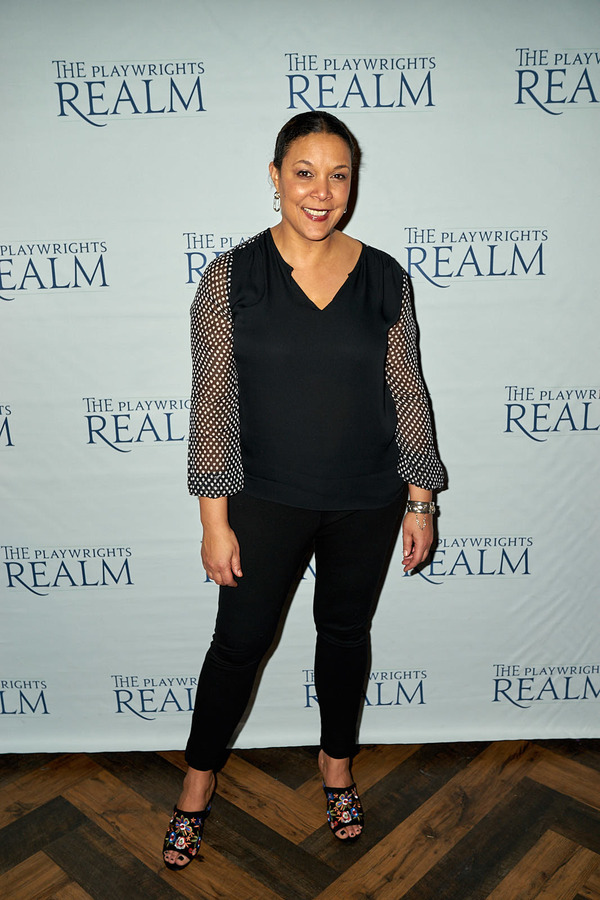 Linda Powell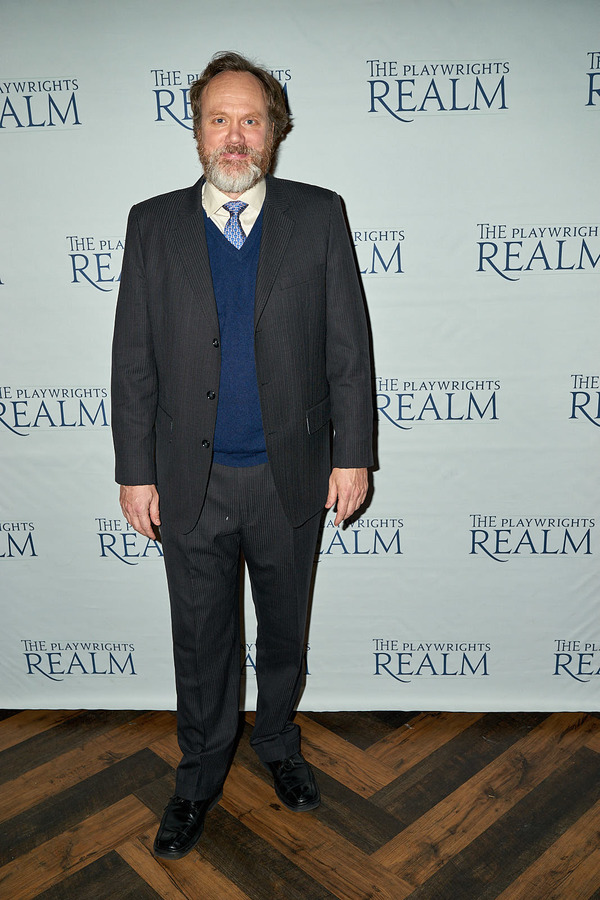 Andrew Garman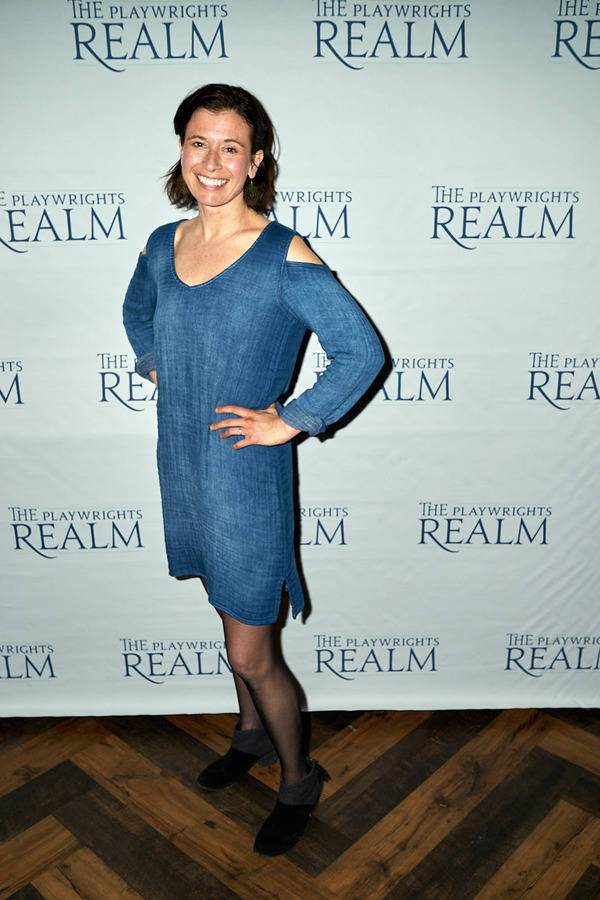 Hannah Cabel
l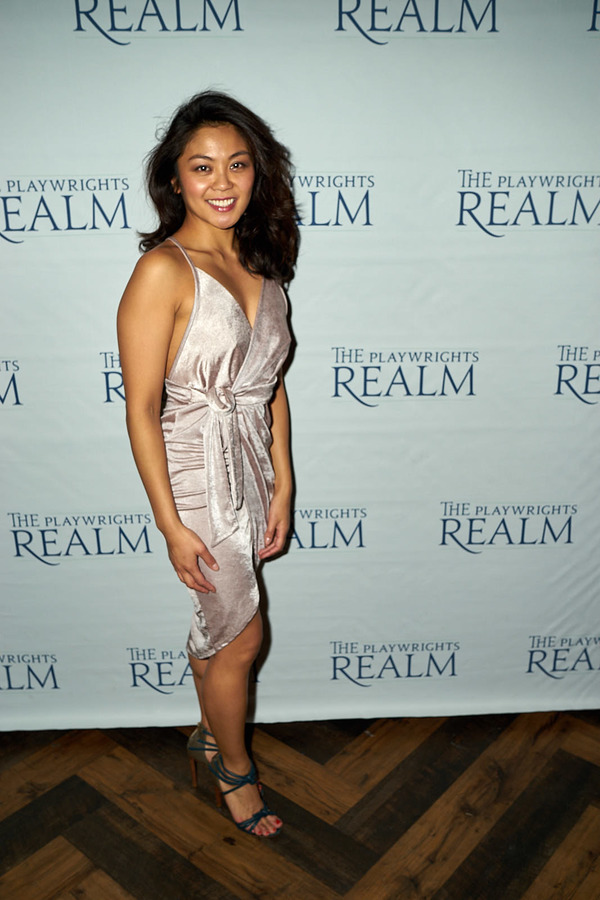 Teresa Avia Lim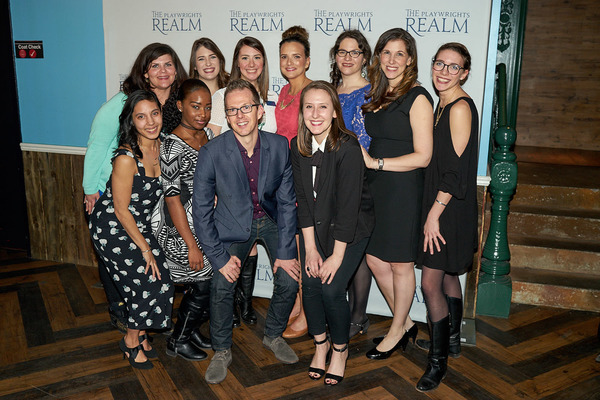 Playwrights Realm
Staff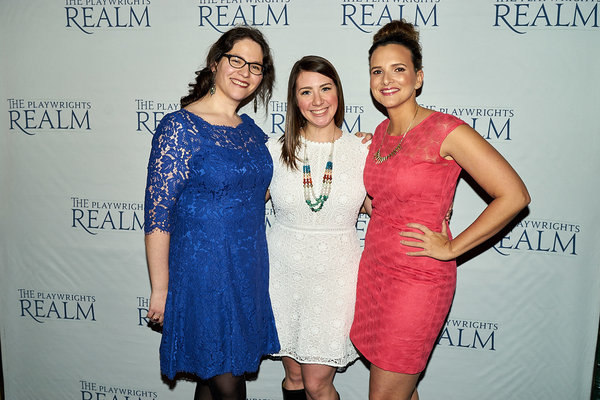 Katherine Ko
vner,
Patti Miller
,
Roberta Pereira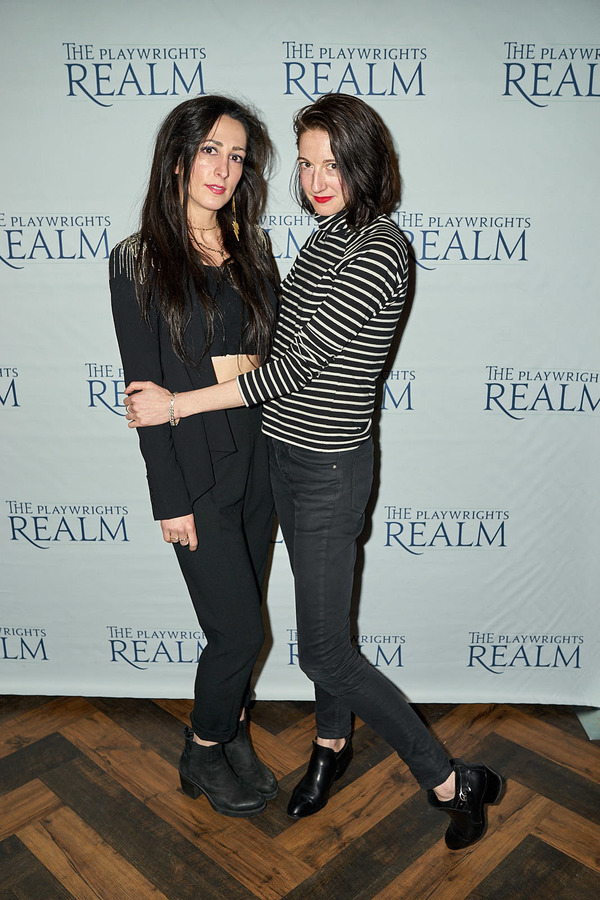 Samantha Sherman
and
Renata Friedman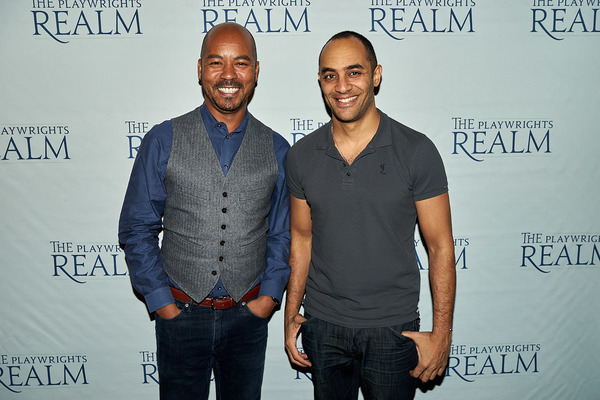 David Roberts
(SDC Foundation Executive Director) and Saheem Ali (Director)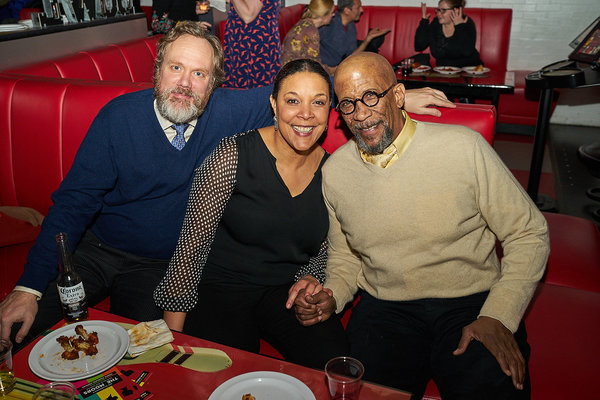 Andrew Garman
,
Linda Powell
, Reg E. Cathay (The Wire)