Latest News on Boston Court Theatre:
Latest News on Boston Court Theatre
Boston Court Theatre News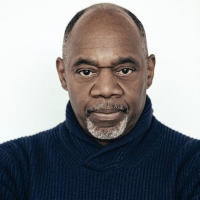 Gregg T. Daniel to Direct TWILIGHT: LOS ANGELES, 1992 at the Mark Taper Forum
by Chloe Rabinowitz - Jan 5, 2023
NYU's Tisch School of the Arts Graduate and NAACP Best Director winner Gregg T. Daniel will direct the new production of "Twilight: Los Angeles, 1992" by Anna Deavere Smith presented by Center Theatre Group at the Mark Taper Forum from March 8 through April 9, with opening set for March 15, 2023.
White Snake Projects Offers 4 Short Holiday Operas In LET'S CELEBRATE, December 10
by A.A. Cristi - Nov 8, 2022
On December 10, Cerise Jacobs and her activist opera company, White Snake Projects (WSP), follow up their fall mainstage production of the poli sci-fi opera Cosmic Cowboy with the first installment of Let's Celebrate!, a new opera series comprising four short operas that supplement traditional holiday programming with stories that more closely mirror the demographics of the company's community.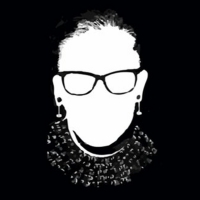 ALL THINGS EQUAL - THE LIFE AND TRIALS OF RUTH BADER GINSBURG to Launch 2022-23 National Tour Next Month
by Chloe Rabinowitz - Sep 30, 2022
All Things Equal – The Life and Trials of Ruth Bader Ginsburg, a new play by multiple-Tony Award winning playwright Rupert Holmes, will launch its 16 city, 2022-2023 National Tour on Oct. 5th in St. Petersburg, FL.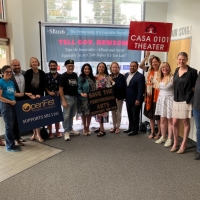 Portantino's Nonprofit Theater Bill Signed By Governor Newsom
by Stephi Wild - Sep 30, 2022
Senate Bill 1116, a measure introduced by Senator Anthony J. Portantino (D – Burbank) which seeks to create a payroll fund to support small nonprofit performing arts venues (SNPAOs), was signed into law September 29, 2022 by Governor Newsom.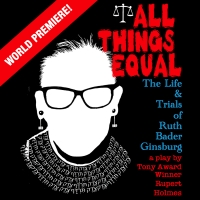 Rupert Holmes Penned RBG Play Makes Its World Premiere In St. Petersburg
by A.A. Cristi - Sep 21, 2022
This fall, freeFall continues their American Character Series with All Things Equal: The Life and Trials of Ruth Bader Ginsburg. Other popular freeFall shows that have saluted the unique and enduring legacies of American Masters have included productions featuring the stories of James Beard, Judy Garland, Billie Holiday and Sister Rosetta Tharpe.
The American Vicarious to Present SHOOTING CELEBRITIES
by Chloe Rabinowitz - Mar 25, 2022
the american vicarious will present the world premiere of Shooting Celebrities by John Ransom Phillips, a multidisciplinary artist equally celebrated for his painting and writing. The production stars Julia Watt as Mary Lincoln, wife of President Abraham Lincoln, and Gene Gillette as Mathew Brady, America's first celebrity photographer.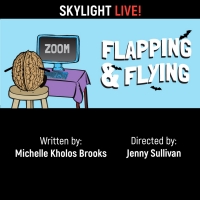 Skylight Theatre Offers FLAPPING & FLYING
by A.A. Cristi - Sep 1, 2020
Starring JoBeth Williams and Joe Spano, the new short play Flapping & Flying premiere's live online Thursday, September 3rd.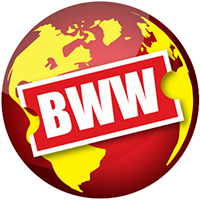 Uppity Theatre Company, Mad Cow Theatre, & The Association For Theatre In Higher Education Present AFTER ORLANDO
by A.A. Cristi - Jul 19, 2019
As we commemorate the three-year anniversary of the Pulse Nightclub shooting in Orlando, the largest episode of civilian gun violence in the history of the US, The Association for Theatre in Higher Education appropriately turns to theatre to help us commemorate the occasion through After Orlando.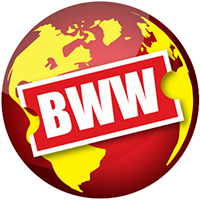 2019/2020 Productions Announced At The Pasadena Playhouse
by A.A. Cristi - May 16, 2019
Pasadena Playhouse Producing Artistic Director Danny Feldman announces four main stage productions for 2019/2020 including new productions of favorite musicals -  Little Shop of Horrors with book and lyrics by Howard Ashman and music by Alan Menken, directed by Mike Donahue, and Irving Berlin's Annie Get Your Gun with book by Herbert and Dorothy Fields, directed by Sarna Lapine - and  two plays - the Los Angeles premiere of Lauren Yee's The Great Leap directed by BD Wong, a co-production with East West Players, and Alfred Molina starring in the critically acclaimed West End and Broadway hit The Father by Florian Zeller and directed by Jessica Kubzansky. One more production and additional programming will be announced at a later date.
Meet The Cast Of Off Broadway's THE BIGOT
by A.A. Cristi - Apr 10, 2019
THE BIGOT, the new hot topic play by Gabi and Eva Mor that will have a full Off-Broadway run at the Theatre at St. Clement's  will have its first preview on (423 West 46th Street) April 26 - just two weeks away. The prodcution, directed by  Michael Susko, will run through June 9 and its official opening night is set for Wednesday, May 1. For more information visit:  www.thebigotplay.com
Boston Court Theatre Videos
BWW TV: Jennifer Kranz Wins LA's Next Great Stage Star 2014
by Michael Sterling and Jerry Evans - Mar 12, 2014
Jennifer Kranz, a senior at the University of Southern California in Los Angeles majoring in Theatre and minoring in Musical Theatre, emerged victorious Sunday, February 16th as LA's Next Great Stage Star® 2014 produced and presented by Sterling's Upstairs at The Federal, the most critically acclaimed concert supper club in the greater Los Angeles area.
STAGE TUBE: First Look at Highlights of Clifton Oliver, Jonas Cohen and More in Arkansas Rep's PAL JOEY
by Stage Tube - Sep 17, 2013
A re-conceived version of the Rodgers & Hart 1940 classic Pal Joey is now running at the Arkansas Repertory Theatre. After an enthusiastically received concert reading at Pasadena's prestigious Boston Court Theatre last year, Director Peter Schneider was encouraged by the esteemed Rodgers & Hammerstein Organization to move forward with a fully realized production. Check out some highlights of the production below!