Photo Flash: Cast of BULLETS OVER BROADWAY Tour Clowns Backstage at 39 STEPS
The first step for the company of the national tour of Woody Allen's hit musical BULLETS OVER BROADWAY was a visit to 39 STEPS last night, September 14. Scroll down for photos!
39 STEPS is where other Broadway shows go on their Monday nights off. BULLETS OVER BROADWAY's tour may not include #nosies, but it's got plenty of "steps," featuring amazing tap dancing choreography by Tony Award-winner Susan Stroman.
This talented company was likely the largest Broadway cast so far to visit the amazing 39 STEPS cast of four.

Ian Saunders, Jeffrey Brooks and Andrew Hendrick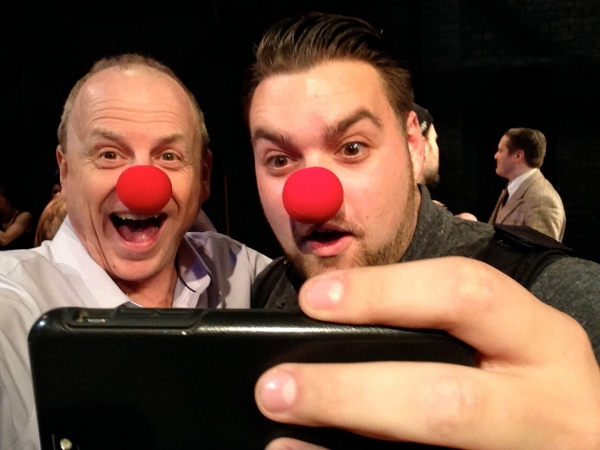 39 STEPS producer Douglas Denoff and BULLETS OVER BROADWAY cast member Andrew Hendrick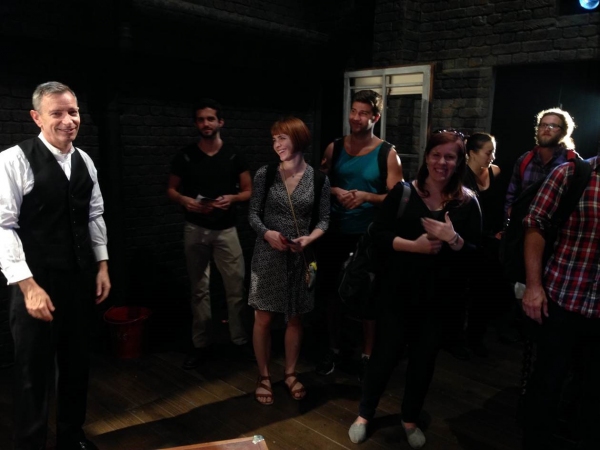 Arnie Burton and the cast of BULLETS OVER BROADWAY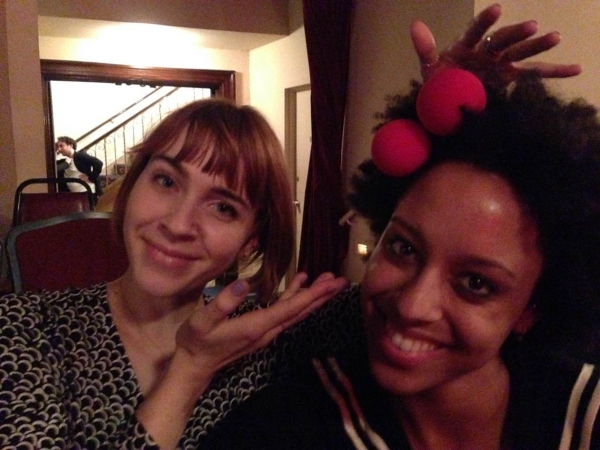 Corinne Munsch and Kaylee Olsen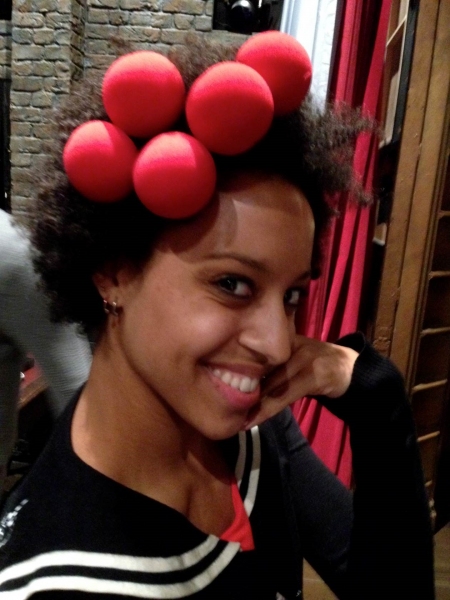 Kaylee Olsen

Lexie Plath

Billy Carter signs autographs for BULLETS cast members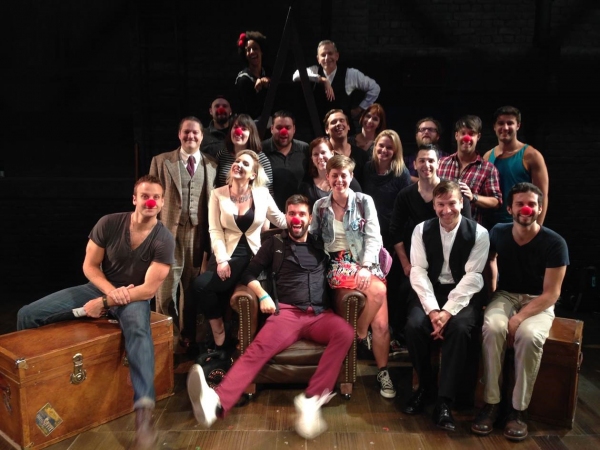 The casts of BULLETS OVER BROADWAY and 39 STEPS

The casts of BULLETS OVER BROADWAY and 39 STEPS