Photo Coverage: THE PERFECT FIT Celebrates Opening Night
Perfectly Theatrical, LLC announces that The Perfect Fit, a new family musical featuring book, music and lyrics by twelve-year-old musical sensation Joshua Turchin (The Little Mermaid Live-To-Film, Forbidden Broadway Salutes Carol Channing, A Christmas Story National Tour, TrevorLive, The Pill) has sold out all five upcoming performances as part of the Rave Theater Festival. The Perfect Fit will run at the Teatro Latea Theater, at the Clemente Soto Velez Cultural Center, 107 Suffolk Street, 2nd Floor from August 11-23. Guests without tickets can email TPFwaitlist@gmail.com to be placed on a wait list and will be notified of any tickets which become available based on the order their email is received.
The Perfect Fit follows Alexandra, an ambitious teen actor with a powerful voice who grows concerned that she is getting too old to play a child and too young to play an adult. While auditioning for a dynamic musical, Alexandra is sabotaged by a vindictive stage parent who would do anything for her daughter to succeed.
Besides Joshua Turchin, The Perfect Fit features an all-star cast including Natalie Venetia Belcon (Rent, Avenue Q, Matilda, Once On This Island Broadway National Tour), Swayam Bhatia (Really Rosie, Succession (HBO), J.R. Bruno (West Side Story, Book of Mormon), Carlos Carreras (On Your Feet Broadway National Tour), Grace DeAmicis (Harry Potter and the Cursed Child), Daniel Dunlow (Finian's Rainbow-Irish Repertory Theatre, The Songs of Learner and Lowe), Malcolm Durning, Carly Gendell(School of Rock), Julia Haubner (Les Miserables), Areo Keller, Zoe Manarel (Matilda, The Dangerous Book for Boys, An American Girl Story: Friends for Life), Jenny Mollet(The Color Purple), Courtney Faith Mormino, Avelina Sanchez (Corner of Bitter and Sweet) and Ian Saraceni (The King and I, Matilda).
The creative team includes director Garth Kravits (Drowsy Chaperone, Gettin The Band Back Together), choreography by Anna Noble (Carousel, The Flamingo Kid, After Midnight), Stage Management by Ritchard Druther (Heathers, A Christmas Story National Tour, Radio City Christmas Spectacular), scenic/costume design by Jeremy Bailey-Smith; sound design by Nina Luther and casting by Arnold J. Mungioli, CSA, Mungioli Theatricals, Inc. The Music Director is Steven Cuevas (Once On This Island, Anastasia, Kinky Boots); Music Supervisor is Eric Fotre Leach (Come From Away); Vocal Supervisor is Julia Mendelsohn.
Rave Theater Festival's inaugural year will feature 20 new shows from across the country and internationally. The festival will run August 9-25th at Teatro SEA and Teatro LaTea Theatres at The Clemente Soto Velez Cultural Center (107 Suffolk Street, New York, NY 10002). Spearheaded by Tony Award-winning Broadway Producer, Ken Davenport, the festival aims to provide theatre-makers with an outlet to get their shows up on a New York stage.
Performances of The Perfect Fit are on Sunday 8/11 at 4pm; Monday 8/12 at 6pm; Sunday 8/18 at 1:30pm; Monday 8/19 at 4pm; Friday 8/23 at 7pm. The running time is approximately 110 minutes with no intermission. The show is recommended for children 4 and older. More information on The Perfect Fit, the Musical can be found at https://www.perfectfitmusical.com
Photo Credit: Genevieve Rafter Keddy

The Perfect Fit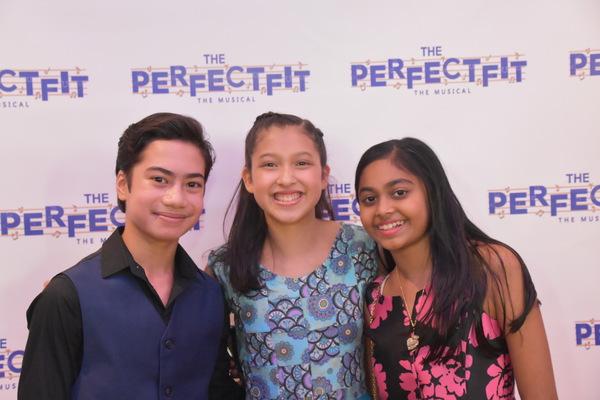 Ian Saraceni, Avelina Sanchez and Sway Bhatia

Sway Bhatia

Ian Saraceni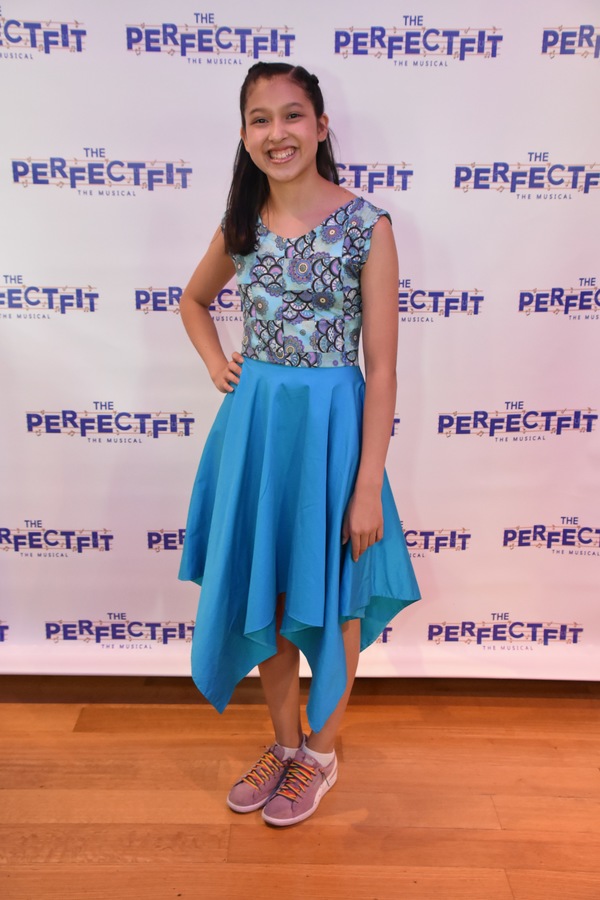 Avelina Sanchez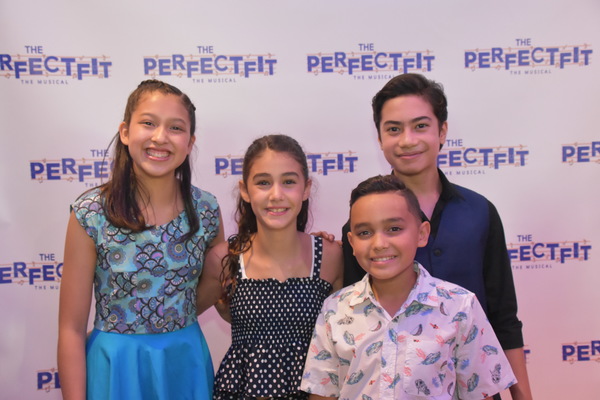 Avelina Sanchez, Courtney Faith Mormino, Carlos Orlando Carreras and Ian Saraceni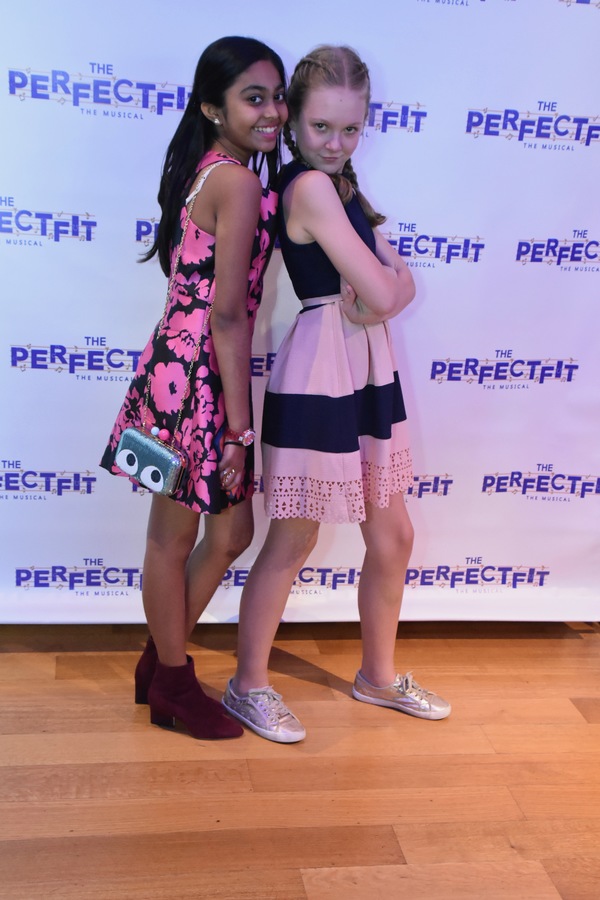 Sway Bhatia and Grace DeAmicis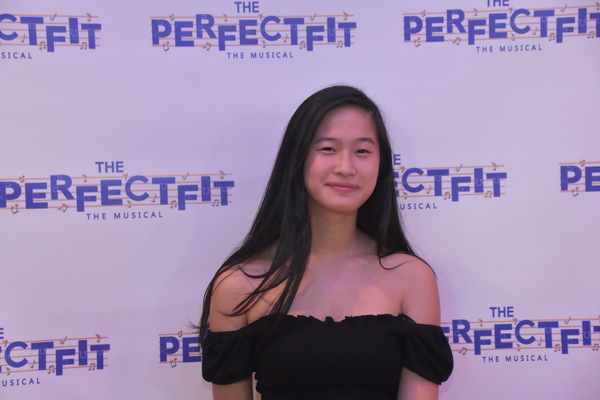 Zoe Manarel

Daniel Dunlow, Joshua Turchin (Composer, Writer and Lyricist), Carlos Orlando Carreras and Ian Saraceni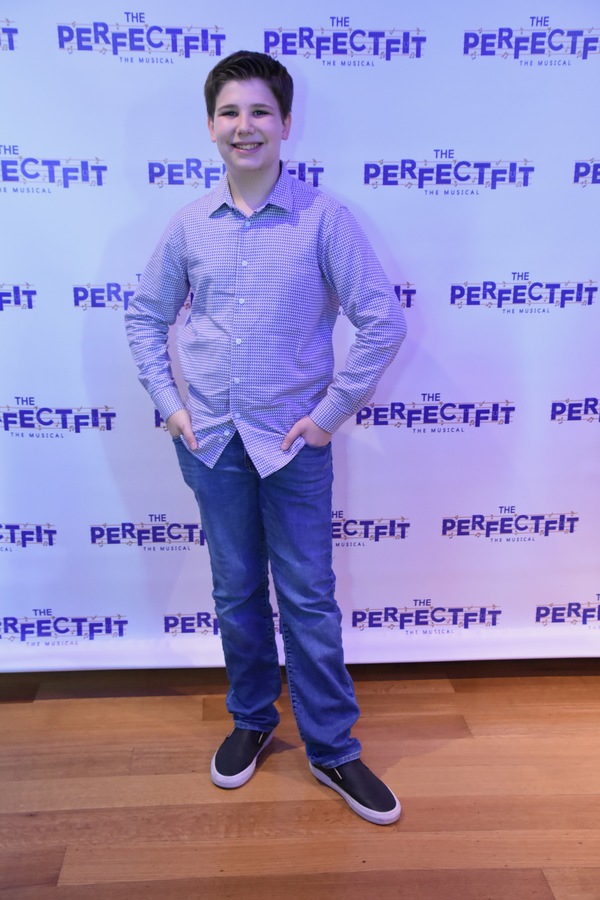 Joshua Turchin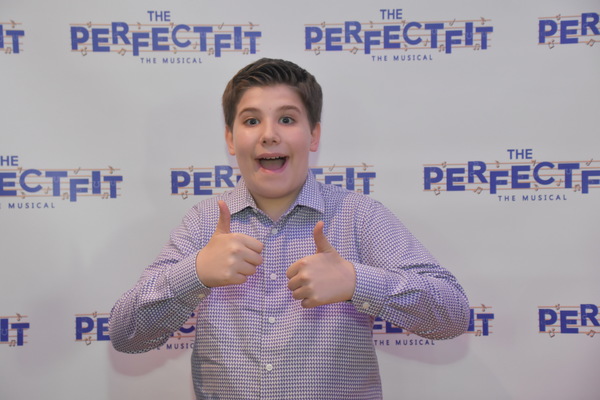 Joshua Turchin

Courtney Faith Mormino, Sway Bhatia, Avelina Sanchez and Steven Cuevas (Music Director)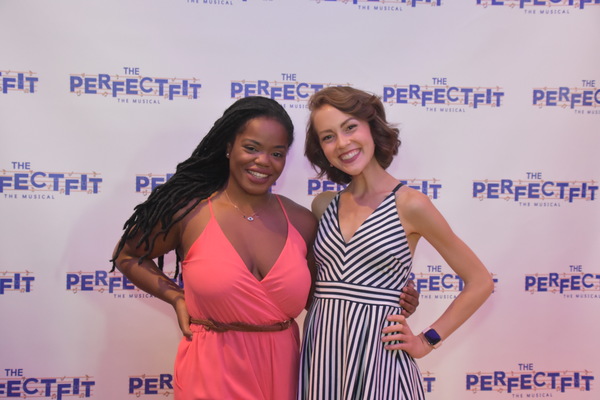 Jenny Mollet and Areo Keller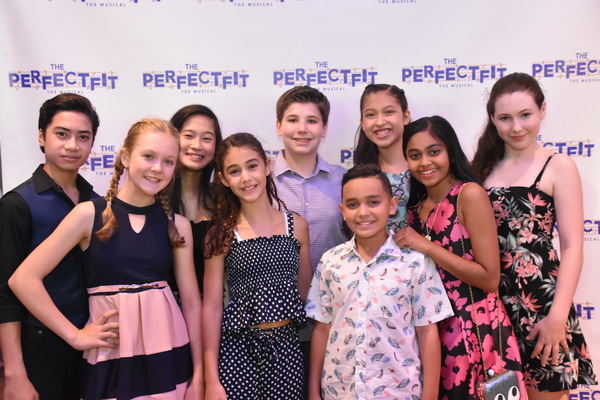 Ian Saraceni, Grace DeAmicis, Zoe Manarel, Courtney Faith Mormino, Joshua Turchin, Carlos Orlando Carreras, Avelina Sanchez, Sway Bhatia and Carly Gendell

Garth Kravits (Director) joins Ian Saraceni, Grace DeAmicis, Zoe Manarel, Courtney Faith Mormino, Joshua Turchin, Carlos Orlando Carreras, Avelina Sanchez, Sway Bhatia and Carly Gendell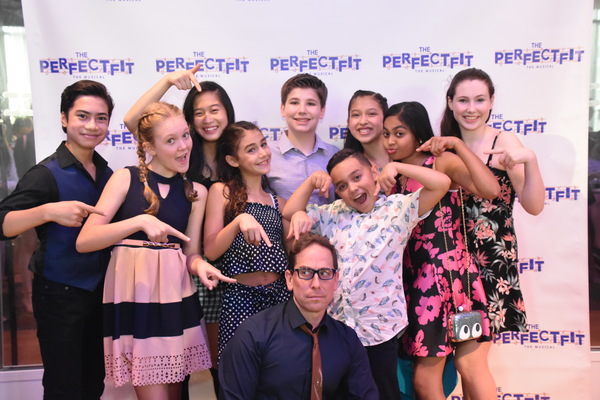 Garth Kravits with Ian Saraceni, Grace DeAmicis, Zoe Manarel, Courtney Faith Mormino, Joshua Turchin, Carlos Orlando Carreras, Avelina Sanchez, Sway Bhatia and Carly Gendell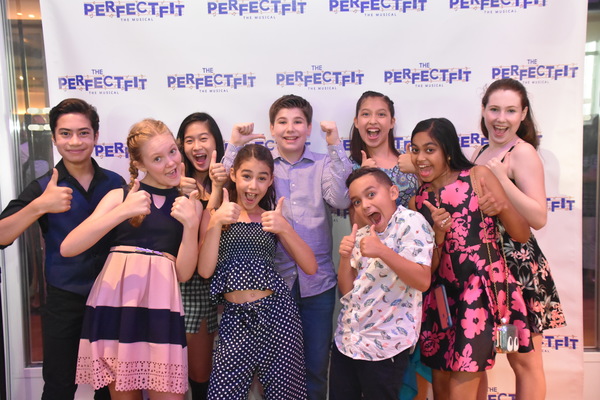 Ian Saraceni, Grace DeAmicis, Zoe Manarel, Courtney Faith Mormino, Joshua Turchin, Carlos Orlando Carreras, Avelina Sanchez, Sway Bhatia and Carly Gendell

Ritchard Druther (Production Stage Manager) joins Ian Saraceni, Grace DeAmicis, Zoe Manarel, Courtney Faith Mormino, Joshua Turchin, Carlos Orlando Carreras, Avelina Sanchez, Sway Bhatia and Carly Gendell

Ritchard Druther and Ian Saraceni, Grace DeAmicis, Zoe Manarel, Courtney Faith Mormino, Joshua Turchin, Carlos Orlando Carreras, Avelina Sanchez, Sway Bhatia and Carly Gendell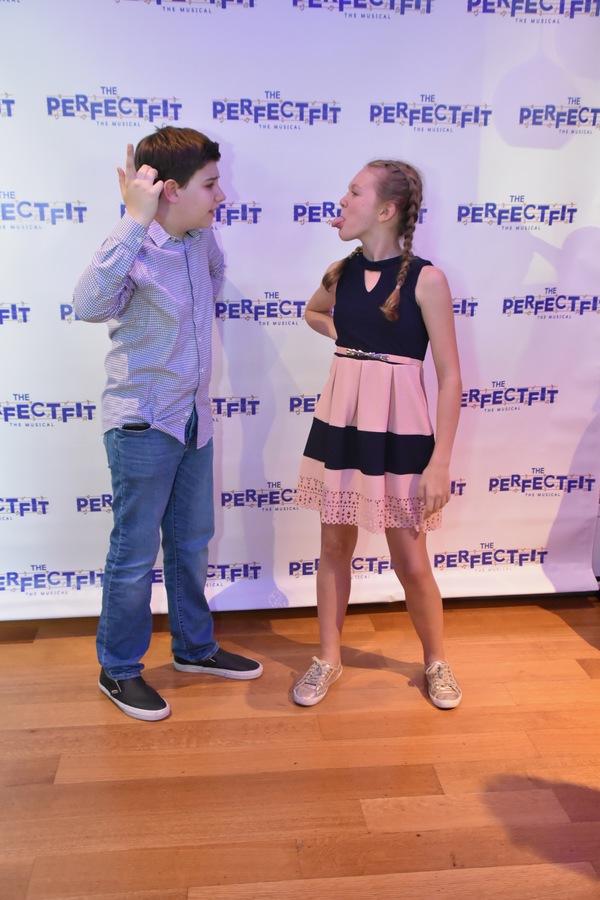 Joshua Turchin and Grace DeAmicis

Joshua Turchin and Grace DeAmicis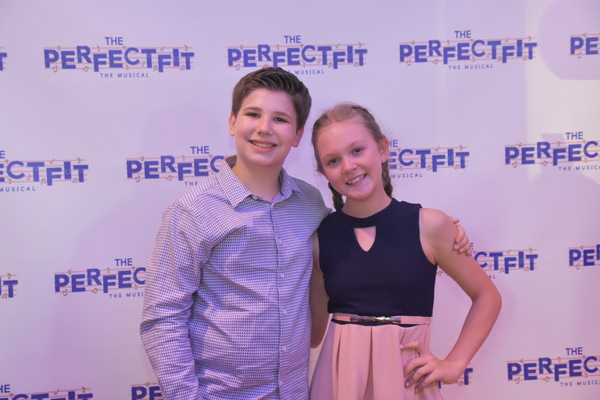 Joshua Turchin and Grace DeAmicis

Julia Haubner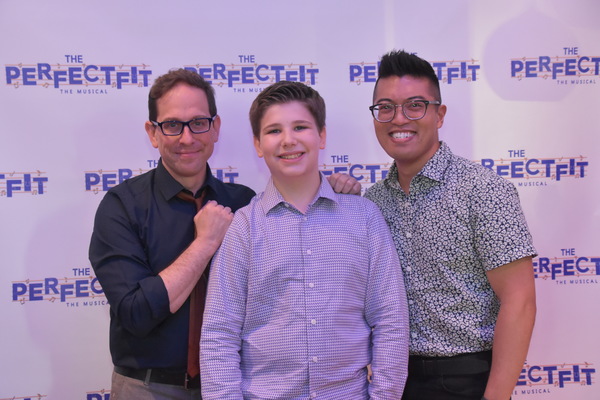 Garth Kravits, Joshua Turchin and Steven Cuevas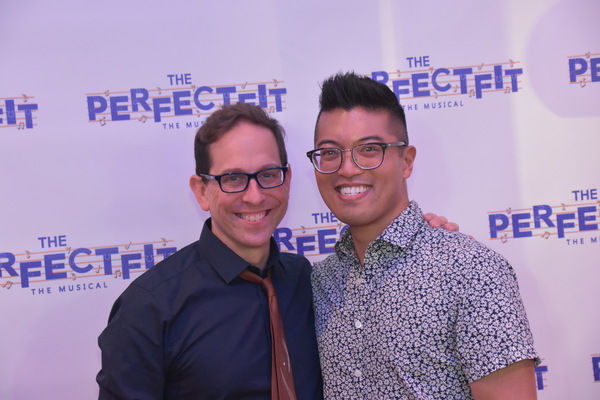 Garth Kravits and Steven Cuevas

Garth Kravits and Joshua Turchin

Garth Kravits and Joshua Turchin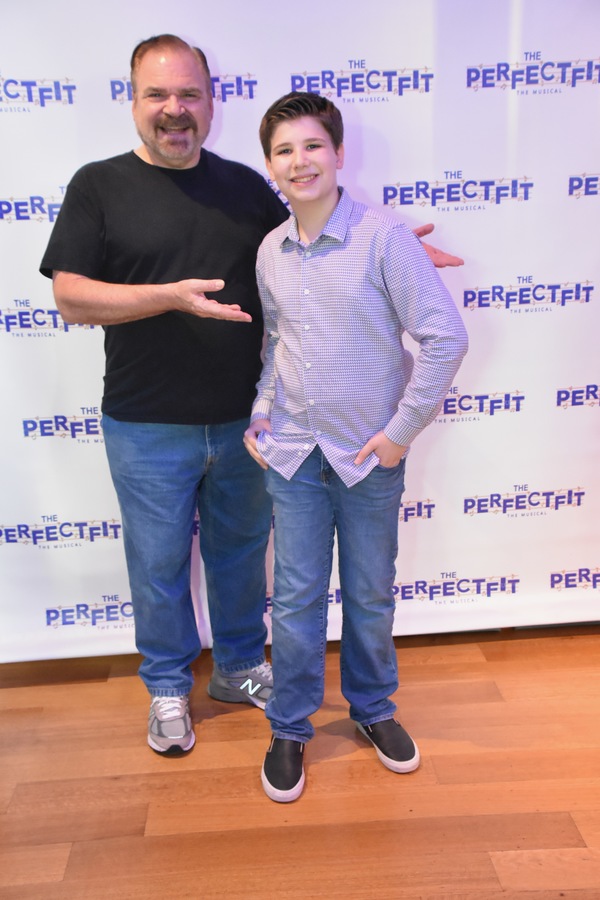 Gerard Alessandrini and Joshua Turchin

Jason Turchin, Gerard Alessandrini, Joshua Turchin, Kira Turchin and Shaina Turchin

Jason Turchin, Joshua Turchin, Kira Turchin and Shaina Turchin

Jenny Mollet

Areo Keller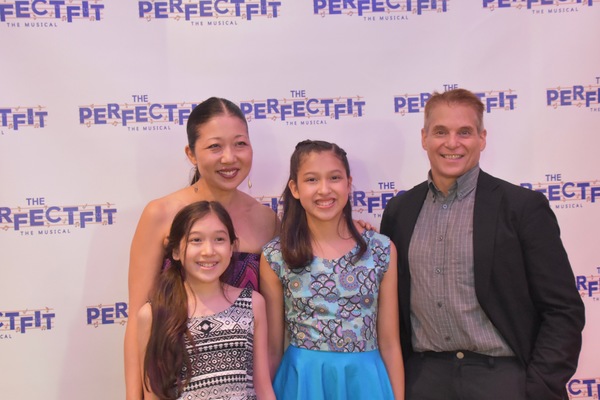 Lainie Sakakura, Isabella Sanchez, Avelina Sanchez and Alex Sanchez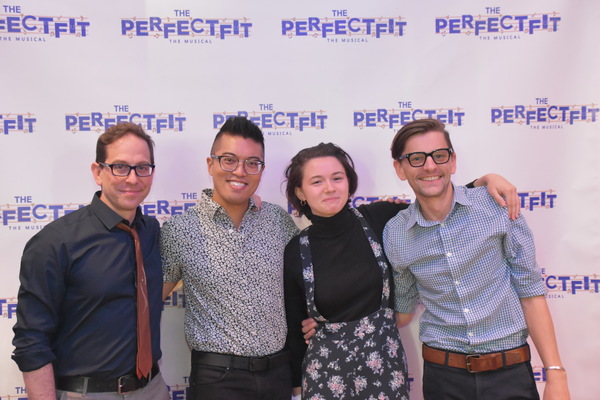 Garth Kravits, Steven Cuevas, Nina Luther (Sound Design) and Jeremy Bailey-Smith (Set/Costume Designs)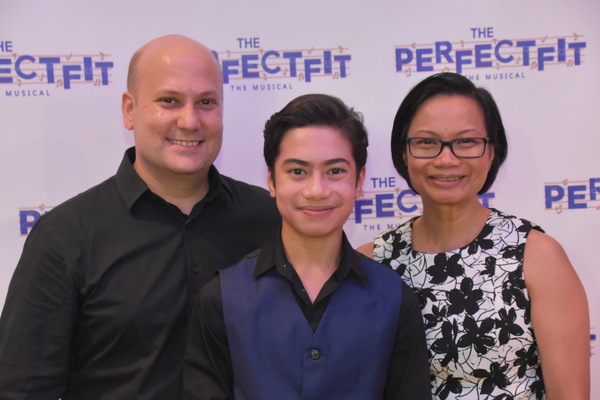 Ian Saraceni and family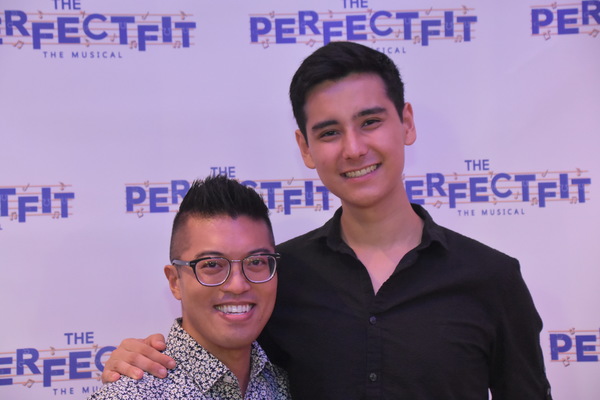 Steven Cuevas and Ellis Gage (Production Assistant)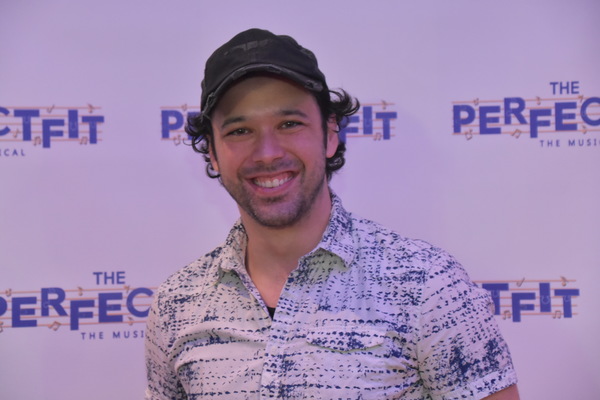 JR Bruno

JR Bruno and Ellis Gage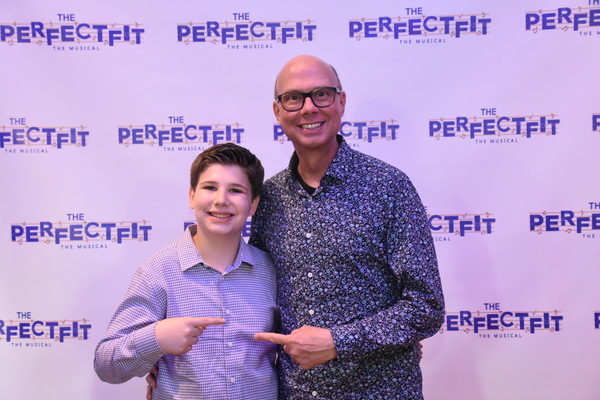 Joshua Turchin and Richie Ridge

Preston Ridge, Joshua Turchin, Richie Ridge and Garth Kravits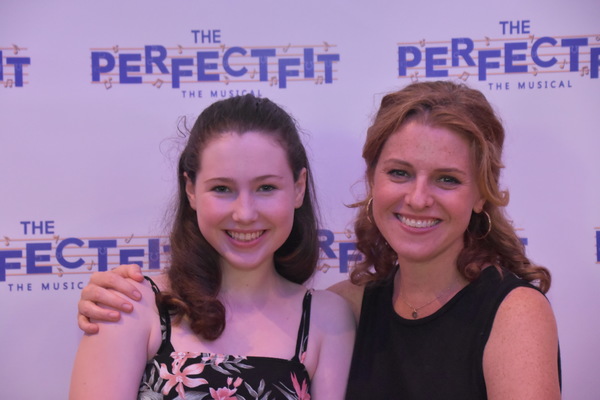 Carly Gendell and Julia Haubner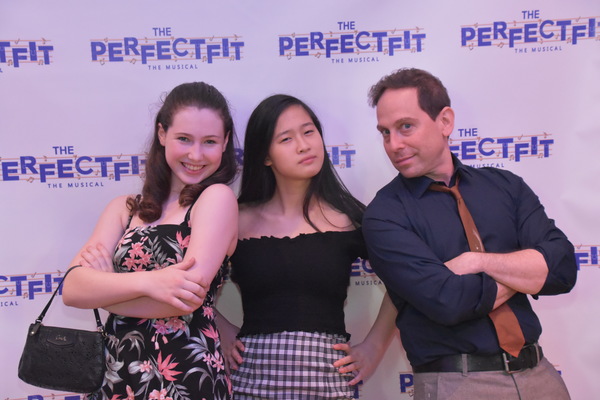 Carly Gendell, Zoe Manarel and Garth Kravits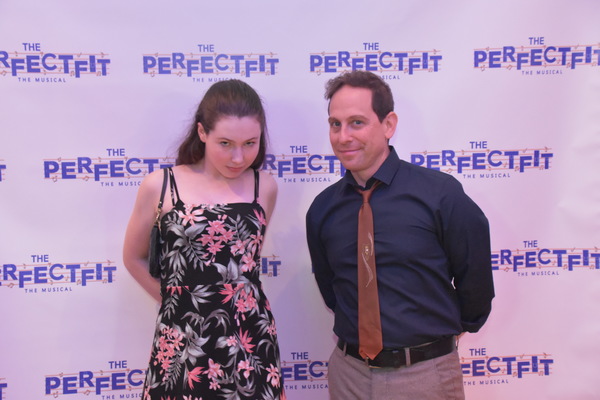 Carly Gendell and Garth Kravits

Lainie Sakakura, Richie Ridge and Alex Sanchez

Richie Ridge, Daniel Dunlow and Preston Ridge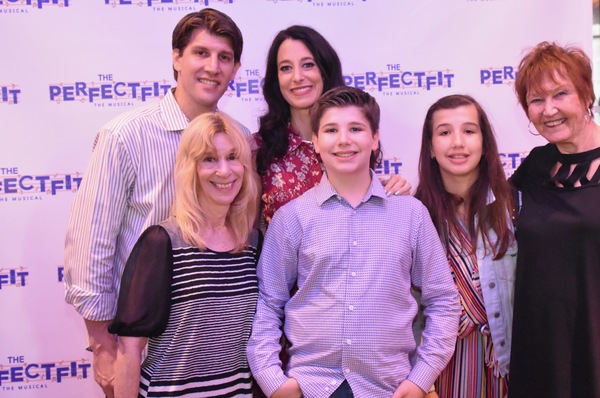 Jason Turchin, Marcia Turchin, Kira Turchin, Joshua Turchin, Shaina Turchin and Rochelle Kremins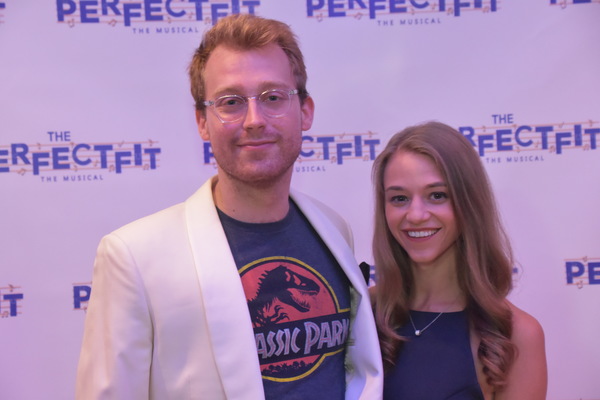 Daniel Dunlow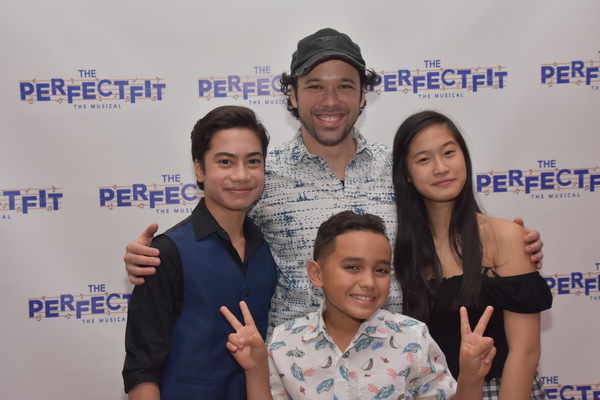 Ian Saraceni, JR Bruno, Carlos Orlando Carreras and Zoe Manarel

Christina Emily Jackson, Daniel Dunlow, Debra Dunlow, Elizabeth Dunlow and David Dunlow

Ian Saraceni, Ellis Gage and JR Bruno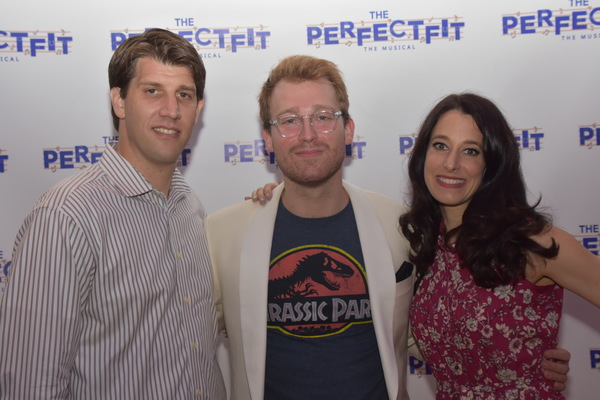 Jason Turchin, Daniel Dunlow and Kira Turchin

The Cast-Sway Bhatia, JR Bruno, Carlos Orlando Carreras, Grace DeAmicis, Daniel Dunlow. Malcolm During, Carly Gendell, Julia Haubner, Areo Keller, Zoe Manarel, Jenny Mollet, Courtney Faith Mormino, Avelina Sanchez, Ian Saraceni and Joshua Turchin

The Cast-Sway Bhatia, JR Bruno, Carlos Orlando Carreras, Grace DeAmicis, Daniel Dunlow. Malcolm During, Carly Gendell, Julia Haubner, Areo Keller, Zoe Manarel, Jenny Mollet, Courtney Faith Mormino, Avelina Sanchez, Ian Saraceni and Joshua Turchin are joined by the Creative Team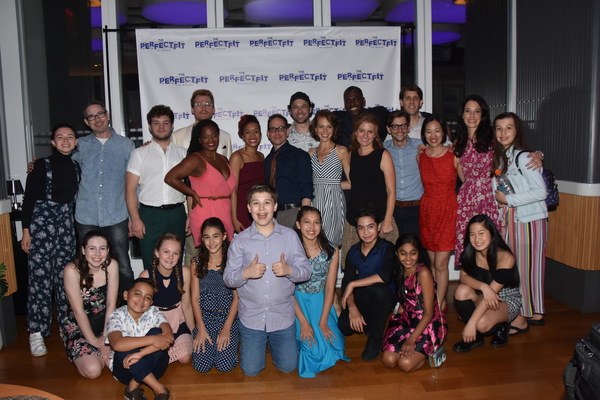 The Cast and Creative Team of The Perfect Fit The Musical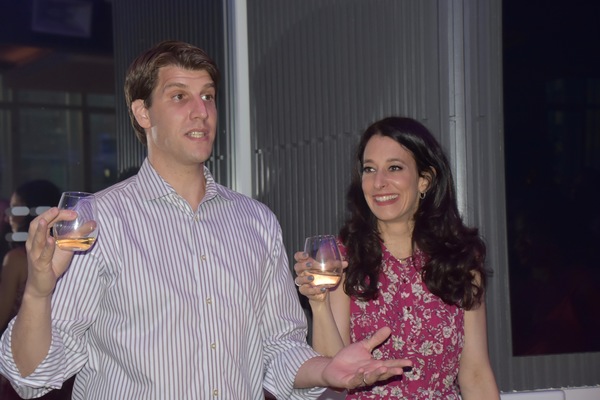 Jason Turchin and Kira Turchin