Photo Coverage: Inside Project Shaw's GETTING MARRIED Reading
Theatrical Group's Project Shaw, under the leadership of Artistic Director David Staller, continued its 12th Season with its 123rd concert presentation with Shaw's curious 1908 comedy Getting Married at Symphony Space'sLeonard Nimoy Thalia Theatre (2537 Broadway at 95th Street).
Directed by
David Stalle
r, Getting Married featured
Robert Zukerman
(Alderman Collins), Tony nominee
Tony Sheldon
(Bishop of Chelsea),
Stephen Shore
(Cecil Sykes),
Kimberly Immanuel
(Edith Bridgenorth),
Bradford Cover
(General Bridgenorth),
Richard Gallagher
(St.
John Hotchkis
s),
Cynthia Darlow
(Alice Bridgenorth),
Rachel Botchan
(Leo Bridgenorth),
Kelly McAndrew
(Lesbia Grantham),
Darius de Haas
(Reginald Bridgenorth),
Thom Sesma
(Rev. O.C. Soames), and Tony nominee
Mary Beth Peil
(Mrs.
George Collins
).
Daphne Gaines
is the Narrator.
It's a June wedding! Or is it? George Bernard Shaw's Getting Married is a provocative tale of creative couplings. The Bishop's daughter is getting married, but second thoughts are flying through the air. Lesbia is determined to live without a man, but wants to have a child. Hotchkiss has broken up a marriage but is it the husband or wife he's interested in? All converge to forge a partnership agreement between consenting adults to try and circumvent the traditional marriage contract. And then the mysterious Mrs. Collins arrives to throw everyone off balance.
Now celebrating its 12th year, Gingold Theatrical Group's Project Shaw made history in
December 2009 as the first company ever to present performances of every one of Shaw's 65 plays (including full-length works, one-acts and sketches). They are now also including plays by writers who most inspired Shaw to begin his playwriting career, including work by Chekhov, Ibsen, Wilde, Barrie, and
Harley Granville-Barker
--while continuing its new play development and educational programs.
Photo Credit: Genevieve Rafter Keddy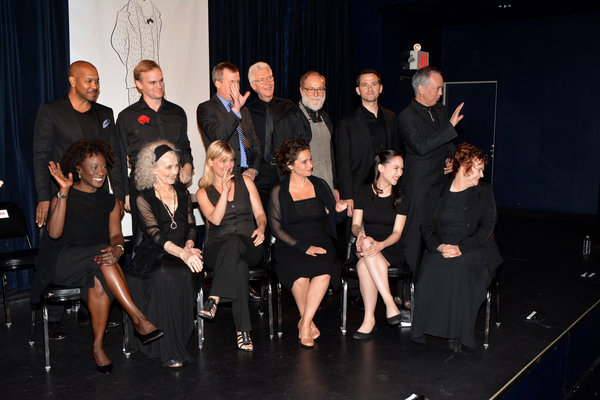 GETTING MARRIED Cast- Darius de Haas, Stephen T. Shore, Bradford Cover, Tony Sheldon, Robert Zukerman, Richard Gallagher, Thom Sesma, Daphne Gaines, Mary Beth Peil, Kelly McAndrew, Rachel Botchan, Kimberly Immanuel and Cynthia Darlow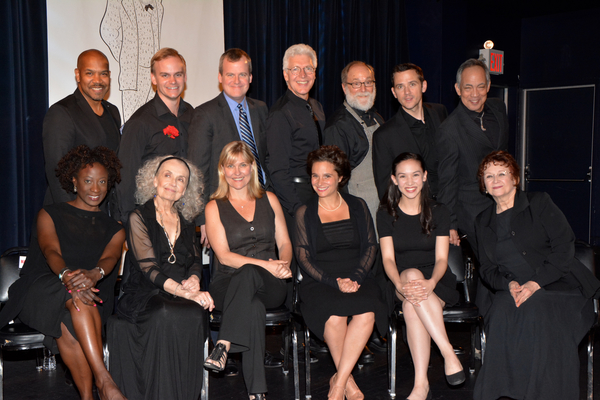 Darius de Haas, Stephen T. Shore, Bradford Cover, Tony Sheldon, Robert Zukerman, Richard Gallagher, Thom Sesma, Daphne Gaines, Mary Beth Peil, Kelly McAndrew, Rachel Botchan, Kimberly Immanuel and Cynthia Darlow

-Darius de Haas, Stephen T. Shore, Bradford Cover, Tony Sheldon, Robert Zukerman, Richard Gallagher, Thom Sesma, Daphne Gaines, Mary Beth Peil, Kelly McAndrew, Rachel Botchan, Kimberly Immanuel and Cynthia Darlow

Darius de Haas, Stephen T. Shore, Bradford Cover, Tony Sheldon, Robert Zukerman, Richard Gallagher, Thom Sesma, Daphne Gaines, Mary Beth Peil, Kelly McAndrew, Rachel Botchan, Kimberly Immanuel and Cynthia Darlow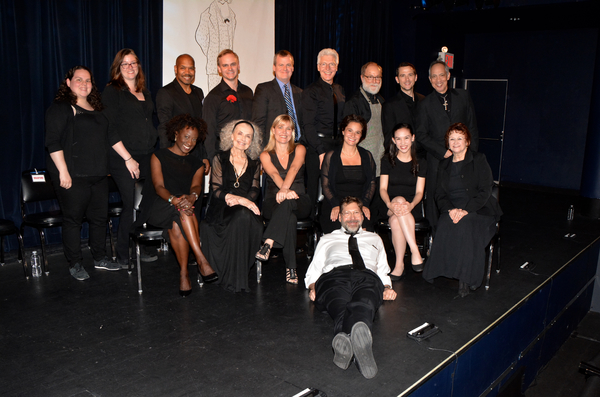 David Staller (Director) and Kristy Boday and Courteney Leggett (Stage Managers) join with tonight's cast-- Darius de Haas, Stephen T. Shore, Bradford Cover, Tony Sheldon, Robert Zukerman, Richard Gallagher, Thom Sesma, Daphne Gaines, Mary Beth Peil, Kelly McAndrew, Rachel Botchan, Kimberly Immanuel and Cynthia Darlow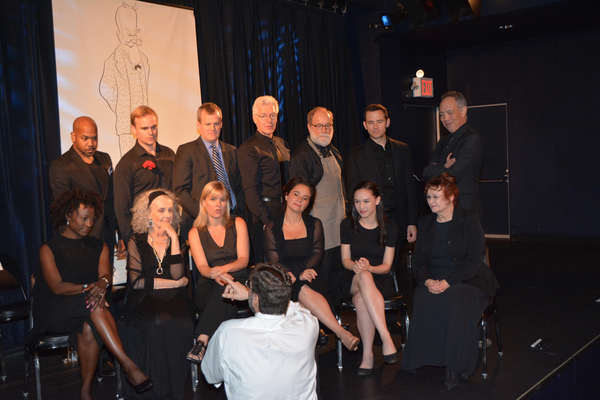 David Staller and Darius de Haas, Stephen T. Shore, Bradford Cover, Tony Sheldon, Robert Zukerman, Richard Gallagher, Thom Sesma, Daphne Gaines, Mary Beth Peil, Kelly McAndrew, Rachel Botchan, Kimberly Immanuel and Cynthia Darlow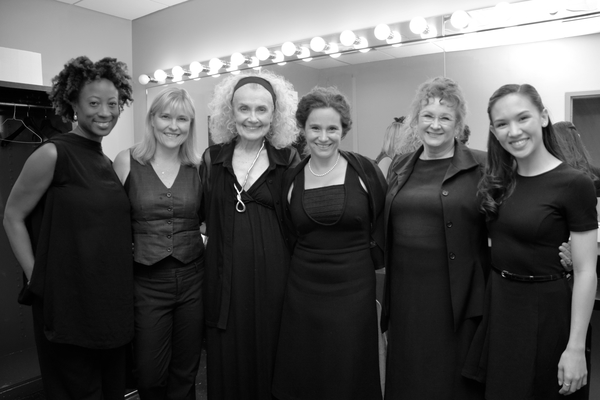 Daphne Gaines, Kelly McAndrew, Mary Beth Peil, Rachel Botchan, Cynthia Darlow and Kimberly Immanuel

Bradford Cover

Robert Zukerman

Thom Sesma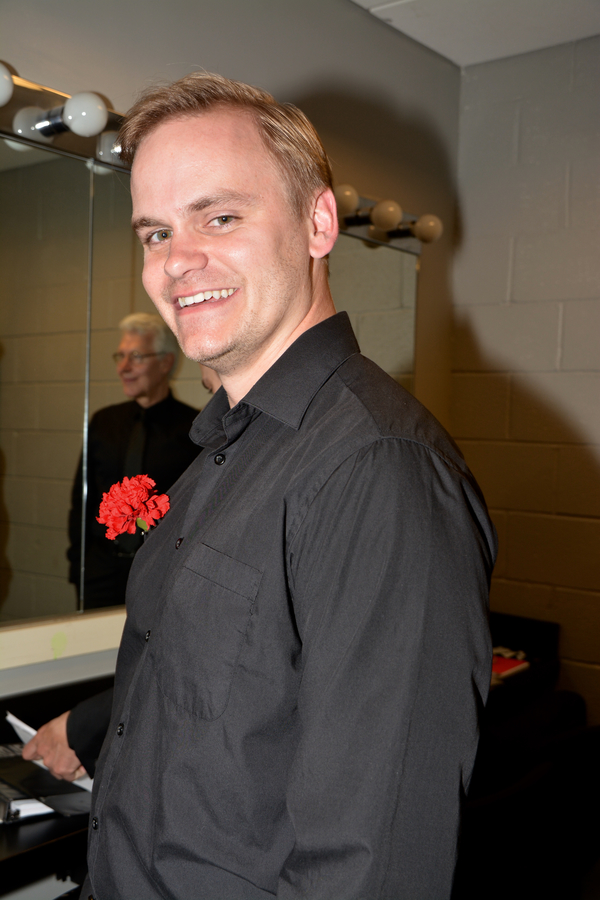 Stephen T. Shore

Tony Sheldon

Richard Gallagher

Tony Sheldon and Mary Beth Peil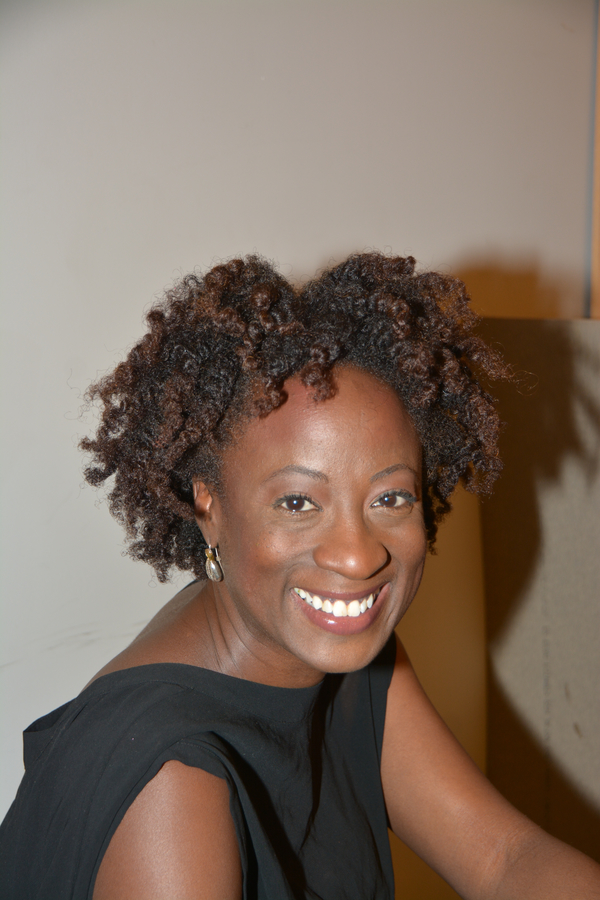 Daphne Gaines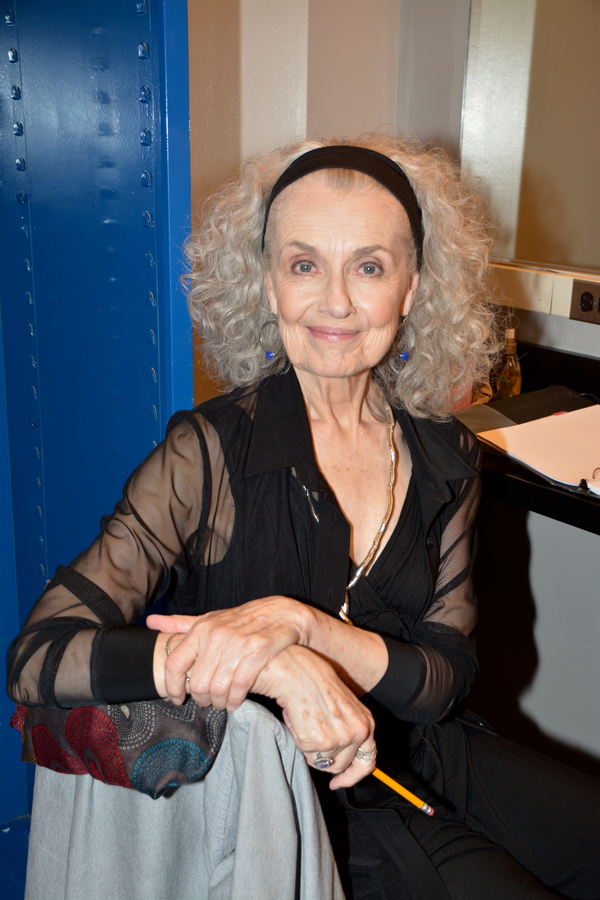 Mary Beth Peil

Kelly McAndrew

Rachel Botchan

Cynthia Darlow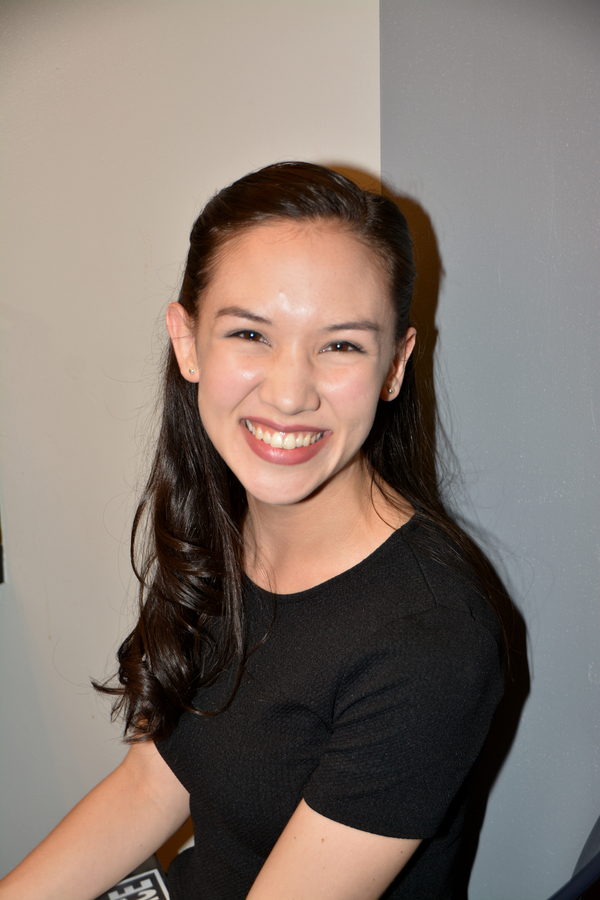 Kimberly Immanuel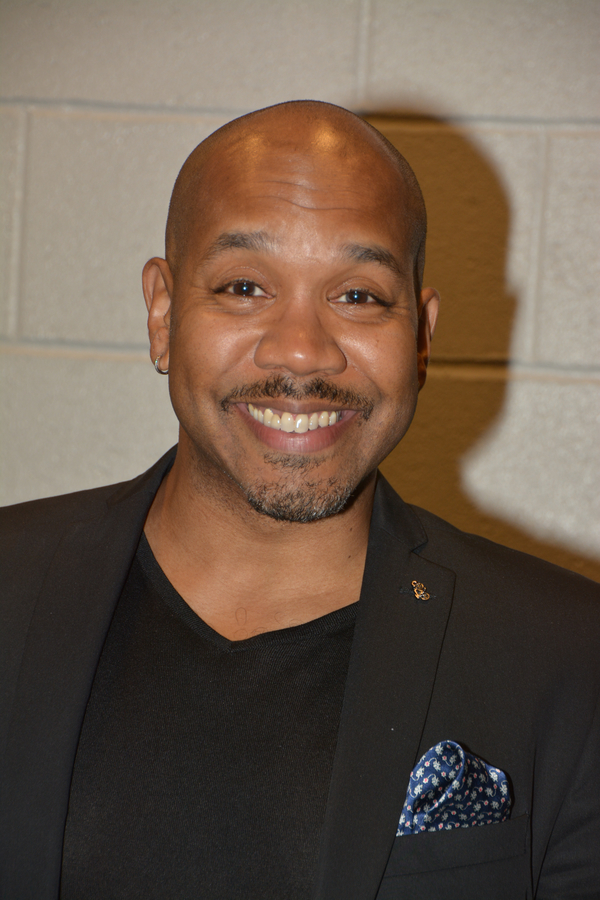 Darius de Haas

Robert Zukerman, Bradford Cover, Stephen T. Shore, Richard Gallagher, David Staller, Tony Sheldon, Darius de Haas and Thom Sesma

Kimberly Immanuel, Daphne Gaines, Mary Beth Peil, David Staller, Kelly McAndrew, Rachel Botchan and Cynthia Darlow

David Staller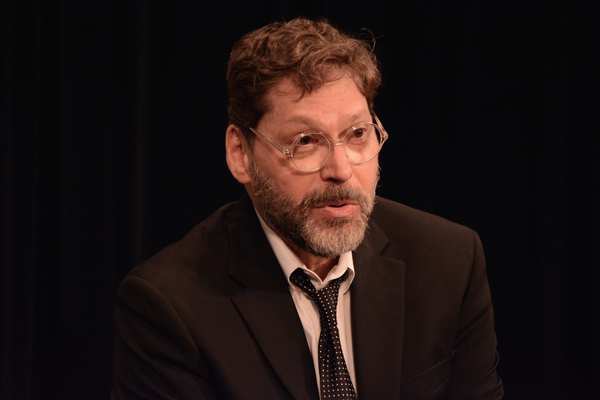 David Staller

David Staller

Daphne Gaines, Tony Sheldon, Cynthia Darlow, Kelly McAndrew, Rachel Botchan and Kimberly Immanuel

Bradford Cover and Darius de Haas

Richard Gallagher, Daphne Gaines, Tony Sheldon, Cynthia Darlow and Kelly McAndrew

Tony Sheldon

Kelly McAndrew

Robert Zukerman, Bradford Cover, Darius de Haas and Tony Sheldon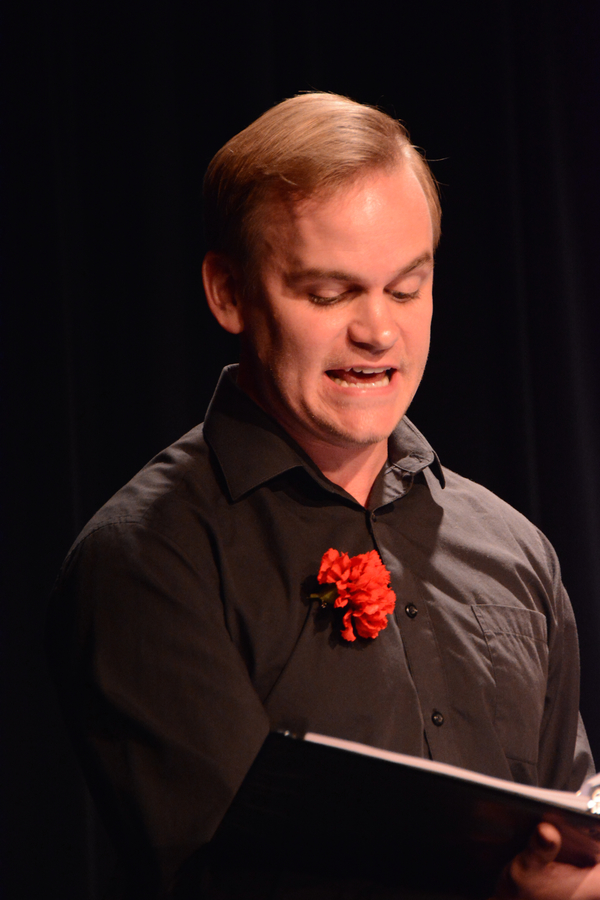 Stephen T. Shore

Kimberly Immanuel

Stephen T. Shore, Bradford Cover, Darius de Haas, Richard Gallagher, Tony Sheldon, Cynthia Darlow, Kelly McAndrew, Rachel Botchan and Kimberly Immanuel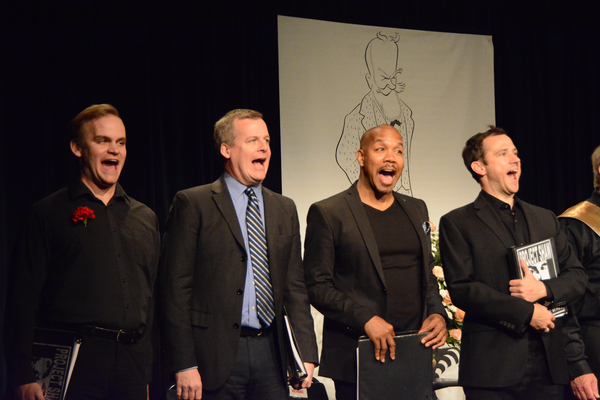 Stephen T. Shore, Bradford Cover, Darius de Haas and Richard Gallagher

Daphne Gaines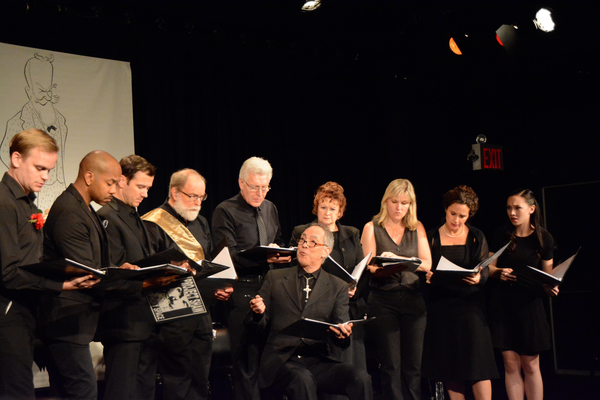 Stephen T. Shore, Darius de Haas, Richard Gallagher, Robert Zukerman, Tony Sheldon, Thom Sesma, Cynthia Darlow, Kelly McAndrew, Rachel Botchan ad Kimberly Immanuel

Thom Sesma, Cynthia Darlow and Kelly McAndrew

Tony Sheldon, Thom Sesma, Cynthia Darlow, Kelly McAndrew, Rachel Botchan and Kimberly Immanuel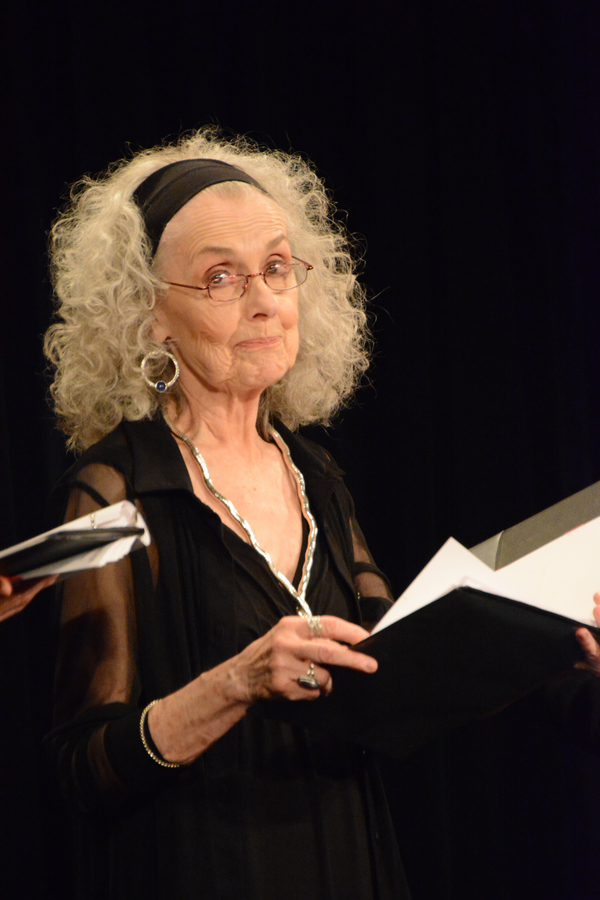 Mary Beth Peil

Tony Sheldon and Mary Beth Peil

Tony Sheldon and Mary Beth Peil

Tony Sheldon, Thom Sesma, Cynthia Darlow, Kelly McAndrew, Rachel Botchan, Kimberly Immanuel and Daphne Gaines

Kelly McAndrew, Cynthia Darlow, Rachel Botchan and Kimberly Immanuel

Cynthia Darlow, Rachel Botchan, Kimberly Immanuel and Daphne Gaines

Alyce Stark (General Manager), Stephen Brown-Fried (Associate Director) and the Gingold Theatrical Group Volunteers- Scott E. Weiner, Lisa Siegal, Miryam Wasserman, Corinne Maikarfi & Stephen Gelb (Symphony Space staff), Frank Murdocco (GTG office assistant), Carole Martin, Michael Adams. Chris Deatherage, Kristy Bodall & Courteney Lynn Leggett (GTG Stage Managers)