Mint to Present Ernest Hemingway Play 'Fifth Column'
The Drama Desk and Obie Award-wining Mint Theater Company will present the long-delayed World Premiere production of The Fifth Column by Ernest Hemingway-not the dramatization of a novel or story-but a drama written for the stage by one of America's most celebrated authors. Jonathan Bank, Mint Artistic Director, will direct.  Performances begin February 26th, 2008. 
 
Hemingway wrote The Fifth Column in 1937 when he was in Madrid working as a correspondent during the Spanish Civil War.  "While I was writing the play the Hotel Florida, where we lived and worked, was struck by more than thirty high explosive shells," Hemingway recounted in his introduction to the play when it was published the following year.  "If it is a good play, perhaps those thirty shells helped write it."
"The play revolves around the personal and political passions of Philip Rawlings, a counter-espionage agent living in the Hotel Florida and working for the Loyalist cause," state press notes. It has the defects of having been written in war time," Hemingway conceded, "But if being written under fire makes for defects, it may also give a certain vitality."
 
"It was written to be produced," he continued, "But one producer died after he had signed a contract to put it on and had gone to California to cast it.  Another producer signed another contract and had trouble raising money.  Reading it over I thought it read well, no matter how it might play and so decided to put it in with this book of stories [The First Forty-Nine Stories 1938].  "Later some one may want to produce it."
 
Indeed, two years later in 1940, The Theatre Guild did mount a production under the direction of Lee Strasberg.  After standing fast for over a year and declining to consider making any revisions, Hemingway concluded that he would never see the play produced unless he gave way-and then he gave way entirely-allowing the Guild to hire a Hollywood screenwriter to doctor the script rather than re-writing himself.  The produced play was so significantly altered that it was billed as "Adapted by Benjamin Glazer from the published play by Ernest Hemingway." 
 
Hemingway declined ever to see the bastardized play in performance.  In a letter to the producer written after the play's opening he said that no financial rewards that the production might offer would compensate for the damage he had done to his reputation by allowing Glazer to re-write his play.
 
Even in its diluted state, Hemingway's muscular brilliance was evident and the Theater Guild production was greeted with enthusiasm by many.  "The Fifth Column pierces closer to the chaotic agony of the contemporary world than anything we have had this season," wrote Brooks Atkinson in The New York Times.  Woolcott Gibbs of The New Yorker offered, "The quality of the original dialogue is still there, even if it has been slicked up to some extent for the Broadway trade.  On the whole, while Mr. Glazer has unquestionably simplified and cheapened the play here and there, I think it is emphatically worth seeing."
 
The play had a respectable run of eighty-seven performances, foreshortened in part by Franchot Tone's decision to return to Hollywood rather than extending his contract.  On May 18, 1940 the play closed-and has barely been heard of since.
 
"Mint Theater Company will present, for the first-time ever, The Fifth Column as it was originally written-not as the curious artifact of a famous writer's lesser work-but as a vibrant, original and compelling drama by a distinct and important American voice."  
 
In 2001, the Mint was awarded an Obie grant for "combining the excitement of discovery with the richness of tradition," and in 2002 a special Drama Desk Award for "unearthing, presenting and preserving forgotten plays of merit."
The Fifth Column will take place on the Third Floor of 311 West 43rd Street, beginning February 26th. For more information, visit www.minttheater.org
| | |
| --- | --- |
| Vote Now for the 2022 BroadwayWorld Off-Broadway Awards | |
| voting ends in | |
Related Stories
More Hot Stories For You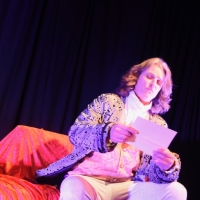 WISDOM OF A BRIGHTON WHORE Comes to SoHo Playhouse Next Week

December 8, 2022

Georgy Porgey pudding and pie. Perhaps the Trump, the Boris, the Andrew of his time... The Prince Regent (son of "Mad King George"), the archetypal Party Prince, who first popularised the original Brighton (UK), likewise had a penchant for building profusely, leaving debts, scandal, environmental calamity and grabbing p*ssies in his wake. 
---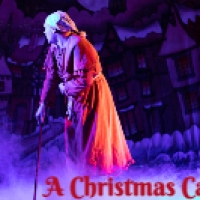 Photos: A CHRISTMAS CAROL The Musical Returns To Players Theatre

December 7, 2022

See photos of "A Christmas Carol the Musical" Off-Broadway at the Players Theatre.
---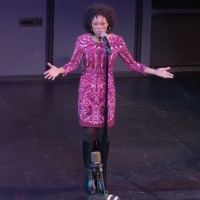 Video: Watch Highlights From PAAL Gala Honoring Shanta Thake

December 7, 2022

Watch highlights from Parent Artist Advocacy League's first gala at A.R.T./New York's Mezzanine Theater on December 3rd, 2022. Shanta Thake, Ehrenkranz Chief Artistic Officer at Lincoln Center for the Performing Arts, received PAAL's first Leader in Care award presented by Krissy Shields and Emmy and Tony-nominee Arian Moayed.
---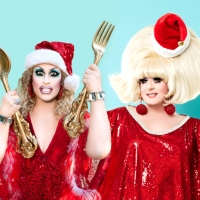 Drag Icons Lady Bunny & Jackie Beat Unite In Limited Off-Broadway Engagement of SILVER & GOLD, BITTER & OLD!

December 7, 2022

In the tradition of iconic comedy duos such as Lucy & Ethel, Laverne & Shirley and Trump & Putin, drag icons LADY BUNNY & JACKIE BEAT are joining forces for the first time ever in a live performance with the World Premiere of SILVER & GOLD, BITTER & OLD!, an evening of legendary leftovers & freshly-baked new material.
---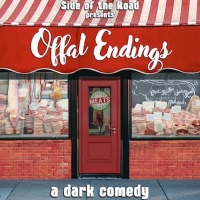 OFFAL ENDINGS World Premiere to be Presented at Theatre Row in January

December 7, 2022

Side of the Road Theater Company will present the world premiere of Offal Endings, a new dystopian comedy envisioning an immediate future of privatized assisted suicide with government and media complicity, written by John H. Klemeyer.
---