Ensemble Studio Theatre Announces 50th Anniversary Season, Beginning With William Jackson Harper's TRAVISVILLE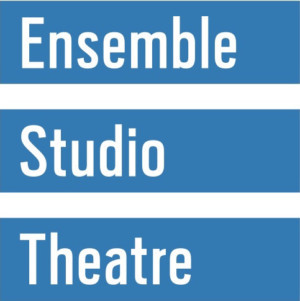 Ensemble Studio Theatre (EST) (William Carden, Artistic Director, Sarah McLellan, Executive Director) is proud to announce its 50th Anniversary season. The season will commence in October 2018 with the world premiere of TRAVISVILLE a new play by William Jackson Harper ("The Good Place") and directed by Steve H. Broadnax III (The Hip-Hop Project). This marks the playwriting debut of Harper, who has been developing the piece with EST over the past 8 years.
EST's emerging playwrights program YOUNGBLOOD (Graeme Gillis and RJ Tolan, Co-Artistic Directors) - perhaps best known for originating the Tony Award-nominated Hand to God - is also celebrating its 25th Anniversary. Prominent YOUNGBLOOD alumni include Annie Baker, Clare Barron, Amy Herzog, Martyna Majok (whose Pulitzer-winning The Cost of Living debuted as a one-act at Youngblood's monthly brunch), Lucy Thurber, and Leah Nanako Winkler. In 2019, YOUNGBLOOD will present the world premiere of GEORGIA MERTCHING IS DEAD, written by Catya McMullen (Locked Up Bitches).
Also in 2019, EST and The Alfred P. Sloan Foundation (Doron Weber, Vice-President, Programs), will present a new mainstage play TBA as part of its ongoing partnership. This season also marks the 20th Anniversary of the partnership. The season will conclude in May 2019, when EST and Radio Drama Network (Melina Brown, President) will present EST'S 37th MARATHON OF ONE-ACT PLAYS, the biennial festival series of brand new plays from emerging playwrights. All productions will take place at EST's Curt Dempster Theatre (549 W. 52nd Street, New York, NY 10019). Tickets can be purchased at www.ensemblestudiotheatre.org.
"We are fifty years old and we take great joy in seeing the work of artists who were first produced at EST appearing in theatres across the country. Two recent Pulitzer Prize winning playwrights, Annie Baker and Martyna Majok are alumnae of our Youngblood program," said William Carden. "But our real focus is on the future and honoring the process of giving life to new work that has brought us this far. So these are homegrown plays that speak powerfully to the present moment with passion, humor and originality. They celebrate our ongoing mission of being the place where you come to hear significant new voices for the first time."
---
TRAVISVILLE
By William Jackson Harper
Directed by Steve H. Broadnax III
Previews begin October 3, 2018
Opens October 11, 2018
Limited engagement through October 28, 2018
An ailing minister, a protege, a mayor, a journeyman preacher, a domestic, and her husband, have their lives irrevocably changed, when their community, untouched by the tumult of the civil rights movement, is compelled into a kind of reckoning once a stranger enters their lives, forcing them to take sides and take a stand.
The cast of TRAVISVILLE will include Stori Ayers (Pipeline), Denny Dale Bess (Year of the Rooster), Brian D. Coats (Jitney), Bjorn DuPaty (Office Hours), Lynnette R. Freeman (Luz), Joe Holt ("Scandal"), Ivan Moore ("Luke Cage"), and Shawn Randall (Fish Men).
Tickets for TRAVISVILLE are now on sale for $30, with tickets for students and seniors available for $25. The performance schedule is as follows: Monday at 7pm, Wednesday - Saturday at 7pm, Saturday at 2pm, and Sunday at 5pm. Tickets can be purchased at www.ensemblestudiotheatre.org.
---
GEORGIA MERTCHING IS DEAD
By Catya McMullen
Winter/Spring 2019
Gretchen, Emma and Whitney are thirty. They've been friends since they were teenagers. They've been sober since they were teenagers. As they set off on a road trip south--with homemade female urination devices, too much pie, ill-advised sexual escapades--to celebrate and mourn a figure from their past, GEORGIA MERTCHING IS DEAD reveals what it's like to face adulthood and death after growing up weird and possibly broken.
Casting and dates TBA.
---
EST's 37TH MARATHON OF ONE-ACT PLAYS
Plays TBA
May-June 2019
Inspired by the format in which Tennessee Williams and Eugene O'Neill honed their craft, EST held its first Marathon in 1977. Praised by critics and beloved by audiences, it launched an industry-wide revival of the short play form and broke new ground by putting new and established writers together on one stage. The Marathon has premiered new plays by David Mamet, Wendy Wasserstein, Steve Martin, Leah Nanako Winkler, Christopher Durang, Anna Ziegler, Olivia Dufault, Qui Nguyen, and countless others, including Martyna Majok, whose 2015 Marathon play John, Who's Here From Cambridge was expanded into the 2018 Pulitzer Prize-winning play Cost of Living.
---
The Ensemble Studio Theatre -- commonly known as EST -- was founded by Curt Dempster in 1968 with a group of 20 theatre artists. EST develops and produces original, provocative and authentic new plays. We engage and challenge our audiences in New York City and audiences across the country. A dynamic community of artists committed to the collaborative process, EST discovers and nurtures new voices and supports artists throughout their creative lives. We believe this extraordinary support yields extraordinary work.
Now with over 600 ensemble artists, EST has been under the artistic direction of William Carden since 2007. The company received two 2017 Drama Desk Award nominations for Where Did We Sit on the Bus? by Brian Quijada and one 2014 Drama Desk nomination for Bobby Moreno in Year of the Rooster by Olivia Dufault, who won the 2014 NY Outer Critics Circle John Gassner Award for a new playwright debut. Hand To God, which originated at EST, was nominated for five Tony Awards for its Broadway run. EST received a special Drama Desk Award for its "unwavering commitment to producing new works" in May of 2015.
Youngblood (Graeme Gillis and RJ Tolan, Artistic Directors) is EST's Obie Award winning, Drama Desk cited collective of emerging professional playwrights under the age of 30. Now in its 25th year, Youngblood nurtures new playwriting talent through regular meetings, readings, retreats, workshops and mainstage productions. Youngblood graduates include acclaimed writers Annie Baker, Amy Herzog, Clare Barron, Lucy Alibar, Robert Askins, Michael Lew, Martyna Majok, Elizabeth Meriwether, Qui Nguyen, Jen Silverman, Leah Nanako Winkler, and countless others whose work continues to be produced nationwide and beyond.
Radio Drama Network (Melina Brown, President) was founded by legendary audio drama director and producer, Himan Brown, to support art forms that use the spoken word to enrich our culture. Himan was a champion of all storytellers, from the tradition of the earliest stranger who wandered from town to town with tales of the latest news, to Academy Award-winning writers that contributed to his thousands of radio dramas, to the writers silenced by the Red Scare who were just trying to feed their families; Himan strove to keep writers writing and actors acting, telling tales that spun out in the grandest oral traditions of history, often addressing important social issues. Himan was the son of immigrants who became an actor, a director/producer and a gifted orator early in his life. His medium was the new frontier of radio. He began his career reading Yiddish stories over the airwaves from hotel bathrooms fashioned into audio studios, and quickly moved from packaging and starring in shows such as "Rise of the Goldbergs" to creating his own shows. During the height of radio, he created hundreds of radio series such as "Inner Sanctum," "Little Italy," "Grand Central Station," "Dick Tracy," "The Shadow," "Bulldog Drummond," and "The Thin Man." Following television's rise, he resurrected audio drama on the airwaves with CBS Radio Mystery Theater and Adventure Theater. Himan Brown lamented the dearth of dramatic and interesting programming on today's airwaves, and he continued to create shows and series well into his 90s. Himan created the Radio Drama Network as a family foundation to continue his philanthropic work. He was a husband, father, grandfather and great-grandfather who doted on his great-grandchildren. Himan Brown died three weeks' shy of 100 years old in 2010. Currently, RDN has wrapped a feature documentary, Don't Be Nice, in partnership with Bowery Poetry, which is about slam poets?. The film is now travelling to film festivals around the world and should have a wide release in 2019. ?RDN also is underwriting the mainstage play at EST, Travisville, along with the Marathon of Short Plays for the 2018-2019 season, along with other ongoing projects including the HearNow! Festival, CUNY TV's Himan Brown Radio and TV Studios, and The Bowery Poetry Media Studios.
The EST/Sloan Project (Graeme Gillis, Program Director; Linsay Firman, Associate Director) is designed to stimulate artists to create credible and compelling new theatrical works that explore the worlds of science, technology, and economics in order to challenge existing stereotypes of scientists and engineers in popular culture. Since its inception in 1998, the EST/Sloan Project has commissioned, developed, and produced the work of more than 300 playwrights, choreographers, composers, and theatre companies. Recent notable plays include Isaac's Eye by Lucas Hnath, Please Continue by Frank Basloe, and Photograph 51 by Anna Ziegler.
The New York based Alfred P. Sloan Foundation, founded in 1934, makes grants in science, technology, and economic performance. Sloan's program in Public Understanding of Science and Technology, directed by Doron Weber, supports books, radio, film, television, theater and new media to reach a wide, non-specialized audience.
Over nearly two decades, the Foundation's pioneering theater program, begun with a 1997 grant to Ensemble Studio Theatre for Arthur Giron's play about the Wright Brothers, Flight, has helped usher in the science play as a regular part of the theater canon. Commissioning close to 20 new plays each year through its two flagship partners, EST and Manhattan Theatre Club-and working with the National Theater in London and Playwrights Horizons in New York, among others-the Foundation has made "a Sloan" a coveted commission for any playwright embarking on a new play with a science and technology theme or character. Beginning with such renowned science plays as Proof, Copenhagen and Alan Alda's QED, more recent grants have supported Lucy Kirkwood's Mosquitoes, which recently sold out at the National Theatre in London, Leigh Fondakowski's Spill, Nick Payne's Constellations, a Broadway hit starring Jake Gyllenhaal and Ruth Wilson, Nell Benjamin's The Explorer's Club, Lucas Hnath's Isaac's Eye, and Anna Ziegler's Photograph 51, a 2015 prize-winner in London's West End starring Nicole Kidman.
Sloan also has a nationwide film program that includes support of six film schools, screenplay development programs with The Sundance Institute, Tribeca Film Institute, the San Francisco Film Society, Film Independent and the Black List, and has helped develop and distribute 20 feature films including Ben Lewin's The Catcher Was a Spy, premiering at Sundance this year, Morten Tyldum's The Imitation Game, Michael Almereyda's Experimenter, Andrew Bujalski's Computer Chess, Jake Schreier's Robot & Frank, and Rob Meyer's A Birder's Guide to Everything. The Foundation's book program includes early support for Hidden Figures: The American Dream and the Untold Story of the Black Women Mathematicians Who Helped Win the Space Race, now the highest grossing Oscar-nominated film of 2017 and winner of the San Francisco Film Society Sloan Science in Cinema Prize in December 2016.