AVENUE Q Debuts First-Ever Interactive Holiday Calendar Throughout December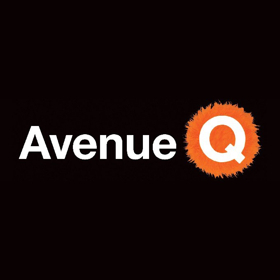 Just in time for the holiday season, Avenue Q announces the first-ever INTERACTIVE Avenue Q HOLIDAY CALENDAR! From December 1st through the 25th, the Tony Award-winning musical Avenue Q - now in its 16th year in NYC - will release special holiday-themed content and the opportunity to win fun Q prizes online at www.avenueq.com/holidaycalendar.
We all know what the internet is for, but now it's also for holiday fun! By clicking on the Avenue Q website, patrons can visit the calendar each day from December 1st through December 25th for Avenue Q-themed holiday content and for the chance to win a wide variety of items, including an autographed vinyl copy of the original Broadway cast recording of Avenue Q, show merchandise, a voicemail message on your phone recorded by Q's lovable, irascible, gravel-voiced Trekkie Monster, AND even a free MetroCard! If a free MetroCard doesn't make you feel special, what will?
AVENUE Q - which has been part of the fabric of New York since its sensational debut in 2003 - is now in its 16th year in NYC, having marked its 15th anniversary this past July.
Since it roared into the spotlight - with its singular cast of people and puppets including Princeton, Kate Monster, Rod, Nicky, Trekkie, Christmas Eve, Gary Coleman and Lucy T. Slut - opening on Broadway on July 30, 2003, Avenue Q has given over 6,000 performances, running seven years on Broadway before transferring to New World Stages in 2009, where it continues to play to large and happy houses.
AVENUE Q has music and lyrics by Robert Lopez and Jeff Marx, book by Jeff Whitty, and is directed by Jason Moore. Based on an original concept by Robert Lopez and Jeff Marx, with puppets conceived and designed by Rick Lyon, Avenue Q has musical supervision by Stephen Oremus, choreography by Ken Roberson, scenic design by Anna Louizos, costume design by Mirena Rada, lighting design by Howell Binkley, and sound design by ACME Sound Partners. Music director is Brian Hertz. Animation design is by Robert Lopez, incidental music is by Gary Adler, and casting is by Cindy Tolan & Adam Caldwell. Christine M. Daly is Production Stage Manager.
AVENUE Q became an overnight sensation on Broadway in July 2003 following a sold-out engagement and was extended four times after being presented Off-Broadway by Vineyard Theatre and The New Group.
AVENUE Q is produced at New World Stages, as it was on Broadway, by Kevin McCollum, Robyn Goodman, Jeffrey Seller, The Vineyard Theatre and The New Group.
At New World Stages, Avenue Q performs Mondays, Wednesdays, Thursdays and Fridays at 8:00 pm, Saturdays at 2:30 pm and 8:00 pm, and Sundays at 3:00 pm and 7:30 pm. Tickets can be purchased through Telecharge by calling 212-239-6200 or visiting www.telecharge.com. A limited number of rush tickets are available at the box office for each performance.
For more information about Avenue Q, please visit: AvenueQ.com