CINDERELLA Comes to Den Norske Opera This Month
Performances run 28 January–23 February.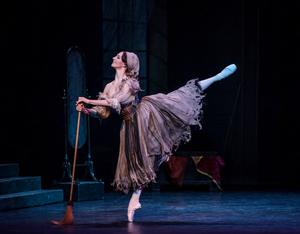 This fairytale ballet has impressive dancing, humor and great music. In the center stands the dreamer Cinderella , who is tormented by her stepsisters but is brave enough to stand up to them, and who goes to the ball and falls head over heels in love with the prince.
The National Ballet's version is signed by Ben Stevenson, and offers a slight twist: The roles of Cinderella's evil stepsisters are danced by male dancers.
There are more than 1,500 versions of the Cinderella story around the world - and that is perhaps not so surprising. Who doesn't hope that something unexpected and wonderful will one day happen? Ben Stevenson's choreography is danced in ballet houses in many countries. He wanted to create a Cinderella we can recognize ourselves in: " Despite the fact that many cannot do a pirouette, they will recognize themselves in love and courage " , he said.
Performances run 28 January-23 February.