Review: BORN THIS WAY at Color Line Fantasy - Wonderfully Vibrant Fantasy At Sea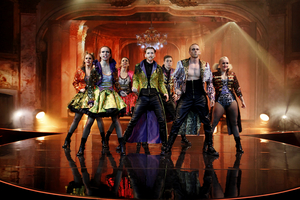 "Born This Way" is perhaps a misleading title as it is more a celebration of the performer and less about sexuality, and should there still be some families traveling who are afraid to expose their children to anything that may exhibit such content they can relax (unless some scenes showcasing perfect male upper body anatomy is too strong for them ).
This show is hands down the best show I have seen in this format. And is exactly what I thought was missing from my last visit to Wallmans earlier this year. It goes new places, includes a more modern, less expression. The show, produced by 2Entertain, radiates of creativity and enjoyment. With a highly talented international cast pf performers, good use of front projection and an eclectic song-list that also includes some lesser beautiful lesser known songs in the mix. For all the talent on stage, the costumes, by designer Cårejånni Enderud is the scene stealer. He has always produced highly creative costumes, but in this production it feels like he has been told to "go crazy".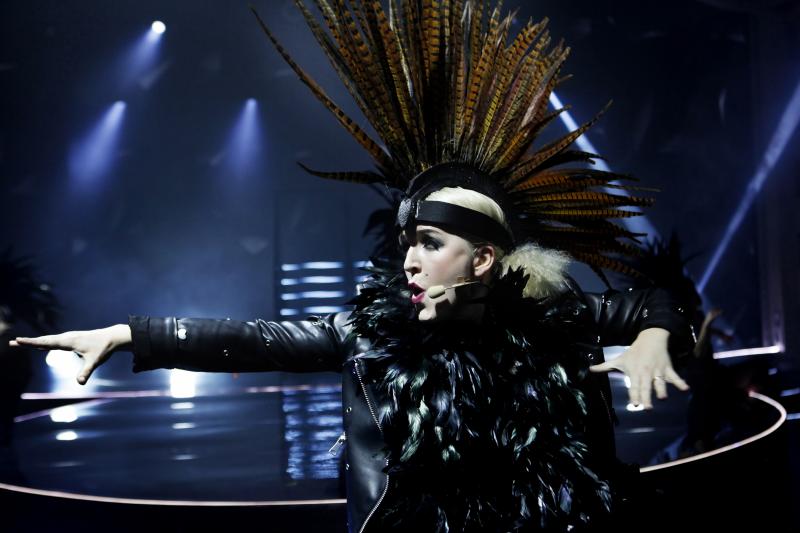 The cast for this performance was headed by John Magnus Masaki, Jack Hawitt, Paul Saunders, Jana Stelley, Robyn Mellor, Marion Range, Sara Bergström and Yuriy Sobolyev. They all have different strengths but most exhibits multiple talents in singing and dancing.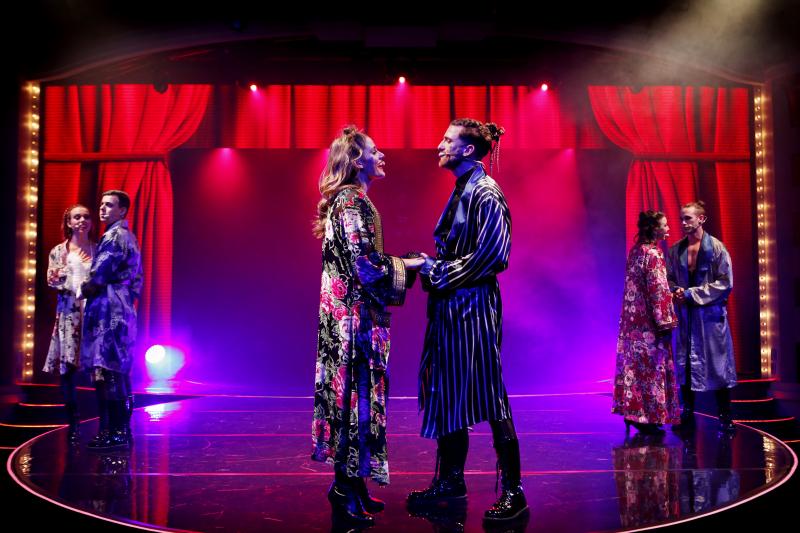 The standout performers for me was John Magnus Masaki and Jack Hawitt who displayed a great stage presence with a singing style that mastered different genres. Jana Stelley and Marion Range also gave lasting impressions. Everyone sings very well, but I felt the show was missing a mezzo power belter at times.
The Moulin Rouge inspirited show is divided into six segments (including an acrobatic act). It naturally starts with "Nature Boy" and dissolves into a energetic version of "The Greatest Show" from The Greatest Showman. We also get a dreamlike segment with hits such as "There must be an angel" and "Kyrie & Broken wings". The next segment is rock oriented. The cast do the entire "Elephant Love Song medley", which then transforms into a freak show segment that includes a wonderful rendition of "Let the music speak" by Marion Range. The final number is a magnificent version of "Born this way". Yes, there is much to enjoy in this show. Directors Mathias Carlsson and Tore Myklebust has crafted a fantastical performance world.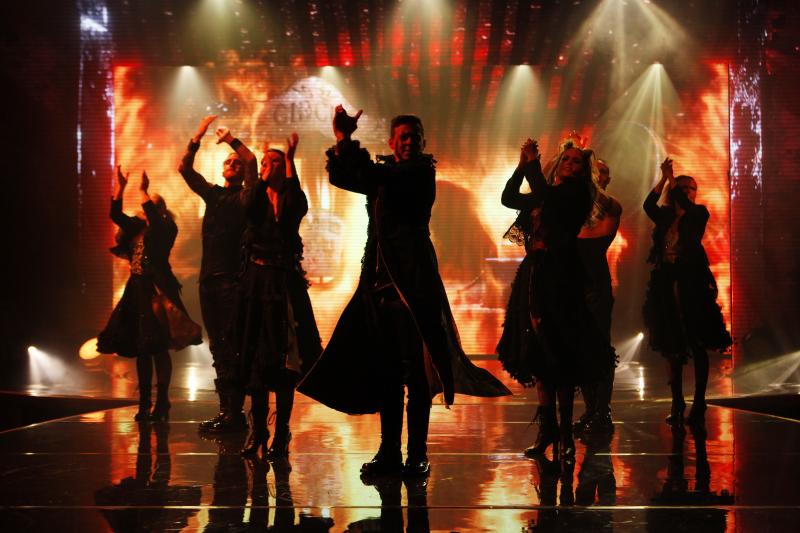 The choreography by Kirsty McDonald, Sara Bergström, Vyara Klisurka and Vasil Yovchevis is stylish and inventive. The fact that the show is presented on the high seas hasn't made the creative team hold back and play it safe. The performers are doing it "full out" with no hesitation. Considering the relatively small space the stage it is extended by an elevated circular platform which is used sparingly throughout the show. The scenic and design by Maris Jiri Polis is done by 3D animated video projections on a large LED screen. The design, like the costumes, have roots by both the Moulin Rouge and Tim Burton fantasy world. It complements the performers and never distracts from the action.
"Born This Way" is a tribute to the life of a performer and diversity. It is highly entertaining and worth the trip on Color fantasy alone. Anchors away!