NORWAY VIDEO COVERAGE PAGE 1
The latest videos from live + streaming theatre in Norway.
VIDEO: HAMLET Comes To Norway's National Theatre Next Month
by Alan Henry - July 22, 2021
Experience Hamlet , the greatest classic in theater history, actualized in a world of political chaos - under the auspices of Johannes Holmen Dahl. The production beings performances next month at Norway's National Theatre. Get a first look at the trailer below!...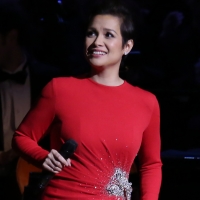 Watch Lea Salonga & Seth Rudetsky Live In Concert (At Home) This Weekend
by Alan Henry - June 23, 2020
Hosted by beloved musical director and Sirius XM Star Seth Rudetsky, Lea Salonga will headline a live concert this weekend, June 28th at 9 AM ET with a replay of the concert will also be available to watch one time only at 8 PM ET!...