World Premiere Of JUNGLE BOOK BALLET To Feature Musical Direction By Jason Tramm And Neel Murgai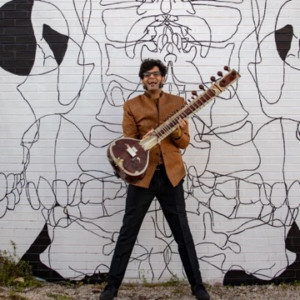 The world premiere of the Axelrod Contemporary Ballet Theater's production of "The Jungle Book" features an exotic musical backdrop that features a classical string quartet as well as Indian folk and classical compositions.
"'The Jungle Book' is not your run-of-the-mill ballet! It's an original 'dance-musical' that's an exotic fusion of east and west in terms of music, culture and dance," says Axelrod Contemporary Ballet Theater Artistic Director and Choreographer Gabriel Chajnik.
Mowgli, the protagonist of this story, does not have the access to human language. So, conveying expression, emotions, compassion, connectedness is realized through movement and sound....as it is in the animal kingdom."
Sound becomes Mowgli's moral compass and music his companion throughout his journey of self-discovery."
The performance is unique in that it crosses traditional cultural boundaries in both music and dance, including original music by composer and sitar player Neel Murgai [www.neelmurgai.com], juxtaposed with Indian classical and folk music and western classical pieces including works from Beethoven, Ravel, Bartok, Debussy to more current and modern pieces.
Performing live onstage, Murgai and tabla percussionist Shivalik Ghoshal are both members of the highly regarded Brooklyn Raga Massive. Music Director Jason Tramm [www.jasontramm.net] is arranging the score and leading a small ensemble of exceptional string players.
A resident of Brooklyn, NY, Murgai has been playing sitar for 25 years, having studied in India under the legendary Krishna Batt, with whom he continues to study. For the past seven years, his Raga Massive has held a weekly concert series and community jam session for a growing community of Indian music lovers, and they organize over 80 concert events each year in the metro New York area.
His compositions for "The Jungle Book" include his original works as well as classical and Indian folk pieces. Murgai will also do a bit of Mongolian throat singing as part of his performance.
"Gabriel [Chajnik] has created a very ambitious production that brings this classic Indian tale to life," says Murgai. "It's a moving story, and I find this work is more representative of Kipling's book."
A family favorite, "The Jungle Book" is a timeless literary masterpiece that's been published 500 times in over three dozen languages and also became an animated Disney classic.
Jason Tramm's work in the choral, symphonic and operatic realms have received critical acclaim throughout the United States and abroad.
A local resident of Ocean Grove, he serves as Artistic Director and Principal Conductor with the MidAtlantic Opera with whom he made his Carnegie Hall (Stern Auditorium) debut in 2015.
"This is such an interesting production," said Tramm. "Mixing ballet with classical and world music is very special. Watching it all come together is fascinating as I've never worked with these particular instruments before."
Tramm notes that Indian classical music predates western classical music by nearly 1,000 years.
"I love coming back to the Axelrod and working with Gabriel," noted Tramm. "He always finds interesting and contemporary spins on classic stories."
"The Jungle Book" runs on February 2 and 9 at 8:00 PM, February 3 at 3:00 PM, and February 10 at 1:00 and 5:00 PM. To subscribe to the Axelrod Contemporary Ballet Theater's season or to purchase individual tickets, visit www.axelrodartscenter.com or call the box office at (732) 531-9106 ext. 14. Ticket prices for "The Jungle Book" are: Premium Adult $54; Regular Adult $48; Premium Senior $46; Regular Senior $40; Students $26. Group, senior and student discounts are available.