The Prep In Eatontown to Host IMPROV JAM & CESD Talent Agency's Kerri Krilla for Weekend Workshop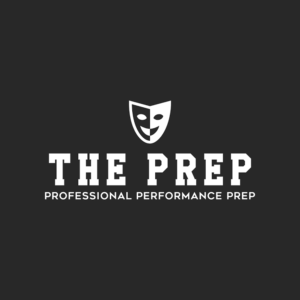 For over 20 years Improv Jam has been a leader in the underground movement to cultivate New Jersey comedy for the masses, creating a unique performance environment that includes every aspect of comedy. Throughout that time, their weekly shows have highlighted "Whose Line is it Anyway?" style improvisation, giving audiences the opportunity to experience AND help create a brand new show every evening.
ImprovJam alums include Nathan Fillion (star of ABC's "Castle"), Lou Taylor Pucci (star of "The Story of Luke" and "Evil Dead"), and Lorene Scafaria (writer "Nick and Nora's Infinite Playlist" & "Seeking a Friend for the End of the World"), and Sean O'Connor, (writer on "The Late Late Show with James Corden"). Mike O'Keeffe has been performing and teaching improv comedy professionally for over 25 years. After graduating from Villanova University in 1989, he worked in Orlando, Florida with the Sak Theatre Comedy Lab, where troupe-mates included cast members of "Whose Line is it Anyway?", "Castle" and "The Office". He received his MA in Education from Monmouth University in 1996, and has been a public school teacher for 20 years. He has done regional improv touring shows with former troupemate Wayne Brady, and has traveled across the country performing corporate comedy and team-building. He has developed programs to assist medical, education, and corporate professionals in their communication and leadership skills. He also works with many schools to help eradicate bullying, and to become better leaders. Recently, he presented a TED Talk on the concept of "Play" called "Using Improv to Become a Better Human". Mike is an Adjunct Professor at Monmouth University, where he teaches Critical Discourse. Last spring, he was a keynote speaker at the National Youth Leadership Council's, "More Powerful Together" conference in Washington DC, which brought together educational leaders and future educators. Just last week he was hired by both Ocean County College and New Horizons in Autism to teach his improv program "Laughing With Me" for children, teens, and adults with ASD.
Also this weekend, The Prep is thrilled to bring back CESD Talent Agency's Kerri Krilla for this special request workshop for all of our Prep-'Rents and interested local parents with children/teens in the industry!
Filming home auditions can be stressful for parents (and their children/teens who are performing in them)! CESD Talent Agent Kerri Krilla will answer your questions and explain how to film Home Video Audition Submissions for your children/teens, as well as go over the do's and don't's of submitting. Parents will enjoy bonus instruction on how to record Home Voiceovers as well!
Sunday, December 3rd - 10am-11am
$45/Prep-'Rent
$55/General Public - Must RSVP - No walk-ins
IMMEDIATELY FOLLOWING:
(For Prep students ages 6-19)
**Animation Voiceover Workshop w/ CESD's Kerri Krilla**
11am-Noon
$45/student (Parents attending prior workshop enjoy $75 COMBO TOTAL for both!)
$55/General Public - Must RSVP - by audition only - No walk-ins