The 2018 Garden State Film Festival Announces An Open Casting Call With TV and Film Casting Director And Producer Donna McKenna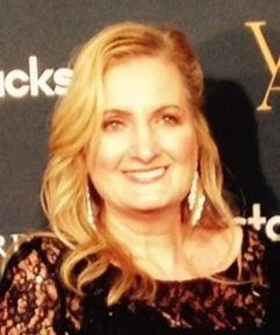 The 16th Annual Garden State Film Festival is thrilled to welcome renowned Casting Director/Producer Donna McKenna, who will be hosting an 'OPEN TALENT CASTING CALL' on Saturday March 24th, beginning at 9:30 a.m. at the Jersey Shore Arts Center, 66 South Main Street, Ocean Grove. Donna is a well- respected, award winning, international casting director, producer, and educator. She has cast and produced numerous independent features, short films, television shows, audio shows, pilots and web series with over 20 years of experience behind her. Those who are interested in meeting with Donna can email her in advance at dmmcasting@aol.com to request an appointment time.
She asks that talent come prepared with two photos/headshots, resumes and a 1-2 minute monologue or 16 bars of a song that can be performed acapella. Talent will also be able to ask Donna any 3 questions about the business. This once-in-a-lifetime opportunity to appear in front of a top-notch industry professional, gain insight and receive valuable feedback is not to be missed!!
Donna will keep information about talent she meets with on file, to be considered for a future audition or role, but meeting with her does not guarantee an audition or employment. One lucky person will receive two - 1-hour SKYPE workshops/ Q&A/ or coaching sessions ($300 value) with Donna, as per her availability. The name will be picked at random at the end of the day. The Casting Call is FREE with the suggested donation of the purchase of a screening block ticket $15 to be used over the GSFF weekend.
Donna's films have screened at prestigious festivals such as The Tribeca Film Festival, Festival de Cannes Berlin International Film Festival, Milan Film Festival and numerous Oscar Qualifying Short Film Festivals. Donna was nominated for a 2017 Voice Arts Award for Outstanding Casting for the audio show Powder Burns. Donna, along with the cast, was nominated for and won the Best Performance Audio Show Award.
In 2015, she was awarded the Casting Award of Merit at the IndieFest Film Festival for casting the film Leaves of the Tree, this film can currently be seen in select theaters and on DigiNext Films. Some of her casting & producing credits include: Excuse Me for Living, End, Honor, Oiled Up, Coach of the Year, Night Sweats, Heather, Nicky & Nicky, When The Network Dies,'79 Parts, The Networker, West The Fifth Borough, Wholly Broken, Clinton Road and A Cry from Within, thru from various distribution companies some of these films can be seen on Amazon Prime and iTunes.
When it comes to casting Donna has the ability and expertise to think outside of the box. She has cast a myriad of award winning actors as well as discovering new and rising stars at the very early stages of their careers. From film, television and stage her ensemble casts have
As a seasoned award-winning producer, Donna is the ultimate team player. She has built a reputation for her successful negotiating skills and is respected for her critical and creative thinking and problem solving. Donna loves actors.
Donna is a proud member of the Casting Society of America and New York Women in Film & Television. She is an appointed Member of the Board of the Suffolk County Film Commission and she volunteers her time as a jury judge at many renowned film festivals. For a complete list of Donna's credits, please visit: http://pro.imdb.com/name/nm0571353/
The Garden State Film Festival (GSFF) was envisioned by 25-year film industry veteran Diane Raver and the late Hollywood actor Robert Pastorelli in 2002 and launched the following year. Since 2003, thousands of films have made their public premiers, hundreds of thousands of people from around the world have attended; and the total infusion of cash to local businesses since inception exceeds $5 million. It was held in Asbury Park, in and around the Convention Center complex. From 2014 to 2017, it was held in Atlantic City. Beginning in 2018, it will move back to Asbury Park. The GSFF is a 501-c-3 non- profit organization. For more information about the Garden State Film Festival, contact: info@gsff.org