Latest News on Robert Pastorelli
Latest News on Robert Pastorelli
Robert Pastorelli News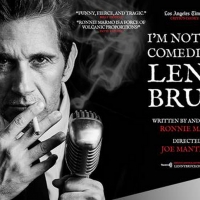 Ronnie Marmo Brings His Hit Solo Play To The Vogel/Basie Center Next Month
by Stephi Wild - Sep 14, 2021
Written by and starring New Jersey native (Woodbridge) RONNIE MARMO and directed by Tony Award winner JOE MANTEGNA (star of TV's CRIMINAL MINDS), the funny, powerful, provocative and moving portrait of the Legendary Lenny Bruce recently played to SRO audiences in Chicago, Off Broadway and Los Angeles among other cities.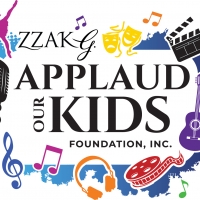 Nonprofit To Host Unique Step Into The Spotlight Soiree & Talent Competition Virtual Fundraiser
by A.A. Cristi - Sep 21, 2020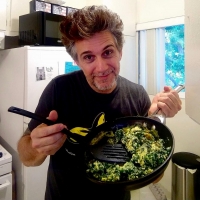 BWW Spotlight Series: Meet Ronnie Marmo 'Ä" An Actor, Director, Producer, Playwright, and Artistic Director of Theatre 68 in NoHo and NYC
by Shari Barrett - Mar 27, 2020
With the current theatre world on hiatus, I have created a Spotlight Series on Broadway World Los Angeles which features interviews with some of the many talented artists who make our Los Angeles theatre community so exciting and vibrant thanks to their ongoing contribution to keeping the arts alive in the City of the Angels. And like all of us, how are they dealing with the abrupt end of productions in which they were involved? This Spotlight focuses on Ronnie Marmo, an actor, director, producer, playwright, and Artistic Director of Theatre 68 who has been touring the country with his dynamic solo show I'm Not A Comedian...I'm Lenny Bruce. I attended the show more than once and was excited to hear the news of its New York City and Chicago production dates, which of course are now on hold.
Theatre 68 Presents DEATH WITH DIGNITY...COMES IN A MILKSHAKE
by Julie Musbach - Sep 10, 2019
Theatre 68 is delighted to present a?oeDeath With Dignitya??Comes In A Milkshake,a?? another world premiere by Sam Henry Kass. This will be the fifth collaboration between director Ronnie Marmo and Sam Henry Kass, The show will open October 18, 2019, with one preview October 17 at Theatre 68
I'M NOT A COMEDIAN...I'M LENNY BRUCE Returns to LA for Encore Run
by Julie Musbach - Jul 1, 2019
I'M NOT A COMEDIAN...I'M LENNY BRUCE ran for nine months Off Broadway and for an unprecedented 110 performances in Los Angeles, receiving enormous critical acclaim and dozens upon dozens of rave reviews.

I'M NOT A COMEDIAN...I'M LENNY BRUCE Will Close June 8 Prior to National Tour
by Stephi Wild - May 16, 2019
RONNIE MARMO's tour-de-force embodiment of the most controversial comedian of all time, the hit solo show I'M NOT A COMEDIAN…I'M LENNY BRUCE will play its final performance on Saturday, June 8 at 8:00 PM, prior to a national tour. Written by and starring RONNIE MARMO and directed by Tony Award winner JOE MANTEGNA (star of CBS' CRIMINAL MINDS), the funny and provocative play began as a limited engagement at the Cutting Room and continued performances at the world-famous Theatre of Varieties, The Box (189 Chrystie Street, Manhattan).
Garden State Film To Present Live Script Reading Of 2019 Screenplay Competition Winner
by Julie Musbach - Mar 19, 2019
In addition to the over 245 fabulous films from around the globe screening throughout The 17th Annual Garden State Film Festival's spectacular FIVE-DAY EVENT March 27-31st, GSFF is presenting the following informative and inspiring professional panel discussions. These lively discussions and workshops offer an array of fascinating topics related to film production and the industry.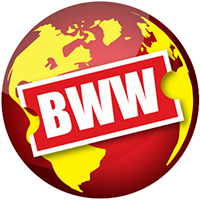 I'M NOT A COMEDIAN...I'M LENNY BRUCE Resumes Performances Tonight
by A.A. Cristi - Mar 8, 2019
Following multiple extensions at his original Midtown home, America's most controversial comedian resumes performances in his downtown Manhattan roots. I'm Not a Comedian…I'm Lenny Bruce begins an eight-week engagement at the world-famous theatre of varieties The Box on Friday, March 8. Performances will be Thursday and Friday at 8pm; and Saturday at 3pm and 8pm. For full performance schedule and to purchase tickets, ranging in price from $59-$149, please visit www.LennyBruceOnStage.com. I'm Not A Comedian…I'm Lenny Bruce runs approximately 90 minutes, explores mature themes, and includes strong language & nudity.

Burlesque Artist Pearls Daily Joins I'M NOT A COMEDIAN...I'M LENNY BRUCE
by Julie Musbach - Mar 7, 2019
Audiences following the sensational solo performance I'm Not a Comedian…I'm Lenny Bruce to its new downtown home will now get an extra dose of vintage entertainment. Producers Just Words Productions, LLC, in association with Theatre 68 and Lenny Bruce's daughter, Kitty Bruce, are pleased to welcome acclaimed burlesque artist Pearls Daily as the opening act when I'm Not a Comedian…I'm Lenny Bruce resumes performances at the world-famous theatre of varieties The Box on Friday, March 8.
GARDEN STATE FILM FESTIVAL Announces Final Call For Entries
by A.A. Cristi - Nov 5, 2018
The Garden State Film Festival (GSFF), New Jersey's premier annual celebration of independent film, would like to remind those wishing to have their work considered to SUBMIT NOW for the 17th Annual GSFF. The Festival's deadline for submission is December 1, 2018. GSFF 2019 will be held in Asbury Park on March 28-31st. This is the LAST CALL FOR ENTRIES.