RAGTIME Comes to SOPAC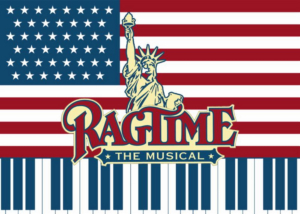 Ragtime will be presented July 19, 20, 26 and 27, 2019 at 8 pm; and July 21 and 28, 2019 at 2 pm, at The South Orange Performing Arts Center, 1 SOPAC Way, South Orange, NJ 07079.
Light Opera of New Jersey continues its 24th Season of operetta and musical theatre with a production of Ragtime the Musical directed by Jeffrey Fiorello with musical direction by Charles Santoro and choreography by Aimee Mitacchione. Tickets at www.sopacnow.org or by calling 973-313-2787.
Winner of the 1998 Tony Award for Best Book of a Musical, Best Original Score and Best Orchestration (in addition to 10 other nominations/individual awards), this sweeping musical portrait of early-twentieth-century America tells the story of three families in the pursuit of the American Dream. Set in the volatile melting pot of turn-of-the-century New York, three distinctly American tales are woven together - that of a stifled upper-class wife, a determined Jewish immigrant and a daring young Harlem musician - united by their courage, compassion and belief in the promise of the future. Together, they confront history's timeless contradictions of wealth and poverty, freedom and prejudice, hope and despair . . . and what it means to live in America.
Purchase tickets here!