Premiere Stages To Present Full Production Of NJPAC Stage Exchange Commission BRICK CITY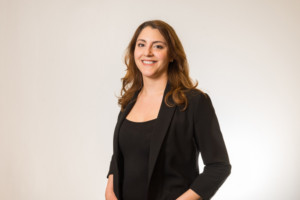 Premiere Stages at Kean University will present Nicole Pandolfo's Brick City September 6-23 in Kean University's Bauer Boucher Theatre Center (Vaughn Eames Hall, 1000 Morris Avenue, Union, N.J.). Originally commissioned over a two-year cycle through the NJPAC Stage Exchange and now receiving its first professional production, Brick City will feature actors Rafael Benoit, Jacqueline Correa, Madison Ferris and Chris Grant. Jessi D. Hill, who helmed this season's workshop of Deneen Reynold-Knott's Baton, directs.
Now in its fourth year, the NJPAC Stage Exchange pairs cutting-edge play development with insightful community dialogue. An innovative partnership between the New Jersey Performing Arts Center (NJPAC), the New Jersey Theatre Alliance, and three professional producing theatres, the program annually commissions three new plays by three Garden State playwrights, presents free readings of the plays with public commentary at NJPAC in Newark, and ultimately results in three full productions of the plays at the collaborating theatres the following season.
Worlds collide in Ms. Pandolfo's topical and compelling new play when Jessie, a combative high school senior with a disability, and Darnell, the star player of the high school basketball team, find themselves together in extended study hall during the most important marking period of their lives. As Darnell inches dangerously close to throwing away a lucrative college scholarship and Jessie a potential career as an artist, both discover things aren't always as simple as they may seem.
"Brick City is the culmination of a highly collaborative initiative between Premiere Stages, the New Jersey Performing Arts Center and the New Jersey Theatre Alliance, and we could not be more excited to end this cycle with a full production of Nicole's fine play," stated producing artistic director John J. Wooten. "The project fully embodies our mission and commitment to New Jersey based communities and local artists."
A resident of Ridgewood, Ms. Pandolfo is a 2017 Dramatist Guild Fellow. Her work has been developed at the Eugene O'Neill Theater Center as a Playwright Observer, at Tofte Lake as a Jerome Foundation Fellow, and the Lark. She was a finalist for the Stanley Drama Award, the Edward Albee Foundation Fellowship, and the Leah Ryan Fund for Emerging Women Writers. She is a member of The Actors Studio in the Playwright/Director Unit and received her MFA at Hunter College.
Ms. Hill currently serves as the artistic associate for Flying Carpet Theatre Company and the literary team director for Rattlestick Playwrights Theater. She is a recipient of the Denham Fellowship from the Stage Directors and Choreographers Foundation, an alumna of the Women's Project Lab, and an affiliated artist at New Georges. She previously served as associate artistic director of terraNOVA Collective, where she co-created the Groundbreakers Playwrights Group and Groundworks new works program.
The accomplished cast includes Rafael Benoit, previously seen on television's "Law and Order: SVU," "The Blacklist: Redemption" and "Gotham"; Jacqueline Correa, whose distinguished regional credits include the Guthrie Theater, Arena Stage and Arkansas Rep; Madison Ferris, who recently made her Broadway debut opposite Sally Field in Sam Gold's acclaimed revival of The Glass Menagerie; and Chris Grant, a Linden resident and current Kean Theatre Conservatory student making his professional debut.
Patrons are encouraged to arrive early for the performance and enjoy a free art exhibit presented by Kean Galleries in conjunction with the production. Newark's Papers, a collaboration between Kean alumnus Nelson Álvarez and acclaimed curator Alexis Mendoza, features detail drawings of Newark's industrial buildings, a favorite subject of Brick City's fictional Jessie, an aspiring photographer. The exhibit will run now through September 23 in the James Howe Gallery, located on the first floor of Kean University's Vaughn Eames Hall.
Audience members are also invited to further engage with the issues raised by Ms. Pandolfo's thought-provoking play through free post-show discussions with community leaders, local experts and artists involved with the production after select matinee performances (September 9, 15 and 22 at 3:00 pm). Featured speakers include Ms. Pandolfo (Sunday, September 9); Mr. Álvarez and Mr. Mendoza (Saturday, September 15); and Jeremy Johnson, executive director of Newark Arts (Saturday, September 22). Premiere will also offer a series of informal pre-show talks every Saturday evening 30 minutes prior to performance in the lobby of the theatre.
Brick City runs September 6-23 in the Bauer Boucher Theatre Center on the Kean University main campus in Union, N.J. Performances take place Thursdays and Fridays at 8:00 pm, Saturdays at 3:00 pm and 8:00 pm, and Sundays at 3:00 pm. Tickets are $30 standard, $20 for senior citizens and Kean alumni and staff, and $15 for students and patrons with disabilities. Significant discounts for groups of 8 or more apply. To make reservations or to order a season brochure, please call the box office at 908-737-7469 or visit Premiere Stages online at www.premierestagesatkean.com.
Tickets are also available for Premiere Stages' exclusive Brick City Opening Night Party on Friday, September 7. This event features a pre-show party with wine, hors d'oeuvres, live music, and breathtaking views of the New York City skyline in Kean's North Avenue Academic Building event space, reserved seating for the performance, and a post-show champagne toast and dessert reception with the cast. Tickets for this exclusive event are $65, and may be purchased by calling 908-737-7469 or emailing ticket@kean.edu.
Premiere Stages offers affordable prices, air-conditioned facilities and free parking close to the theatre. Premiere Stages also provides free or discounted tickets to patrons with disabilities. All Premiere Stages facilities are fully accessible spaces, and companion seating is available for patrons with disabilities. Assistive listening devices and large print programs are available at all times; publications in alternate formats are available with advance notice. Please call 908-737-4077 for a list of sign-interpreted, audio-described or open-captioned performances. For more information, please visit Premiere Stages online at www.premierestagesatkean.com.
Premiere Stages is made possible in part through funding from W. John Bauer and Nancy Boucher, The New Jersey State Council on the Arts, The Geraldine R. Dodge Foundation, The Shubert Foundation, The Northfield Bank Foundation, The Wallerstein Foundation for Geriatric Life Improvement, The Hyde and Watson Foundation, The Union Foundation, E.J. Grassmann Trust, The New Jersey Theatre Alliance, Investors Foundation, The Union County HEART Grant, Les Malamut Art Gallery, Actors' Equity Association Foundation, and through the generous support of individual patrons and local organizations. Discover Jersey Arts is our marketing partner. Visit www.JerseyArts.com for more information about other arts programming happening around the Garden State.
ABOUT PREMIERE STAGES
Created in 2004, Premiere Stages is the professional Equity theatre in residence at Kean University. Through its unique partnership with Kean, Premiere's play development programs, educational initiatives, and professional development opportunities actively embrace the university's academic curriculum while expanding the scope, accessibility, and prestige of the professional programming on campus. For more information, please visit Premiere Stages online at www.premierestagesatkean.com.
ABOUT KEAN UNIVERSITY
Founded in 1855, Kean University has become one of the largest metropolitan institutions of higher education in the region, with a richly diverse student, faculty and staff population. Kean continues to play a key role in the training of teachers and is a hub of educational, technological and cultural enrichment serving nearly 15,000 students. The University's five undergraduate colleges offer more than 50 undergraduate degrees over a full range of academic subjects. The Nathan Weiss Graduate College offers six doctoral degree programs and more than 60 options for graduate study leading to master's degrees, professional diplomas or certifications. With campuses in Union and Toms River, New Jersey, and Wenzhou, China, Kean University furthers its mission by providing an affordable and accessible world-class education. Visit www.kean.edu.
Photo: Premiere Stages will present Brick City by Ridgewood resident Nicole Pandolfo September 6-23 at Kean University. Photo by Ian Alfano.