Latest News on Jacqueline Correa
Jacqueline Correa News
Andrew Barth Feldman Joins Netflix's A TOURIST'S GUIDE TO LOVE
by Michael Major - May 6, 2022
Feldman is set to join Ben Feldman, Missi Pyle, Jacqueline Correa, Nondumiso Tembe, Glynn Sweet, Alexa Povah, Rachael Leigh Cook, Scott Ly, Thanh Truc and Le Thien in the new ensemble romance. Morgan Lynee Dudley, who was recently seen on Broadway as Frankie Heely in Jagged Little Pill, has also joined the cast.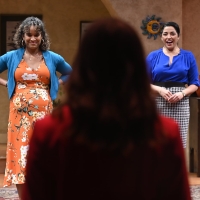 BWW Review: DREAM HOU$E is Poignantly Relevant at The Alliance Theatre
by Ella Outlaw - Feb 12, 2022
Playing on The Alliance's Hertz Stage, DREAM HOU$E follows the story of two Latinx sisters - Julia and Patricia Castillo - as they sell their family home on a popular home renovation TV show. Foundations crack as the walls begin to talk and not a single tile in the house is without a story to tell. [Written by Ella Outlaw]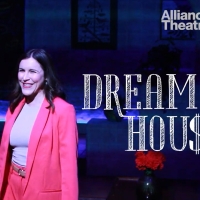 VIDEO: See a Sneak Peek of the World Premiere of DREAM HOU$E
by Chloe Rabinowitz - Feb 2, 2022
DREAM HOU$E follows two Latina sisters who go on an HGTV-style reality show to sell their family home, hoping to capitalize on the gentrification happening in their 'changing neighborhood.'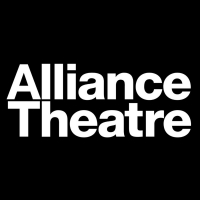 The Alliance Theatre to Present the World Premiere of DREAM HOU$E
by Chloe Rabinowitz - Jan 12, 2022
DREAM HOU$E will have its world premiere on the Hertz Stage at Alliance Theatre Jan 28 – Feb 13, 2022.  Opening night is Wednesday, February 2, 7:30 p.m.  A filmed version of DREAM HOU$E will also be available to stream online February 11 – 27, 2022, on the Alliance's website.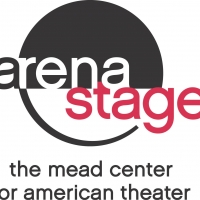 Arena Stage and The Atlantic Council Premiere VETERANS DAY 2020
by Chloe Rabinowitz - Nov 6, 2020
Arena Stage at the Mead Center for American Theater will partner with The Atlantic Council for the virtual premiere screening of VETERANS DAY 2020. This cinematic celebration of military service will debut on Wednesday, November 11, 2020 at 4:30 pm EST and will remain available to the public for free for 26 weeks.
Photo Flash: Arena Stage's JQA Celebrates Opening Night
by Julie Musbach - Mar 19, 2019
Arena Stage's JQA celebrated opening night on March 15, 2019. Check out photos from the evening below!
Review Roundup: What Did The Critics Think of JQA at Arena Stage?
by Alan Henry - Mar 18, 2019
JQA is running through April 14, 2019 at Arena Stage.

BWW Review: JQA Brings Past to Present at Arena Stage
by Rachael Goldberg - Mar 17, 2019
'JQA' is an ambitious, delightful work that not only makes for an enjoyable theater experience, but also leaves its audiences ruminating on the deeper philosophies it explores. The strong cast and clever production designs are worth the trip alone, but the overall result is something that will linger in minds long after the lights have lifted, much like any presidential legacy.

Photo Flash: Get A First Look At JQA at Arena Stage
by Alan Henry - Mar 7, 2019
BroadwayWorld has a first look at Aaron Posner's JQA, recipient of an Edgerton Foundation New Play Award. The first of Posner's plays that is not adapted from an existing work, JQA shines a spotlight with humor and care on an ineffectual presidency, the idea of government and how a society lives in relationship to it, and the American experiment as it continues to evolve. Directed by Posner as well, JQA runs March 1 through April 14, 2019 in the Arlene and Robert Kogod Cradle.
BWW Interview: Arena's JQA Explores the Complicated Legacy of a Complicated American
by Benjamin Tomchik - Feb 27, 2019
Lamented as an ineffectual president, and later celebrated by then-Senator John F. Kennedy as a legislative statesman in his landmark book Profiles in Courage, Adams' legacy will get a long overdue reexamination thanks to Arena Stage and their world-premiere production of Aaron Posner's new play JQA.