Photos: Shaken Not Stirred Players Celebrate 2nd Gala Opening at New Gateway Playhouse
It was another sold-out weekend of gala performances at the new Gateway Playhouse in Somers Point, NJ, when The Shaken Not Stirred Players performed their highly anticipated return of "Broadway By Request." Scroll down for photos!
Musical Director Scott Breiner, along with the cast of 10, performed a 2-hour show on Saturday evening and Sunday afternoon to eager audiences, most of which attended the first weekend of opening with Tony nominee Andrea McArdle.
The Gateway Playhouse re-opened after a long nine year renovation headed by the Theater Collaborative of South Jersey and the city of Somers Point. The playhouse will be a year-round operation with plays, musicals, new works, concerts, cabaret acts, and festivals.
Keith D. Cooper is the executive director along with James Dalfonso as president of the Board of Directors.
Next up for the Gateway is a production of "She Loves Me" presented by the Shaken Not Stirred Players for two weekends starting September 22nd. For tickets and info on all productions through 2017, visit www.gatewaybythebay.org or call 609-653-0553.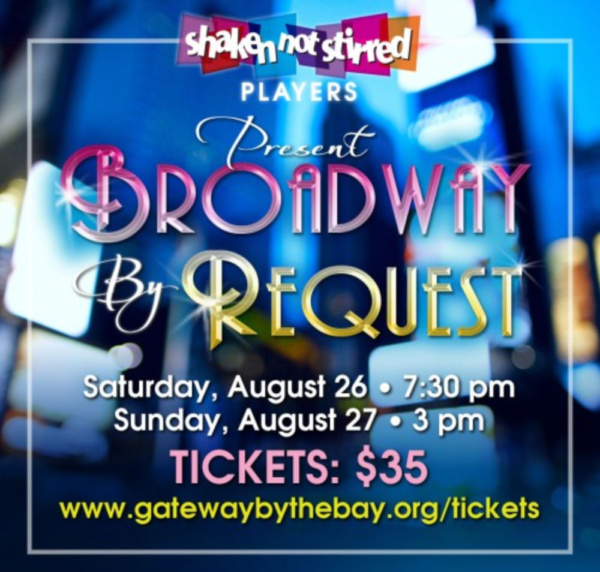 Broadway By Request at the New Gateway Playhouse in Somers Point, NJ

The cast of BBR , Mark Malachesky, Keith D. Cooper, Jacklyn Buckingham,Dr. Greg Dragon ,Deborah Jenkins, Matthew Sheppard, Chelsey Jean,Carli Smith, James Dalfonso and Karen Sutherland.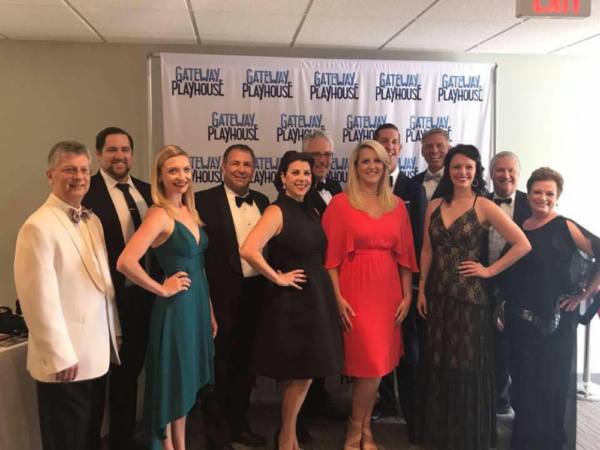 Musical Director Scott Breiner with the Shaken Not Stirred Players.

The Donor Tile Wall in the Lobby of the Gateway.

The Cast of Broadway By Request witH Clark Calvi, great-grandson of former artistic producing director Paul Aiken, celebrating the return of the Gateway Playhouse.