Photo Flash: STNJ Stages A MIDSUMMER NIGHT'S DREAM
The Shakespeare Theatre of New Jersey continues their 55th season with the popular tradition of an Outdoor Stage production, this year featuring A Midsummer Night's Dream, directed by Artistic Director Bonnie J. Monte. Featuring an exuberant array of music, dance, and visual surprises, Ms. Monte's fresh new vision for Shakespeare's most beloved comedy will make this popular play more enchanting than ever. In a world constructed almost entirely of objects that would normally be on their way to a landfill, her band of fairies transform trash into whimsical treasure. Picnicking under the stars with family and friends makes for a delightful evening where art, nature, and the ancient tradition of outdoor theatre all come together.
Performances of A Midsummer Night's Dream are Tuesdays through Sundays at 8:00 p.m., with a special twilight performance on Sundays at 4:30 p.m. The Theatre is excited to once again offer free tickets for young people 18 and under. Located on the campus of the College of Saint Elizabeth, the Outdoor Stage performances begin on June 14, and patrons can purchase tickets by calling the Box Office at 973-408-5600 or online at www.ShakespeareNJ.org.
Photo Credit: Jerry Dalia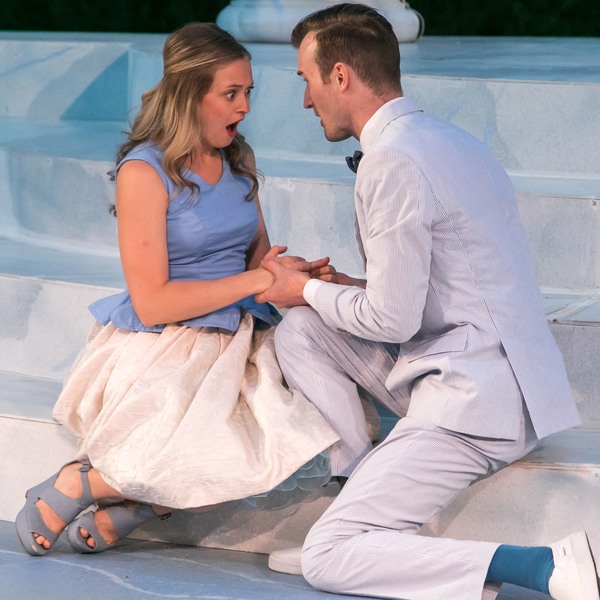 Courtney McGowan as Hermia and Jonathan Finnegan as Lysander

Felix Mayes as Puck

(left to right): Austin Blunk as Demetrius, Nike Kadri as Helena, Jonathan Finnegan as Lysander, Courtney McGowan as Hermia, and Felix Mayes as Puck

Courtney McGowan as Snug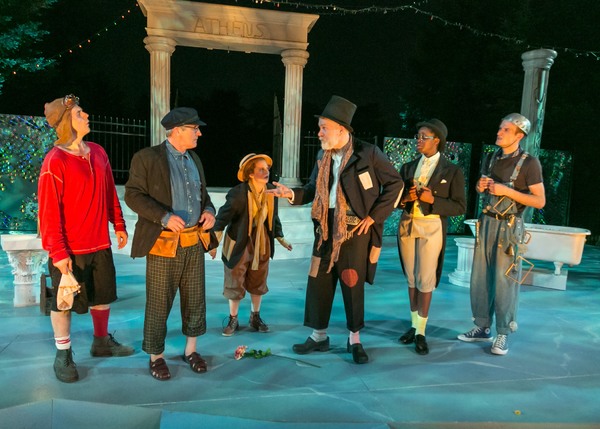 (left to right): Austin Blunk as Francis Flute, Bruce Cromer as Peter Quince, Courtney McGowan as Snug, Ian Hersey as Nick Bottom, Nike Kadri as Starveling, and Jonathan Finnegan as Snout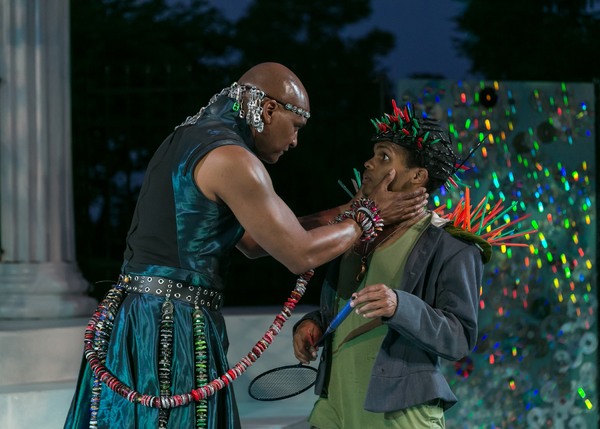 Earl Baker, Jr. as Oberon and Felix Mayes as Puck

Earl Baker, Jr. as Oberon and Vanessa Morosco as Titania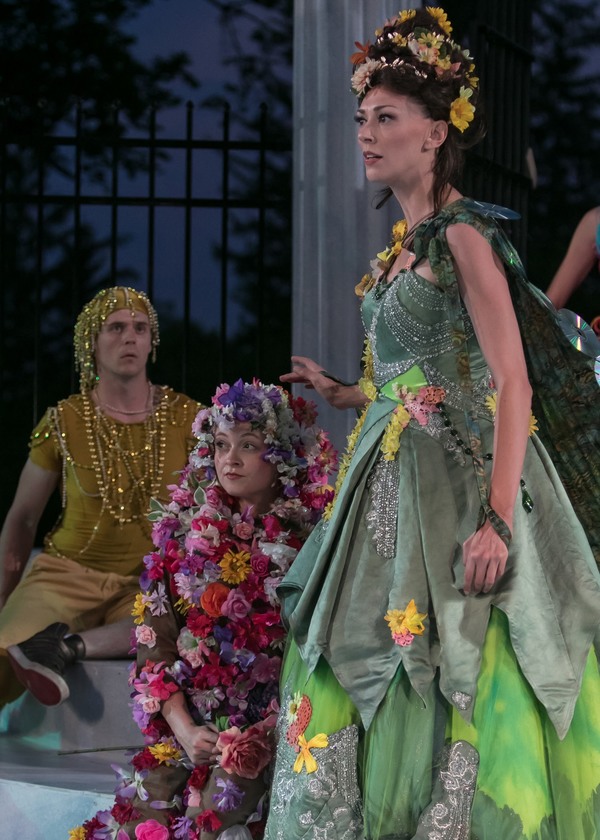 Austin Blunk as Moth, Courtney McGowan as Peaseblossom, and Vanessa Morosco as Titania