Photo Flash: Inside Paper Mill's Rising Star Awards
As one of the nation's leading regional theaters and producing partners for Broadway, Paper Mill Playhouse (Mark S. Hoebee-Producing Artistic Director,Todd Schmidt-Managing Director) has a well-earned reputation for launching both performers and shows for the Great White Way. Since their inception in 1996, the Paper Mill Playhouse Rising Star Awards for Excellence in High School Musical Theatre have ignited the careers of many notable performers, all of whom attended high school in New Jersey. Among the early nominees and winners are Academy Award winner Anne Hathaway (LES MISERABLES), Tony Award winners Laura Benanti (Gypsy) and Nikki M. James(The Book of Mormon), Tony nominee Rob McClure (Chaplin), and UK Olivier Award nominee Jared Gertner (The Book of Mormon - West End) The 2015 Paper Mill Playhouse Rising Star Awards ceremony took place at Paper Mill Playhouse on Tuesday, June 2, at 7:30pm, featuring presenters from Broadway and beyond. Union High School won the coveted title of Outstanding Overall Production and left Paper Mill Playhouse with a total of nine Rising Star Awards.
Other schools who took home 2015 Paper Mill Playhouse Rising Star Awards include: Bergen County Academies (three awards), Cedar Grove High School, Cicely L. Tyson School of Performing and Fine Arts (two awards), Colonia High School (two awards), Columbia High School/Maplewood (three awards), Freehold High School, Gill St. Bernard's School, Memorial High School/West New York, Midland Park Junior/Senior High School, Pascack Valley High School, Perth Amboy High School, Princeton Day School, St. Joseph Regional High School, Summit High School (three awards), Wallkill Valley Regional High School and Westfield High School (two awards).
Among the top nominated high schools, Union High School led with 16 nominations, followed by Columbia High School (Maplewood) and Westfield High School with 14 nominations each, Summit High School with 11 nominations, Hillsborough High School with 9 nominations and Eastern Regional High School (Voorhees) with 7 nominations.
Photos Courtesy of Paper Mill Playhouse


Company of Union High School's SOPHISTICATED LADIES

Adina Triolo

Nick Berninger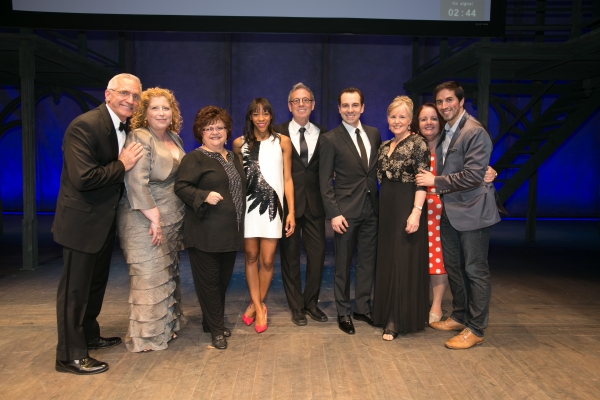 Mark S. Hoebee (Producing Artistic Director), Lisa Cooney (Director of Education), Susan Speidel (Former Director of Education), Nikki M. James, Patrick Parker (Associate Artistic Director), Rob McClure, Mickey McNany (Theatre School Director), Nancy Marino and Matthew Scott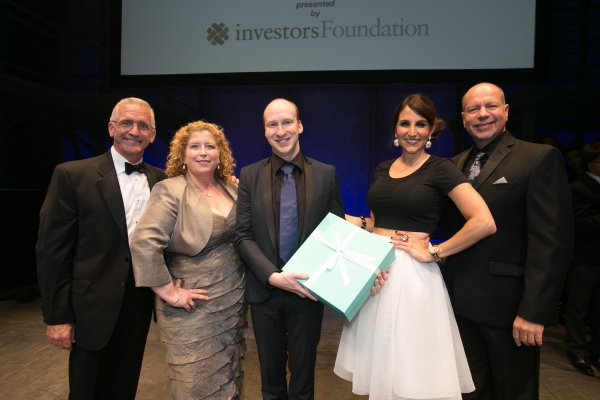 Mark S. Hoebee (Producing Artistic Director), Lisa Cooney (Director of Education), Jennifer Williams and Todd Schmidt (Managing Director). James Mosser

Rob McClure and Christine Ebersole

Mark S. Hoebee (Producing Artistic Director), Lisa Cooney (Director of Education), Nick Berninger, Adina Triolo and Todd Schmidt (Managing Director)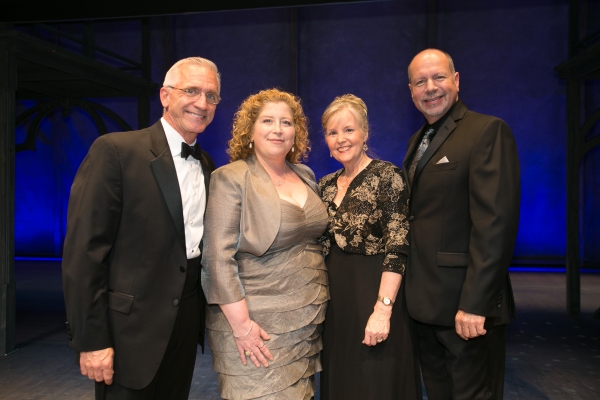 Mark S. Hoebee (Producing Artistic Director), Lisa Cooney (Director of Education), Mickey McNany (Theatre School Director) and Todd Schmidt (Managing Director)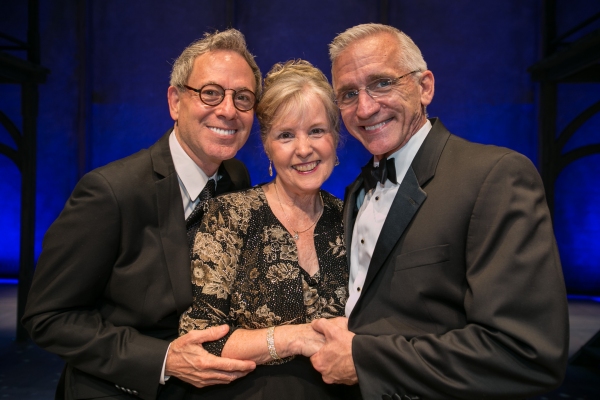 Patrick Parker (Associate Artistic Director), Mickey McNany (Theatre School Director) and Mark S. Hoebee (Producing Artistic Director)
More Hot Stories For You