Photos: First Look at Surflight Theatre's WHITE CHRISTMAS, 11/29-12/22
Surflight Theatre wraps up its 2013 Season with the holiday song and dance spectacular Irving Berlin's White Christmas from November 29 through December 22. Opening night is Saturday, November 30 at 7:30pm. Check out promo shots for the production below!
White Christmas, with music and lyrics by Irving Berlin and book by David Ives and Paul Blake, will be directed and choreographed by Norb Joerder. Henco Espag is music director. The production stars Sam Prince (Bob), Scott Leiendecker (Phil), Ashley Dawn Mortensen (Betty), Eliza Hayes Maher (Judy), James Young (General Waverly), Nicole Picinic (Martha), Rick Mellerup (Ezekial), Nadia Jewel and Brianna D'Elia (Susan Waverly), Robert Abdoo (Sheldrake), Sarah Beling (Rita), Cara Bernstein (Tessie), Stephanie Brooks, Brian DiRito, Patrick Heffernan, Kara Krichman, Amelia Millar (Rhoda), Mike Miller, Joseph Nelan (Mike), Lizzy Palmer, Dougie Robbins, and Tara Sutherland.
Surflight Theatre's production of "White Christmas" is sponsored by DocuSign, Ernst & Young, Quill Group Properties LLP, Thomson Reuters and Thunderhead.com. Surflight Theatre, 201 Engleside Avenue, is located in historic Beach Haven, New Jersey. White Christmas will play the following performance schedule: Tuesday through Thursday at 2pm; Friday at 7:30pm; Saturday at 2pm and 7:30pm; and Sunday at 1pm. Tickets are $45. Groups 10 or more $35. Tickets are available online at www.surflight.org. Tickets may also be purchased in person at the Surflight box office, or by phone at 609-492-9477.
Photo Credit: Chase Heilman Photography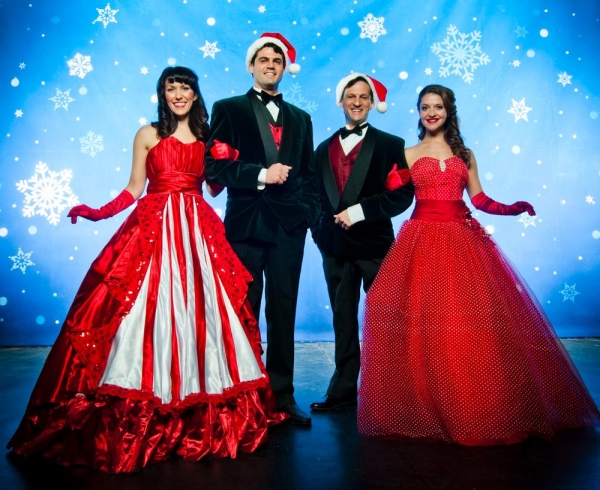 Ashley Dawn Mortensen, Sam Prince, Scott Leiendecker, Eliza Hayes Maher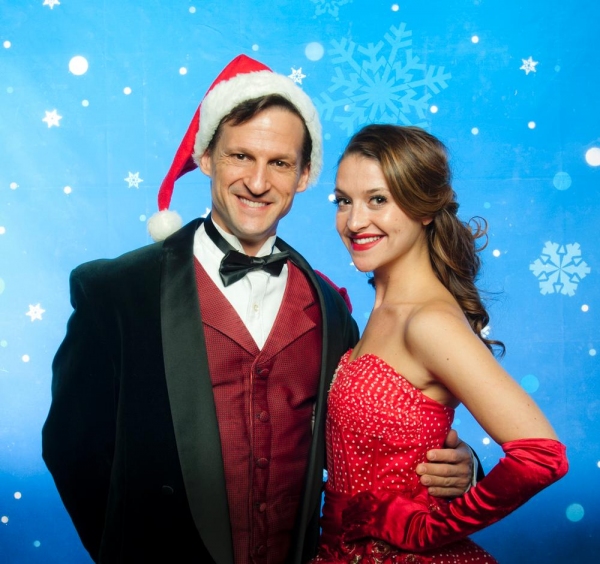 Scott Leiendecker, Eliza Hayes Maher

Ashley Dawn Mortensen, Sam Prince