Photo Flash: Colored Museum Opens Crossroads Theatre Company
The Colored Museum had its opening night at Crossroads Theatre Company in New Brunswick, NJ on Saturday, September 27.
The 2008-2009 season opener, The Colored Museum by
George C. Wolfe
had its World Premiere at Crossroads Theatre in 1986 under the direction of Crossroads co-founder L. Kenneth Richardson. 
George C. Wolfe
was a resident artist at Crossroads at that time and it is widely recognized that The Colored Museum helped to put Crossroads on the national map as well as launch Mr. Wolfe's brilliant career.A timeless play, The Colored Museum takes a satirical look at issues of color and what it means to be Black in America. Taking a metaphorical journey in a "museum," several vignettes spoof facets of African-American life.The show is directed by
Rajendra Ramoon Maharaj
and features
Inga Ballard
,
Derric Harris
, LaTonia Phipps, Tiffany Jewell and
Timothy Ware
.
The show runs through October 4.  For tickets and more information visit www.CrossroadsTheatreCompany.org or call 732-545-8100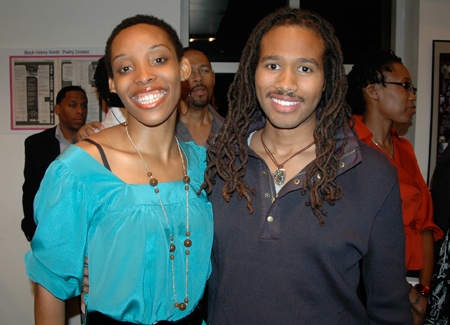 Actress LaTonia Phipps and America Idol Finalist Anwar Robinson

Crossroads Audience Development Director Susan Settles Bevel, The Colored Museum actresss Inga Ballard and Crossroads Board Member Monica Weeks

Director Rajendra Ramoon Maharaj joins Radha Blank and Niegel Smith from The Public Theater where the original production of The Colored Museum transfered

Crossroads Paul Robeson pianist Ernie Scott joins The Colored Museum's drummer Arthur Toombs

Artistic Director Ricardo Khan with Noorhayati and Carla Brothers both original cast members in Shelia's Day which will be revived later this season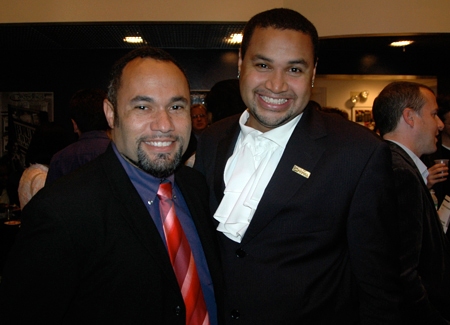 Assistant Director Winston Bachelor and Director Rajendra Ramoon Maharaj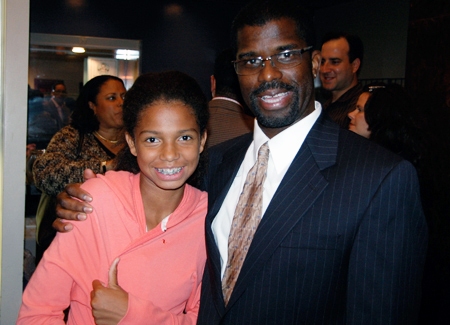 Executive Director Marshall Jones III with his daughter Sienna

Props Master Jessica Meirs, Technician Sue Barr and Lighting Designer Josh Bradford celebrate with opening night guests

Actress Tiffany Jewel and Marketing Associate Jason Goldstein

Original cast member of Shelia's Day with Patron Services Director Brittany Rhodie and Guild President Delores Still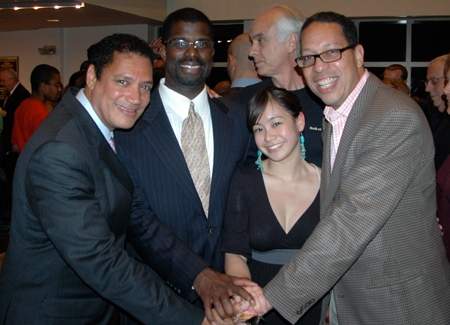 Artistic Director Ricardo Khan, Executive Director Marshall Jones III, Production Assistant Gemini Quintos and Board President Clifford Virgin III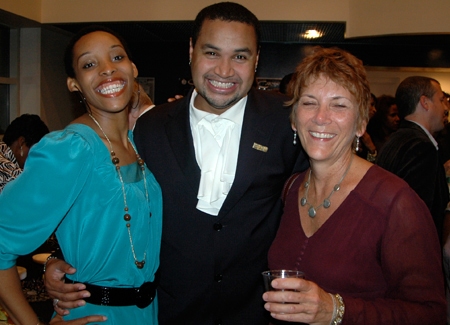 Actress LaTonia Phipps, Director Rajendra Ramoon Maharaj and Costume Designer Cathy Homa-Rocchio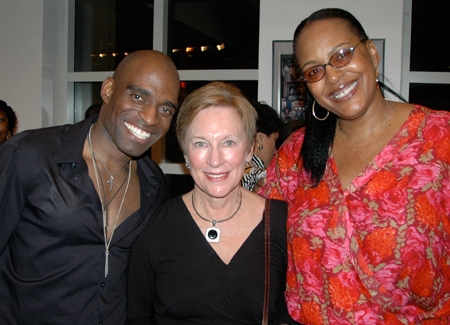 Actor Derric Harris, Press Relations Director Barbara Martalus and Actress Inga Ballard

Actors Timothy Ware, Khailah Marie Johnson and Tiffany Jewel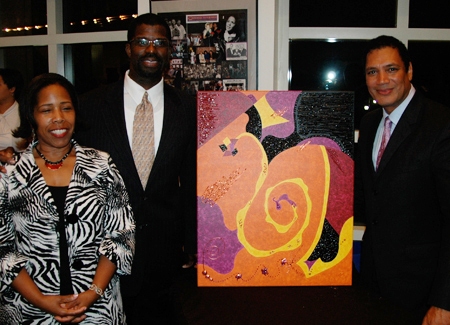 Crossroads is presented with the gift of artwork in honor of the 30th Anniversary

The full cast with director Rajendra Ramoon Maharaj

The Crossroads Board of Directors. Board President Clifford Virgin III, Griffin Haviken, Executive Director Marshall Jones III, Monica Weeks and John Hinds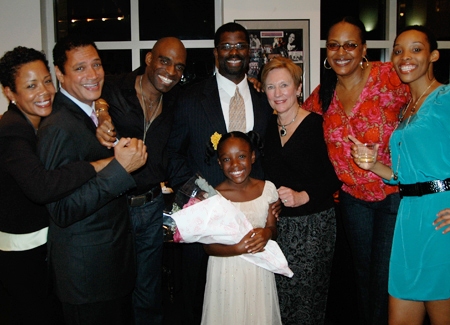 The Crossroads family is all smiles on openng night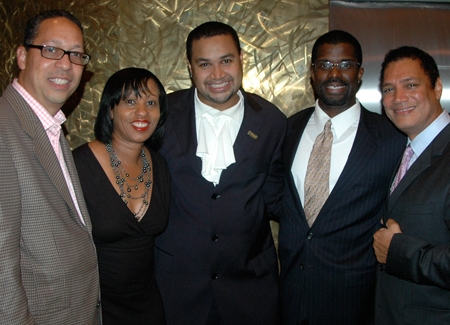 Clifford Virgin III, Monica Weeks, Rajendra Ramoon Maharaj, Marshall Jones III and Ricardo Khan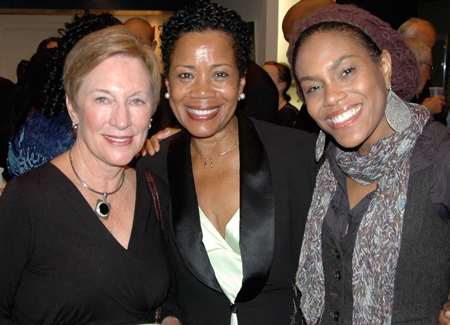 Barbara Martalus, Susan Settles and Tiffany Jewel

Timothy Ware, Winston Bachelor, Tiffany Jewel pose with the sound man

Future star Khailah Marie Johnson with director Rajendra Ramoon Maharaj and American Idol finalist Anwar Robinson
Photos by Adam Tucker