Photos: Bickford Benefit Celebrates Rodgers And Hammerstein
Nearly 300 delighted audience members sailed away on a magical, musical journey as some of Broadway's finest performed at the Bickford Theatre in Morristown, NJ, on Saturday, March 27, at 8 p.m. in an enchanted evening celebrating the classic songs of Rodgers and Hammerstein!
Some Enchanted Evening: A Lovely Night with Rodgers & Hammerstein, the 2010 Bickford Theatre Guild fundraiser, was directed and produced by Stephen Kantrowitz and starred Ron Bohmer (Ragtime), two-time Tony Award-nominee Howard McGillin (The Phantom of the Opera), Sandra Joseph (The Phantom of the Opera), Gay Willis (Show Boat), Ciaran Sheehan (The Phantom of the Opera), Michele Ragusa (Young Frankenstein), Kathy Voytko (The Pirate Queen and Oklahoma!), Rob Richardson (A Tale of Two Cities), Marc G. Dalio & Christine Marie Heath (co-stars of the Bickford's Mainstage smash hit I Love You, You're Perfect, Now Change), Mark Montague, Jennifer Montague and Jodi Chekofsky (all co-stars of Bickford's previous fundraiser, Masquerade: Andrew Lloyd Webber's Greatest Hits).
Peter Candela
(The Lion King) served as Musical Director.Musical selections from Oklahoma, Carousel, South Pacific, The King and I, The Sound of Music, Flower Drum Song, and Show Boat included such favorites as "If I Loved You," "I Have Dreamed," "Soliloquy," "When the Children Are Asleep," "Oh, What A Beautiful Mornin'," "Make Believe," and "Some Enchanted Evening."For information on the riveting thriller, Dangerous Obsession, the final production of the 2009-2010 Bickford Mainstage Season, please call the Box Office at (973) 971-3706 or visit the Bickford 24/7 at www.bickfordtheatre.org. The Bickford Theatre is conveniently located within the Morris Museum, 6 Normandy Heights Road in Morristown, NJ, and offers free parking and full accessibility. Box Office hours for phone sales are Monday through Friday, 10 a.m. to 5 p.m. Walk-up hours are Wednesday through Friday, 11 a.m. to 5 p.m.The Bickford Theatre is a professional theatre that produces and presents year-round entertainment, including a Main Stage Series, two Children's Theatre series, and a Jazz Showcase. The theatre is a Senior Member of the New Jersey Theatre Alliance, a not-for-profit organization of 30 professional theatres throughout the state, and works in conjunction with
Actors' Equity
Association (AEA) and Stage Directors and Choreographers Society (SDC). From its beginnings in 1994 to the present, tens of thousands of theater-goers from across the tri-state area have enjoyed the Bickford Theatre's many diversified offerings in theatre, music and dance.
Photos by Stephen Kantrowitz


Ciaran Sheehan and Howard McGillin

Ciaran Sheehan and Jodi Chekofsky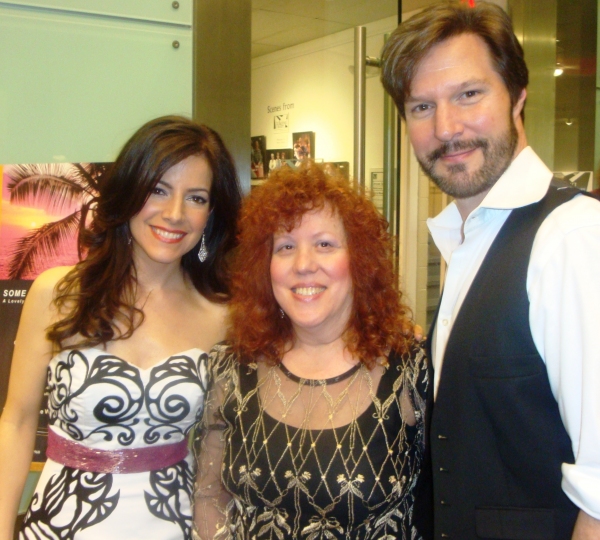 Sandra Joseph, Ron Bohmer and Jodi Chekofsky

Sandra Joseph and Ron Bohmer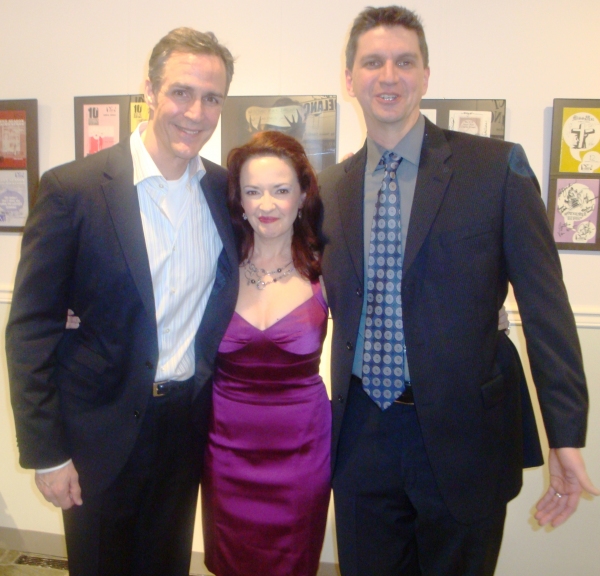 Howard McGillin, Michele Ragusa and Rob Richardson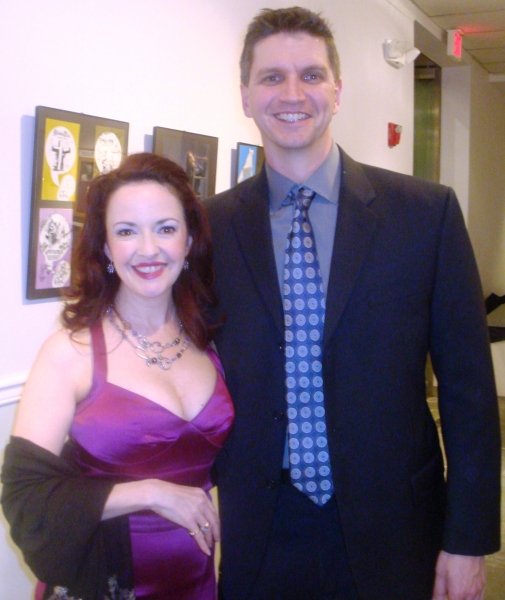 Michele Ragusa and Rob Richardson

Jennifer Montague, Mark Montague and Jodi Chekofsky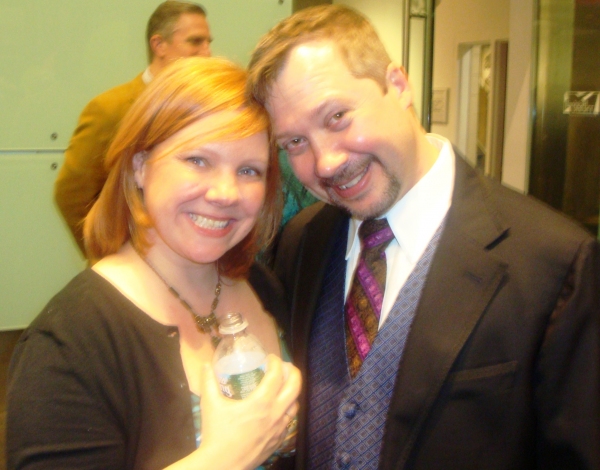 Mark Montague and Jennifer Montague

Howard McGillin and Jodi Chekofsky