Photo Coverage: Paper Mill's 'Little Shop of Horrors' Opening Night
On June 8th, 2008 Paper Mill Playhouse opened its mainstage production of Little Shop of Horrors, a musical written by Alan Menken and Howard Ashman. The musical is based on Roger Corman's 1960 sci-fi comedy and includes several show-stopping numbers including "Skid Row (Downtown)," "Somewhere That's Green," and "Suddenly Seymour," as well as the title song.  Little Shop of Horrors will run at the Millburn theatre from June 4 through July 6, 2008.
 When it debuted off-Broadway, The New York Times declared Little Shop of Horrors "a fiendish musical creature feature...as entertaining as it is exotic." Now, after becoming the third longest-running--and highest grossing--production in off-Broadway history, earning a myriad of awards, and inspiring a wildly popular film adaptation, this hilarious musical makes its Paper Mill Playhouse premiere.
Little Shop of Horrors brings an all-star cast to the Paper Mill Stage including: Stephen Berger (Mushnik), Darin DePaul, Badia Farha (Crystal), Jenny Fellner (Audrey), Jared Gertner (Seymour), Montego Glover (Chiffon), Angela Grovey (Ronnette), Stacey Harris, Michael Latini, Michael James Leslie (Voice of Audrey II), Asa Somers (Orin) and Tally Sessions. Little Shop of Horrors is directed by Mark Waldrop, who directed the hit Bea Arthur On Broadway. 
The after party was held at Martini Bistro & Bar in Milburn, NJ. For more information please visit www.papermill.org. 
Photos by Linda Lenzi


Audrey II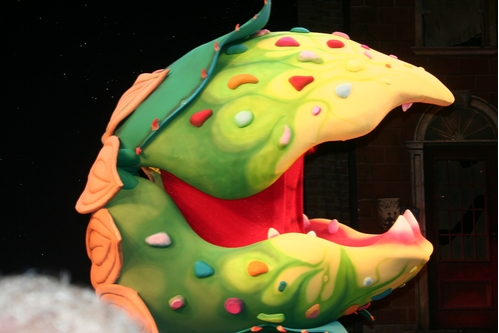 Audrey II

Michael Lantini waving (Audrey II Manipulation)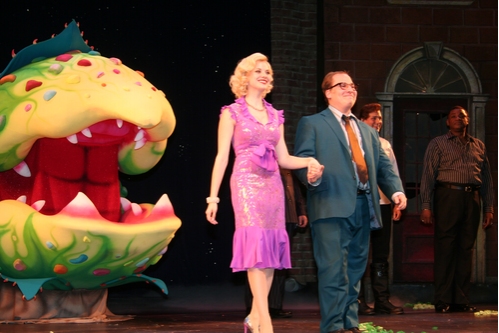 Audrey II, Jenny Fellner (Audrey) and Jared Gertner (Seymour)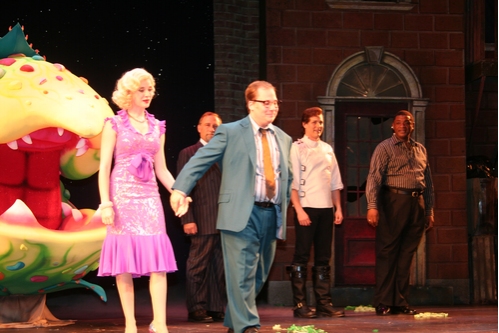 Audrey II, Jenny Fellner and Jared Gertner

Badia Farha (Crystal), Montego Glover (Chiffon), Angela Grovey (Ronette), Jenny Fellner and Jared Gertner

Angela Grovey, Jenny Fellner, Jared Gertner, Stephen Berger (Mr. Mushnik), Asa Somers (Orin, ect.) and Michael James Leslie (Voice of Audrey II)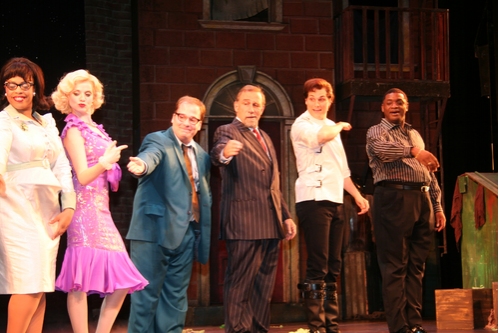 Angela Grovey, Jenny Fellner, Jared Gertner, Stephen Berger, Asa Somers and Michael James Leslie

Angela Grovey, Jenny Fellner, Jared Gertner, Stephen Berger, Asa Somers and Michael James Leslie
 


Badia Farha, Montego Glover, Angela Grovey, Jenny Fellner and Jared Gertner

Angela Grovey, Audrey II and Stephen Berger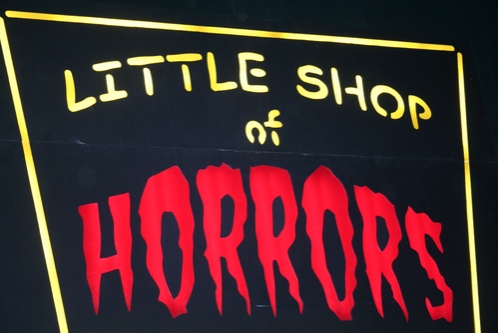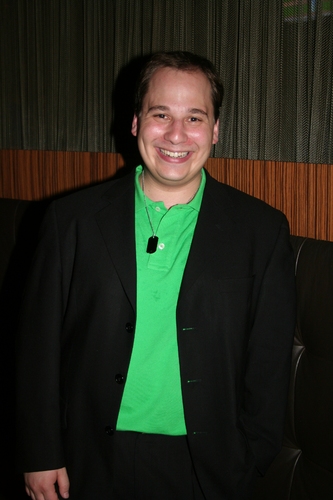 Jared Gertner (Seymour)

Jenny Fellner (Audrey) and Asa Somers (Orin, ect.)

Jenny Fellner and Jared Gertner

Montego Glover (Chiffon), Badia Farha (Crystal) and Angela Grovey (Ronette)

Stephen Berger (Mr. Mushnik) and Jared Gertner)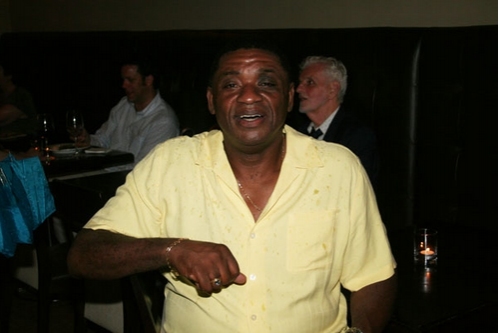 Michael James Leslie (Voice of Audrey II)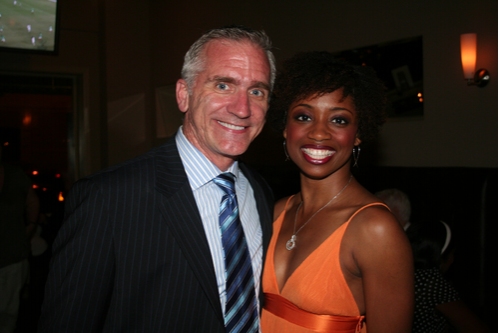 Mark S. Hoebee (Artistic Director) and Montego Glover

Mark Waldrop (Director), Badia Farha and Mark S. Hoebee

Jenny Fellner, Michael James Leslie and Asa Somers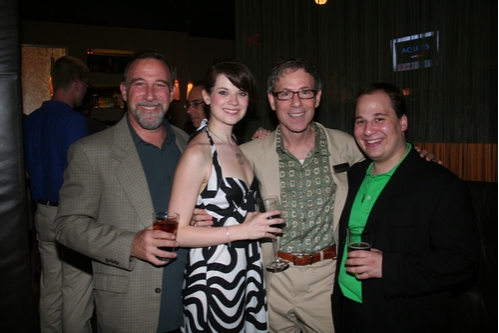 Stephen Berger, Jenny Fellner, Patrick Parker (Artistic Associate) and Jared Gertner

Stephen Berger, Jenny Fellner, Patrick Parker, Jared Gertner and Michael Lantini (Audrey II Manipulation)

Stephen Bourneuf (Associate Choreographer), Lisa Cooney (Director of Education) and Vince Pesce (Choreographer)

Vince Pesce, Jared Gertner, Stephen Berger, Jenny Fellner, Michael James Leslie and Asa Somers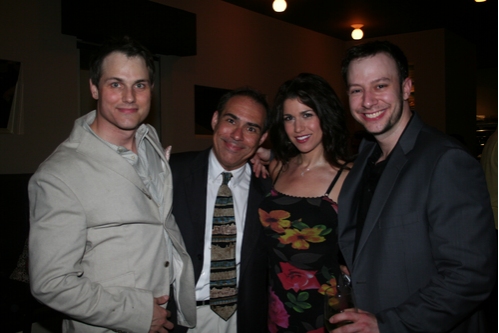 Asa Somers with cast members Darin DePaul, Stacey Harris and Tally Sessions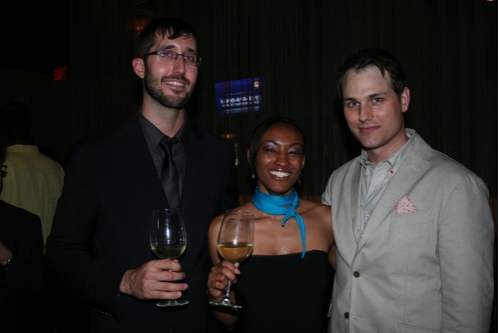 Matthew Hemesath (Costume Designer), Carmenn Renn and Asa Somers

Angela Grovey and guest

Stephen Berger, Jenny Fellner, Jared Gertner and Mark S. Hoebee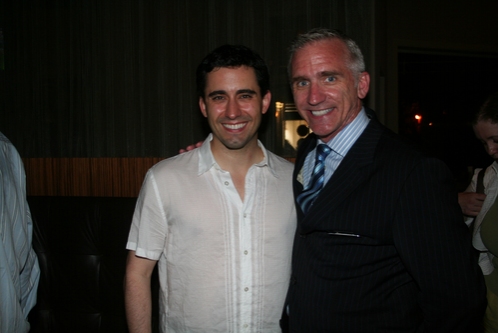 John Lloyd Young and Mark S. Hoebee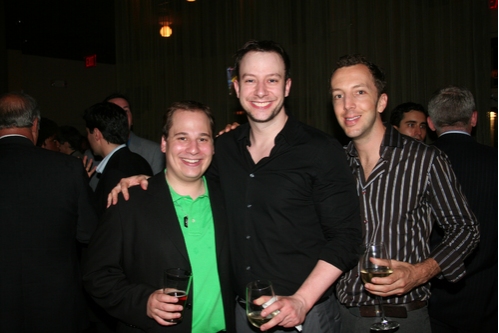 Jared Gertner, Tally Sessions and Brian Golub

Tally Sessions, John Lloyd Young and Brian Golub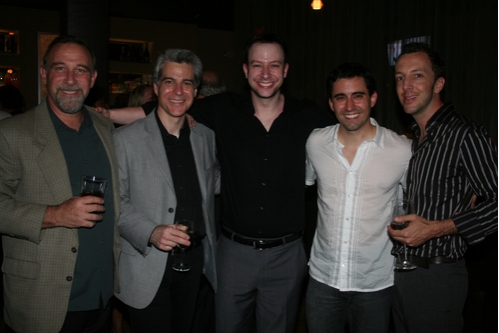 Stephen Berger, Mark Waldrop, Tally Sessions, John Lloyd Young and Brian Golub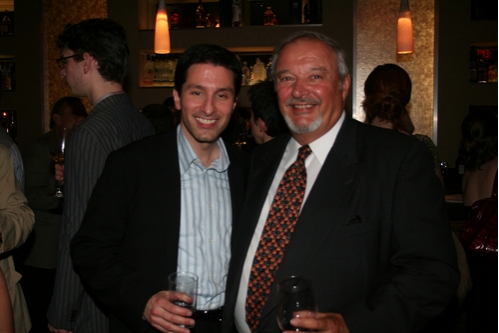 Vince Pesce with his father Vince Pesce

Stephen Hoebee-Elardo with his dad Mark S. Hoebee