New Jersey Performing Arts Center's 2019-2020 Season Features Spectacular Jazz Performances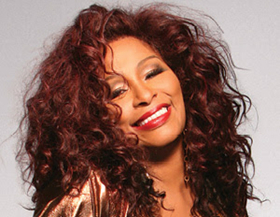 Giants of jazz and the next generation of stars highlight New Jersey Performing Arts Center's (NJPAC) spectacular jazz performances for the 2019-2020 season. This year will mark the eighth annual TD James Moody Jazz Festival which will consist of diverse performances from Nov. 9 - 24.

Legendary R&B diva Chaka Khan; a triple bill featuring mesmerizing ensemble Steps Ahead, renowned singer-songwriter Michael Franks and contemporary jazz masters Spyro Gyra; cutting-edge contemporary music with famed hip hop musicians The Rootsin a creative performance with A Christian McBride Situation. Broadway legend Maurice Hines, accompanied by The DIVA Jazz Orchestra, will tap through his incredible career in a jazzy, song-and-dance celebration that pays tribute to his late brother, Gregory Hines. This year Dorthaan's Place jazz brunch welcomes acclaimed tenor saxophonist Houston Person - these performances are just a sampling of what audiences will savor.

This season's jazz performances include Grammy Award winning guitarist Lee Ritenour, multi-cultural group Bokanté and tributes to icons Nat King Cole and Erroll Garner, the last led by Grammy-nominated pianist Christian Sands, also top the bill.

The lineup spotlights aspiring jazz artists with a performance by the NJMEA All-State Jazz Band with special guest Steve Turre, the eighth annual Sarah Vaughan International Jazz Vocal Competition and the National Dance Institute's production of "Voices of Change."

A tremendous triple bill is in store, featuring the all-star lineup of Steps Ahead, featuring Mike Mainieri, Bill Evans, Rachel Z, Baron Browne and Steve Smith; Michael Franks; and Spyro Gyra. Steps Ahead is a stellar fusion jazz experience that has long been one of the most influential ensembles in contemporary jazz. This incarnation of Steps Ahead features leading vibraphonist Mainieri backed by a world-class alumni group with renowned saxophonist Evans and drummer Smith, who also performs with Rock & Roll Hall of Famers Journey. They're joined by magnificent singer-songwriter Franks, whose songs have been covered by Diana Krall, Natalie Cole and the Carpenters; and contemporary jazz icons Spyro Gyra, who have sold more than 10 million albums worldwide.

Join Lee Ritenour for an eclectic evening as the Grammy Award winning guitarist trades licks with musical friends from an array of genres. His incredibly diverse musical styles and brilliant technical chops have been put to work on more than 3,000 sessions with an array of artists. He was a founding member of Fourplay, considered one of the most successful groups in contemporary jazz, and created the biennial Six String Theory Competition for aspiring musicians around the world.

This year Dorthaan's Place offers two brunch seatings at NJPAC's acclaimed nico kitchen + bar. Guests will enjoy an astounding performance by tenor saxophonist Houston Person and his quartet in a private setting at nico. A master of swing, hard bop and soul jazz, and known for his singular approach to the Great American Songbook, Person has recorded more than 150 albums as a bandleader and worked extensively with the all-time great singer Etta James. In recent years Person has lent his relaxed expertise to popular standards on albums like "My Romance," "In a Sentimental Mood" and "Remember Love," his latest effort and a collaboration with double bassist Ron Carter.

Discover the next generation of jazz artists when some of New Jersey's best young musicians hit the stage for the NJMEA (New Jersey Music Educators Association) All-State Jazz Band and Honors Choir Concert. The performance features very special guest trombonist Steve Turre. During his 40-year career, Turre has staked a claim as one the world's leading jazz innovators, musicians, arrangers and educators. He has worked with many jazz giants including Ray Charles, Art Blakey, Dizzy Gillespie, Tito Puente and Herbie Hancock, to name just a few. Together, the young musicians and renowned performer will combine for a high-energy, dynamic group performance.

There will be a buzz in the air when hopefuls from around the world compete in the annual Sarah Vaughan International Jazz Vocal Competition, also known as the "SASSY" Awards. This competition for outstanding jazz singers gives the winner a platform for embarking on a career in the music business. Five finalists will be evaluated by a panel of special guest judges on attributes including vocal quality, musicality, technique, performance, individuality, artistic interpretation and ability to swing.

The winner will take home a $5,000 cash prize. This year's judges include multi-Grammy winning bassist and NJPAC's Music Jazz Advisor Christian McBride; feted jazz vocalists Dee Dee Bridgewater and Jane Monheit; WBGO-FM host Gary Walker; and jazz producer Matt Pierson.

Expect electric blues, jazz, Afro-pop, Caribbean music and more when Bokanté takes the stage concludes the Jazz Series. The world music, multi-cultural super group was assembled by members of Snarky Puppy, the multi-Grammy winning, Brooklyn-based fusion-influenced jam band that mixes jazz, rock and funk.

The multi-lingual, multi-generational concert features Snarky Puppy guitar line and lap steel virtuoso Roosevelt Collier with a trio of expert percussionists, including longtime Paul Simon hand drummer Jamey Haddad and Snarky Puppy multi-instrumentalist Keita Ogawa. Bokanté's unique sound is unified by the soaring vocals of Malika Tiorlien, singing in Creole and French.

This year marks what would have been the 100th birthday of Nat King Cole, one of the greatest jazz pianists and vocalists of the 20th century. To celebrate the centennial, an all-star group of singers and pianists will gather for "After Midnight: The Music of the King Cole Trio." Special guest performers to be announced later this year will pay tribute to the extraordinary legend. The program will focus on Cole's jazz compositions featuring hits like "Route 66," "It's Only a Paper Moon," "Sweet Lorraine" and of course "After Midnight," his signature album.

Audiences are sure to be moved by the National Dance Institute's "Voices of Change."The ensemble, founded by ballet legend Jacques d'Amboise, returns to NJPAC with a new production about activism and change presented by the Institute's highly trained, brilliant young performers. The program shines a light on individuals whose words have changed the world for the better. Children of all ages and experience levels are invited to participate in a free class with National Dance Institute teaching artists prior to the show.

In addition, the festival also includes the "Erroll Garner 3 Piano Summit." Led by Grammy-nominated pianist Christian Sands, the night pays tribute to the legendary swing and ballad player, whose best-known ballad, "Misty," has become a jazz standardl

Tickets for these shows are available now at NJPAC.org or 888.GO.NJPAC (888.466.5722) or by visiting the NJPAC Box Office.